Skoda Fabia SE L: long-term test review
Final report: We reveal if Skoda Fabia supermini has made the grade
Find your Skoda Fabia
Offers from our trusted partners on this car and its predecessors...
Or are you looking to sell your car?
Advertisement
The Fabia suffers because there are more interesting superminis out there for the same money. It's practical and easy to drive though, and it's been straightforward to live with over the past six months.
Mileage: 5,974Economy: 45.2mpg
Our time with the latest iteration of Skoda's Fabia is at an end, and over the last six months we've clocked up 6,000 miles in our 'simply clever' supermini. 
It's fair to say that the current Fabia isn't the newest kid on the block. As solid as we've found the Fabia in our time with it, one thing is quite apparent: this Mk3 car is ready to move on and graduate, hence why I chose Oxford University as the destination for one last drive.
• Best superminis on sale right now
I've used the Fabia for my regular commute in and out of central London, while staff writer Luke Wilkinson has chalked up plenty of miles, shuttling the Skoda up and down the long motorway between his home in London and family in Cumbria on several occasions. 
Most of the Auto Express team have had a taste of the Fabia at some stage, too, which has led us to the conclusion that Skoda should think about adjusting its tagline for the Fabia from 'simply clever' to 'simply sensible'. It's definitely a mature student, not a rowdy fresher. However, its easygoing and easy-to-live-with nature means it's just the job when all you need is comfortable, reliable transport. Picture editor Dawn Grant became quite a fan, using it to take care of errands around town and ferrying her family about.
The Skoda also feels quite at home in Oxford, despite this being a city where four wheels isn't always the best way to get around. The streets are narrow and full of cyclists, pedestrians and aimless tourists, but the Fabia has an advantage. 
Its simple shape means that visibility is very good, more so than in design-led rivals with small glasshouses and sportier lines. So twirling around some of the city's streets and blind corners is a doddle, and the Fabia's presence certainly didn't upset the locals. The size of the Skoda helps in this regard, too. It's one of the more compact members of the supermini class, sneaking in at under four metres long: 3,997mm, to be precise.
In a class where downsizing doesn't apply to overall dimensions, this is the shortest and narrowest of the VW Group supermini trio, alongside the Polo and SEAT Ibiza. It measures up against other, newer rivals and does the usual Skoda trick of making you wonder how the firm manages to get so much space inside such a small exterior.
I'm a bit of a small-car fan and my last car was a MINI Cooper five-door – a different ball game in terms of price, but with the pizzazz the Skoda misses out on. I'm hoping that the next-generation Fabia can add in some sex appeal. That's what my car was missing, so it leaves us having made the grade, but it's not clutching a first if I'm marking its work.
Partnership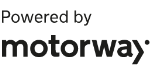 Need to sell your car?
Find your best offer from over 5,000+ dealers. It's that easy.
Although it's hard to find a fun edge with this car, it's not totally without charm from behind the wheel. The driving position is great, so despite the pedal box being a bit cramped, as consumer editor Hugo Griffiths noted in our last report, it's quite easy to get comfortable. The steering is direct enough, being particularly light and quick, but lacking in any substance. It's easy to use, though, especially around town.
The 'Simply Clever' features you'll find dotted around the cabin are useful, too. The umbrella under the passenger seat has saved me from downpours a couple of times, but given the Fabia's summertime stay with us, the built-in ice-scraper/tyre tread depth gauge combo found inside the fuel filler flap has not been put to use at all.
The infotainment system has, though. Its screen is quick to the touch, but the standard satellite navigation set-up is so-so. Thankfully the Fabia is fitted with Apple CarPlay, which has become my interface of choice. However, it's not unflappable. The only fault we've encountered in six months of running just had to arrive on the Fabia's final day with us – the display failed me on the road to Oxford, before suddenly springing back into life when I got there.
Skoda Fabia: Second report
Skoda Fabia SE L is ideal for advanced driver training 
Mileage: 3,278Economy: 44.6mpg
The Skoda Fabia is a fairly unassuming little car. It's smartly styled, but hardly eye-catching; it's competent on the road, but far from thrilling to drive; and while its cabin is nicely designed and well equipped, it certainly doesn't have the wow factor.
Despite all of that, though, the car's sheer competence should not be underestimated, and this was proved during some advanced driver training last week.
To make sure my skills were up to snuff, I spent a day with IAM Roadsmart (formerly called the Institute of Advanced Motorists), getting observation and pointers from the organisation's head of driving and riding standards, Richard Gladman. He's a former traffic officer, and used to train drivers from the Metropolitan Police, so he knows a thing or two about both safe driving and making swift but smooth progress.
One of the reasons for choosing the Fabia for our training was that we had to be in a car with a manual gearbox, and this became one of the first talking points Gladman and I touched on. I mentioned that it was such a slick box, familiar from many VW Group cars, that you can rev-match and change gear easily. Gladman also commented on how solid the Fabia felt, and how good the engine note was when the 1.0-litre triple was pushed.
Approaching our first roundabout, one less desirable drivetrain characteristic became evident. Gladman would have been in second gear rather than dropping down to first, as I did when we rolled onto the clear junction. But I explained that, having had to drop our speed down to 10mph to see the clear roundabout above the overgrown verge, the engine would have bogged down a little if we had been in second gear, because the turbo wouldn't have been up to speed.
There were no such complaints when joining the M1 motorway, though. As I brought the Fabia up to 70mph on the slip road, its brisk acceleration surprised Gladman. Then, at a cruise, we discussed how refined the Fabia was; it may not have the handling zest of a Ford Fiesta, but it's certainly a civilised motorway companion.
Coming off the motorway and heading onto some A and B-roads, we started talking about gearchange points, anticipating the moves of other drivers, being able to come to a stop within the amount of road visible to us, and numerous other aspects that are part and parcel of advanced driver training.
It was then I realised that I wasn't thinking about the Fabia; I was just thinking about how I was driving it. Its engine is sweet, its gearbox is sharp, its steering – while lacking in feel – is accurate and well-weighted, and the chassis is grippy, competent and refined.
These qualities are the result of thousands of man-hours of research and development, and many millions of pounds of investment by Skoda. They contribute to making the Fabia such a competent car that I never had to think too hard about what I was doing with any of the pedals or the steering wheel. Instead, I was left to get on with the job of driving, all the while thinking closely about my competencies.
Yes, there are some silly niggles – the armrest is badly situated and the pedal box could do with being an inch or two wider – but the fundamentals are rock-solid. The Fabia is an excellent car in which to hone your driving skills, and should be near the top of the list if you're after a first car.
Training and observation over, I thanked and parted company with Gladman, and began the long drive home to south London from IAM Roadsmart's base in Welwyn Garden City. I say 'long', because although it's only a 30-mile journey, the combination of London traffic, rush hour and torrential rain ensured that this supposedly short trek took almost three hours.
Yet again, even in these conditions, the little Skoda shone. The lightness of its controls minimised the tedium that stop-start jams can provoke; the DAB radio and the stereo's 'virtual subwoofer' kept me entertained; the excellent visibility meant that I could easily see what other drivers and commuters were up to; and the seamless integration of Android Auto meant that I could benefit from using Google Maps' traffic data on my smartphone. 
First report: Skoda Fabia SE L
Skoda Fabia supermini mixes old and new tech – but does that limit its appeal?
Mileage: 904Economy: 38.8mpg 
We've welcomed a fresh supermini to our fleet. Say hello to our very new and very blue Skoda Fabia 1.0 TSI SE L, which we'll be taking to task over the next six months on test.
Why the Fabia? Here and now in 2019, it occupies an interesting space in the Volkswagen Group empire. It was on the receiving end of a very mild facelift in 2018, but this is a car that sticks out in the group's vast small car spread. While its main siblings, the Volkswagen Polo and SEAT Ibiza, have moved on to the latest group supermini platform – known internally as MQB A0 – the sensible Skoda sticks with the older PQ architecture.
We've already run an Ibiza, and we still have a Polo on the books. As such, we're going to find out just how far things have moved on. Is the small Skoda and its previous-generation underpinnings still worth the cash, or is it becoming obsolete tech – like the CD-Roms I'm holding above?
Ultimately, and despite the older mechanicals, this isn't a car on its way out. In fact, a new Fabia won't appear until 2021 at the earliest. The current car isn't quite old enough to boast a CD player, but on first impressions there are some small aspects that make the Skoda feel like a cassette tape in an increasingly digital world, especially compared with its updated siblings.
For instance, our SE L model occupies a lofty spot in the Fabia line-up. However, venture into the back seats and you'll find old-school window winders; even the most basic Polo has electric operation all round. True, this is a cheaper car than a Polo, but at £17,160, it's still a big investment for many.
It's not lacking in other kit, though. As standard the Fabia SE L features 16-inch wheels (although we've added the optional 17-inch alloys), body-coloured door mirrors and handles, and LED daytime running lights. Away from cosmetic upgrades, it gets a whole heap of tech. By default it comes with a 6.5-inch colour touchscreen infotainment system with navigation, Apple CarPlay and Android Auto.
The SE L also comes with cruise control and rear parking sensors, while our model features front and rear parking sensors for an extra £295. In a car of this size, it's probably a box we'd recommend that most buyers leave unticked; they're more for peace of mind than of much practical use.
Look at the Fabia from the outside, and it strikes you as being small, even for a supermini. In fact, with a length sneaking in at just under four metres, there are few big-selling B-segment cars that are smaller. It's not short of space, though – Skoda's cars are known for being practical, and the Fabia is no exception. It's spacious inside and rear-seat passengers won't have much to complain about. Still, we'll be putting that to the test over the coming months; perhaps some of my pickier friends might complain about legroom, but we'll see.
Skoda hasn't opted to fully push the boat out with the Fabia's mid-life refresh. As such, stick our updated car alongside an older one, and all you'll pick out from the outside is a new grille and headlights.
On the road, it feels a little less grown up to drive than its group stablemates, and there's certainly a bit of age to be felt in the PQ platform. The ride isn't quite as settled as more modern superminis', and the optional 17-inch wheels on our car don't help in this regard. We'd recommend sticking with the standard 16-inch wheels if you're more interested in cruising comfort than style.
Everything else about the way the Fabia goes down the road is pretty neat and tidy, though. The controls are noticeably light and easy-going, particularly the steering and the gearshift. Driving the Fabia around London and being stuck in the capital's traffic is a doddle, and the central touchscreen, while now a generation old, is still bright and slick to use.
On first impressions, the Fabia is a mix and match of elements that are up to date and those that are becoming outdated. So it will be interesting to see what ages most during our time with it.
*Insurance quote from AA (0800 107 0680) for a 42-year-old in Banbury, Oxon, with three points.