Skoda Octavia (new)
A round of applause, please, for the UK's most satisfying car to own in 2007 – Skoda's unbeatable Octavia.
Overall Average Rating - 91.86%Position in the Top 100 cars - 1st
A round of applause, please, for the UK's most satisfying car to own in 2007 – Skoda's unbeatable Octavia. Having been pipped at the post by Honda''s S2000 last year, the Octavia has edged ahead this time round. Breaking new ground for the Czech company, the latest model has won over its drivers with its breathtaking strength in depth.
Its lowest score in any category is 30th for comfort – a result that many rivals languishing lower down the chart would be very grateful for. Netting an amazing seven top 10 positions, the Octavia falls short of first place in any one category, but is the overall winner through sheer all-round consistency. Putting more expensive models from its Volkswagen parent company to shame, the Skoda gets excellent reviews for its reliability and build quality. More impressive is that you don''t need to spend the earth to get this sort of dependability –– used versions of the latest Octavia are already available for only £6,000.
The popularity of the hot hatch-chasing vRS variants has also helped to boost the Skoda''s dynamic scores, with sixth place for performance and braking proving the quality of the Octavia's engineering. Another top rating for Skoda''s family car came in the practicality chart. Even the five-door model has a big enough boot to put many rivals to shame, but opt for the estate and you will own one of the most versatile models on the market. It all adds up to a well deserved win for a top-value, top-class Driver Power champion.
WINNER OF CLASS - Family
Picking up the gold medal in our prestigious Driver Power top 100, the Octavia has bettered every other car on sale in the UK – and not surprisingly, it easily comes top of this class. You told us Skoda''s designers have really hit the bullseye for family car buyers. Both the standard hatchback and the versatile estate have space for five passengers and their luggage. What''s more, keen drivers love the hot vRS petrol and diesel variants which sit at the top of the model range. Rising from last year''s fourth position to runner-up spot in this class is Mazda''s 6. The Japanese motor has done well to knock Honda's evergreen Accord out of second place. However, at 13th overall in the Top 100, there's no doubt the latter still has plenty to offer family motorists. And clinging on in fifth position is Skoda''s previous-generation Octavia. While it can''t match the all-round abilities of its successor, the Czech model is still a great option for bargain-hunting used-car buyers.
Ratings
Position in the Top 100 cars Reliability: 10th Build Quality: 6th Running Costs: 3rd Performance: 6th Braking: 6th Ride Quality: 17th Handling: 20th Practicality: 4th Comfort: 30th Ease of Driving: 9th
Your Quotes
"In my opinion, the Octavia vRS offers the best overall balance of performance, comfort and reliability of any current car."
Mr Nigel Tolley - Worcestershire
"This is the second Skoda estate. We bought the 4x4 est when they put the diesel engine in. Would have liked the 2.0L 140 bhp seeing it is 4x4. This model is completely different from its predecessor. In ride, brakes, toys, etc. As we tow a caravan it has got me in to and out of a muddy field. What more could I ask for? (The new one with the allroad system sounds good!)
Mr Peter Wilson - Lancs
Partnership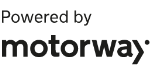 Need to sell your car?
Find your best offer from over 5,000+ dealers. It's that easy.
"I love my Octavia, it is a joy to own and drive. It is as economical as a small hatch but as practical and spacious as a large family hatch. It has an impressive feature list for the price and is very well put together."
Mr Gareth McFadden - Worcestershire
"An excellent, pacey, practical car. Lots of power and good practicality."
Mr David Jones - Dumfriesshire
"This is the second Skoda I've had but the earlier version was better (an 03 model), as it felt more robust and durable. It took two weeks in excessively hot weather for some of the plastic trim to disintegrate after three years of use whereas on my new 06 model, the door handle plastic trim is peeling already after nearly 12,000 miles in 8 months. Disappointing. Other than that, the 2.0 140 bhp diesel and DSG gearbox is excellent."
Mr Paul Talbot - Lancs
"It provides the comfort and reliability which i require at a reasonable cost."
Mr Brian Proctor - Lincolnshire
"Good value for money. Comfortable ride and pleasant handling. Handsome looks. Dislike seats – squab too hard and too long. Brake and clutch pedal too close together, also brake pedal nearer the driver than the clutch pedal. To operate the clutch comfortably I am too close to the brake pedal. Brakes are good but servo is too strong and over sensitive. Dislike blind spots around front and rear pillars-particularly front pillars combined with door mirrors-seems to be a feature of modern cars."
Mr Richard Naylor - London
"A well proportioned vehicle that is deceptively spacious for passengers and luggage. Handles well and I particularly like the DSG gearbox that delivers performance and ease of driving. The battery drained down when the car was allowed to stand and the fact that there was a problem was identified three times by AA [top marks to them] who advised that the vehicle should be examined by the dealer. The dealer could not find anything wrong until the third visit when the manufacturer had issued information that the battery could discharge due to connection fault with new radio system. There was also a minor problem with trim that has become partly unstuck. On the next model - and I will consider purchasing it as my next car - I would like to see the boot lid not open so wide. There is no need to gain access for the boot lid to open to a height of well over six feet. Apart from smaller people having difficulty in reaching an open hatch, the ceiling in my garage is also fouled by the edge of the fifth door. Secondly, I like all the stowage bins etc, but wish that there had been provision for a lockable glovebox!"
Mr Phiilip Chinque - Leics
"For the money the Octavia is in the best value on the market, bar none. DSG the best 'auto' surely? Top spec model (L & K) filled with useful features. Maybe an estate would have suited us better but still more than happy for now with the hatch. A great car!"
Mr Stuart Fisher - Lancs
"This is the first Skoda I have owned and I must admit I struggled at first with the thought of owning one. I originally went out to buy a Golf GTI but having a young family it didn't turn out to be any more practical than the Focus we already had. When I looked at the Octavia vRS my mind was made up within minutes of first seeing it. Since I've owned the vehicle I have covered nearly 12k miles in 10 months have can honestly say it been an absolute pleasure to own. I regularly cover 400 miles in a day and find it very comfortable and am regularly amazed at its performance and fuel economy (on trips from Hertfordshire to Liverpool it will return between 34 - 36 mpg and that's with really varied speeds thanks to the M6 toll road!). To sum this car up - I absolutely love it and would recommend it to anyone - great economy, fantastic performance, stunning practicality and in my opinion, very nice looking indeed."
Mr Jon Owers - Herts
Manufacturer Verdict (Position - 2nd)
It's time to celebrate at Skoda once again! Matching its success of last year, the Czech firm has bettered the performance of all of its rivals to take the silver medal in the manufacturer chart. You tell us Skoda dealers are a one-stop shop for anyone after the lowest running costs and most practical models in the UK. Forthcoming new cars, including the next Fabia, have a lot to live up to.