Suzuki Swift Sport: long-term test review
Final report: Over eight months, our Suzuki Swift Sport hot hatch has been a tasty treat
Find your Suzuki Swift
Offers from our trusted partners on this car and its predecessors...
Or are you looking to sell your car?
Advertisement
The Suzuki Swift Sport has proved itself to be a thoroughly enjoyable sporty hatch. Its tiny size and low weight make it as much fun in the city as it is on a twisty road, and the engine returns great fuel economy as well as giving punchy performance.
Mileage: 6,498Economy: 42.8mpg 
My time with the Suzuki Swift Sport is finally coming to an end, and after eight enjoyable months behind the wheel, I've started to see plenty of similarities between it and another Japanese icon. That's because, to me at least, this sporty yellow hatchback is quite a lot like Sushi.
First, there's its size. At 3,890mm long and 1,735mm wide, it's smaller than the typical supermini – if not quite compact enough to fit on one of those tiny sushi conveyor belts. As a result, it's a doddle to drive around town, nipping through gaps that many other cars can't, and squeezing into very small parking spaces. On a twisty B-road, you can easily adjust the direction the car's going in without leaving your lane, which builds up confidence.
The Swift is easy on the eye, too. Its neat, precise shape doesn't look intimidating, but extra details like the 17-inch alloy wheels and the understated bodykit – in contrast with the Champion Yellow paintjob, which is anything but subtle – all help to whet your appetite before you get stuck in. The two chromed exhaust pipes add a little extra spice around the back, and if you stare really hard, those mock carbon-fibre side skirts and lower bumper trims almost resemble the textured effect of 'nori' seaweed, too.
Inside, the sports seats leave you feeling as tightly wrapped as a salmon roll. The heavily bolstered sides offer loads of support during hard cornering and look great, although those with a larger frame might find them a little too snug. However, other than some bits of red trim and chrome pedals, the cabin design is about as plain as a cube of rice. The build quality is decent enough, but it doesn't feel as substantial or offer the squidgy plastics that you get inside a Ford Fiesta or a SEAT Ibiza.
Yet where it lags most behind those rivals is with its infotainment system. The aftermarket unit is the cucumber maki of the infotainment world: it's never going to be anybody's first choice. It's slow, unresponsive to the touch and doesn't look very pretty. But, on the plus side, both Apple CarPlay and Android Auto are fitted and respond well on the screen. 
Less impressively, the rear passenger space is by no means class-leading, and the tinted windows make the car feel about as spacious as a Japanese pod hotel. Likewise the 265-litre boot isn't as roomy as most rivals'. Still, this is all to be expected because the Swift is smaller on the outside, too.
So the Suzuki could be considered bite-sized, but in performance terms it manages to pack a wasabi-like heat. Thanks to a 1.4-litre turbocharged petrol engine with 138bhp – a figure that we learned to be rather conservative back in Issue 1,559, if several 150bhp-plus dyno tests are anything to go by – the Swift Sport really leaps away from junctions and feels eager in any gear. The low weight helps here; the car feels as light as a pair of chopsticks.
This in turn brings another pleasing side effect: the Swift Sport manages to make one portion of fuel go a very long way. An impressive mid-forties mpg figure during our time with it means that running costs are impressively low by typical sporty hatch standards. On a motorway run it'll nudge 50mpg, but its long-distance abilities are slightly hampered by the fact that the modest 37-litre fuel tank forces you to make plenty of stops for refills.
Partnership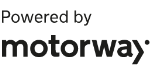 Need to sell your car?
Find your best offer from over 5,000+ dealers. It's that easy.
However, there is one final parallel between the Swift Sport and sushi, and this one isn't quite so favourable: both car and food seem just a bit too pricey. Sure, the Swift can be a lot of fun, but it costs £17,499, even taking into account the £1,000 discount Suzuki is offering to buyers.
It's a figure that's troublingly close to the £19,495 price of the brilliant Ford Fiesta ST. Alternatively, anyone wishing to spend less and sacrifice a little outright speed can go for the Volkswagen up! GTI, which is every bit as much fun, but costs about £3,000 less.
Still, people happily pay over the odds for sushi because it's delicious. The Swift, too, might not be for everyone, but if you're willing to dig deep for the privilege, it's a tasty alternative from the norm.
Suzuki Swift Sport: fourth report
Our Suzuki meets an ever swifter Swift Sport
Mileage: 5,088Economy: 42.8mpg
Having run the Auto Express Suzuki Swift Sport since June, I can report that it's an easy, enjoyable car to live with. But in some ways, I keep wondering what would have happened if the brand had given the Swift just a little bit more: more power, a more rorty soundtrack or even a more sophisticated suspension set-up.
Well, thanks to Chris Cooke at CTC performance, I needn't wonder any longer. CTC started when Chris couldn't find tuning options for his Mk2 Toyota MR2 to his liking, so he started to develop his own. Chris has tuned Swift Sports since 2009 from his base in Somerset, and he turned his attention to the third-generation version as soon as he could get his hands on one, in search of sharper handling and more power.
Interestingly, Chris tells me that initial dyno tests of a standard car proved the factory claims of 138bhp and 230Nm to be modest; both he and others have discovered 150bhp to be a more realistic stock figure.
A remap immediately upped the output (and lifted the rev limit slightly), but CTC's modifications go beyond software tweaks. A contact in the aerospace industry designed an intercooler for Chris that is not only smaller than the standard part, but which also reduced inlet temperatures significantly. A simple swap liberates 7bhp on its own.
As it stands, Chris's own development car (the blue Swift in the photos) makes 175bhp and 290Nm with these changes. But there's more to come from the little 1.4-litre lump yet. The standard exhaust downpipe is very restrictive, and Chris expects his soon-to-be-fitted wider-bore item to improve flow, and add about 10bhp in the process.
The modifications address one of my criticisms of the standard car: the noise. A stainless steel system is available in two flavours, silenced and unsilenced, and weighs 3.5kg less than the standard unit. The more extreme unsilenced unit sounds the better of the two, but it drones at certain rev ranges, something Chris is looking to address.
Next will be an uprated turbocharger, which should make the Swift Sport good for around 200bhp, the same as a Ford Fiesta ST but in a car weighing almost 300kg less.
Even at its current output, the power boost is apparent the minute you start to drive. In the low to middle reaches of the rev range, there's noticeably more performance; but it's towards the top end, where the standard car begins to feel slightly out of puff, where it comes into its own. There's true incentive to rev right up to the red line now, and it pulls forward with enough enthusiasm for it to feel, at the very least, on par with the ST.
Of course, all of this extra power necessitates some chassis upgrades, and CTC has duly obliged. A set of Buddy Club adjustable coilovers and alloy wheels – the latter of which slash 2.1kg per corner – transform the way the Swift handles.
While I enjoy the flow that the forgiving standard set-up brings, it starts to become unstuck when pushing hard. The coilovers, however, introduce a huge extra dose of body control across an undulating B-road. Turn-in becomes so much more positive, and the wheels – slightly wider than the originals – appear to reduce the excessive self-centring steering of the standard Swift Sport. From an aesthetic point of view, the subtle drop in ride height and wider rims add more purpose to the Swift's stance, too.
As expected, traction starts to become an issue, particularly when accelerating with some steering angle applied. However, CTC is looking into sourcing a limited-slip differential to cope with this, and the extra power expected in the future. Also on the cards are an uprated clutch and flywheel, tougher brake pads and a custom air intake.
The changes are almost universally positive, but come at a cost: the intercooler, remap, exhaust and coilovers come to just over £2,000 before VAT or fitting. There's no arguing with the quality of the parts or the improvement they bring, but buyers will only be willing to spend so much on a sub-£20k car. Chris understands this, and it's why he's after manufacturer and warranty approval. A few extra pounds per month on a PCP would make the parts incredibly tempting.
Suzuki Swift Sport: third report
Our Suzuki Swift Sport impresses on Yorkshire trip
Mileage: 3,048Economy: 42.8mpg
Thanks to our Swift Sport's bright yellow paintjob, I spend about 70 per cent of my time around the little hot hatch squinting. On a sunny day it stands out on the road like little else.  
The Suzuki also seems to be at its best when driven at seven-tenths, and I got the chance to explore this further on a recent trip up to North Yorkshire.
When that angry-looking nose is aimed at a twisty, undulating road at a brisk pace, the car feels in its element. The forgiving suspension set-up helps to enable a smooth flow, while the engine's strong mid-range, flattered further by the hatch's limited weight, makes it feel lively on the straight bits.
It's just a shame that when the Suzuki is pushed harder than that, it starts to become a little unstuck. Harsh mid-corner bumps leave the dampers struggling to keep up.
There's not much in the way of movement, either. While the previous-generation Swift Sport would adjust its line with a merest lift of the throttle, it takes a serious mid-corner crest to unsettle the new car. In other words, it's not really worthwhile trying to extend it to the limits of what it can do, so it's best to appreciate it at the level where it's happiest.
The Swift continues to be a solid companion to live with every day. Recent night-time drives have revealed just how bright and clear the LED headlights are – a quality that would've been unthinkable on any supermini barely five years ago. But thick C-pillars hamper rearward visibility, and there aren't any parking sensors to compensate. It does have a reversing camera, although its position in the number plate housing means that when water drips off the bumper, you can't see where you're going.
Suzuki Swift Sport: second report
We bring warm hatch together with kindred spirit from eighties
Mileage: 2,704Economy: 46.9mpg
I was pretty chuffed when I found out that the first model I'd be running on the Auto Express fleet would be a Suzuki Swift Sport. While some people prefer huge, wafty barges, I've always had a thing for small, sporty hatches. It's a big part of the reason why, when I'm not using a test car, I have my own 1989 Peugeot 205 XS to enjoy.
Despite the almost 30 years' worth of development (and scruffiness) that separates the Swift and my 205, there are a number of similarities. Both have a 1.4-litre petrol engine, both are among the lightest cars of their contemporaries and both are positioned a step below the full-on hot hatches of their respective eras.
The 205 GTi was the defining eighties hot hatch, and these days the Swift Sport sits below the Ford Fiesta ST in terms of power and performance. So how do the two compare? The Swift is featherweight by modern standards, at 975kg, but it's positively obese beside the 820kg XS. That's the compromise you have to make for airbags, a rear parking camera and forward collision detection. Or indeed any safety gear at all.
Then there's the equipment. The Swift has electric windows all round, a touchscreen sat-nav system with Android Auto and Apple CarPlay, climate control, alloy wheels and LED headlights. My Peugeot has a digital clock that works sometimes.
And even though the old-timer has a weight advantage, the Suzuki still bats it aside in a straight-line sprint. The 205's twin-choke, carb-fed 1.4-litre petrol engine produces 85bhp, a lot less than the turbocharged Swift's 138bhp motor, and this translates to a difference of 1.9 seconds in their 0-62mph times.
Still, the Peugeot emphatically proves numbers aren't everything. Building up speed may take longer, but the razor-sharp throttle launches the 205 forward with a rasp from the exhaust and a snarl that builds angrily towards the red line.
While the Swift's turbo unit feels a little lazy, and sounds dull, it's a lot more punchy in the mid-range. It doesn't relish being revved hard, but you can make quick progress when short-shifting. I'm a fan of the Swift's heavier-than- average steering (although not everyone in the Auto Express office agrees with me on that), but it doesn't deliver the feedback of the 205's unassisted rack.
The Swift's gearbox is snappy enough; it just can't compete with the wonderfully light yet mechanical feel of the 205, which leaves you slinging through the gate for fun. It's a shame the Suzuki's shift is good rather than great, because a sweet manual gearchange is one of the things that Japanese hot hatches usually manage to get just right.
The 205 was developed when noise, vibration and harshness (NVH) testing wasn't really a focus, so it's noisy, buzzy and most of the dash pieces don't fit properly. The noise of each bump isn't even remotely suppressed from the cabin, but the ride is fairly forgiving – something both cars have in common.
By the standards of modern sporty hatchbacks, the Swift is positively pillow-like. I live in London, and even on the capital's poorly-surfaced roads, the Swift Sport manages to keep its composure. Still, going over large potholes is much more comfortable in the older, lighter car.
So which would I buy with my own cash? Well, by all objective measures, the Suzuki is the better choice, and it's accomplished even against modern rivals. But that doesn't mean that the Peugeot can't put a smile on my face. It's also easy to forgive the 205 XS for missing out on modern kit when it cost me less to buy outright than a single monthly PCP payment on the Swift.
Suzuki Swift Sport: first report
The Suzuki Swift Sport hot hatch faces a tough interview as it joins our long-term fleet
Mileage: 1,593Economy: 43.1mpg
A recent study stated that it takes a third of employers just 90 seconds to decide whether or not they'll offer a candidate a job at an interview. I couldn't find any specific research into whether the first impressions of a bright yellow Japanese hot hatch are as vital, but I'm sure the principles are much the same.
This is our new Suzuki Swift Sport, and I'll be running it for the next few months. So has my first encounter left me with the desire to hire, or will I be showing the sporty supermini the door?
Well, if its looks are equivalent to a well-crafted cover note, it's already got my attention. A subtle bodykit, 17-inch alloy wheels and the retina-burning paintjob help an already-handsome car to stand out in a class where style means almost as much as substance.
Inside, the impressions are more mixed. You're greeted by a pair of body-hugging sports seats which, lovely though they feel, are mounted too high. The steering wheel is nice enough to look at and to hold, but I'd like it to move slightly closer towards me.
In terms of design, the dashboard seems a generation behind other superminis, and thanks to the hard, unforgiving plastic used, it feels it as well. The infotainment system is poor, too: it looks like a cheap aftermarket job and is about as enjoyable to operate.
At five foot seven inches, I rarely make the most of a car's headroom, but there's plenty if you need it. Boot space is no match for a Volkswagen Polo's, at 265 litres, but then the Suzuki is 13cm shorter.
The most important part of the interview process, however, comes in the drive. As with the looks, first impressions are positive; the steering feels well weighted and precise, the pedals are well positioned for heel-and-toe downshifts, and the gearbox, although not as snappy as it could be, is positive.
The Swift's CV includes a recent road test against the Volkswagen up! GTI and Ford Fiesta ST-Line, where the Suzuki really held its own. Sure, it should feel more playful on the limit and it needs a fruitier exhaust, but our new hot hatch is otherwise very accomplished.
However, there are one or two quirks that are beginning to grate already. The over-reactive autonomous emergency braking system meant I quickly switched it off, but it turns back on again every time you restart the car.
Then there are the brakes: while they're absolutely fine on the open road, they squeal loudly when I come to a gentle halt. You know, the sort of stop you do countless times during a slow-moving commute into the centre of town. My drive to work, in other words. Marvellous.
*Insurance quote from AA (0800 107 0680) for a 42-year-old in Banbury, Oxon, with three points.