Deals On Wheels: Vauxhall Astra super-salesman
We meet the super-salesman who's devoted 32 years of his life to selling Britain's favourite hatch
It's doubtful there's anyone in Britain who has quite as much hands-on experience with the Astra as sales manager Simon Railton. In a career that has spanned 32 years to date, Simon has sold all seven versions of the huge-selling hatchback, and so is uniquely positioned to volunteer an opinion on the current model.
• Win an Astra for a year: enter HERE
"It's evolved hugely," he says. "It's a long way from the car we were selling 30 years ago – it's totally different now."
And there can be no doubting Simon's expert opinion, as he reckons he's averaged six Astra sales a month since starting out as a trainee at the now closed Boleyn Vauxhall and Opel dealer in Plaistow, east London, back in 1983.
"Add them all up over 32 years and that works out at more than 2,200 Astras," he smiles. "That's a lot of cars…"
Simon's career has developed as impressively as the car itself, and after spells at two different dealers in Chelmsford, Essex, he's spent the past 12 years working at Tony Le Voi at West Thurrock, also in Essex, where he's now sales manager.
Ask him which is the best Astra he's sold, and the answer is instantaneous. "The new one, definitely," he says. "All the tech really marks it out. OnStar in particular is fantastic. It's head and shoulders above the competition."
But doesn't having to learn all the features of Vauxhall's concierge and connectivity system make the salesman's job much harder than it used to be in the old days? "Not at all," he continues. "You simply tailor the benefits to the customer. And to be honest, it's such a unique system that it appeals to everyone, which makes things easy."
In fact, Simon is generally enthusiastic about how the whole technique of selling has progressed during his three decades in the trade – and he argues the advent of the Internet has been beneficial for everyone. "When I started selling, people came to the showroom," he recalls. "Now it's a more transparent process – we call it consultative selling.
"At every step, the customer knows what stage they are at and what the next step is. It enhances things greatly. And of course, customers are now very knowledgeable about the car when they come to the showroom. They have researched thoroughly on their tablet in the comfort of their front room."
• Win an Astra for a year: enter HERE
This interaction with the public is a highlight of the role for Simon, and one of the reasons he is still going strong after such a long and successful career. And selling Vauxhalls – Astras in particular – has added to his enjoyment of the job.
"You come in each day not knowing who you're going to meet, and that is particularly true of the Astra," he says. "There isn't really a typical customer: it appeals to families, singles, young and old. And the new car will take that further, with customers who've previously considered high-end cars now prepared to have a look as they can see the quality."
Of course, Simon's Essex base is in Ford heartland: Vauxhall's big rival has its HQ in Brentwood, a technical centre in Dunton and an engine plant in Dagenham. But he claims his proximity to 'enemy territory' has never hindered sales, saying: "It's not a problem at all – quite the opposite. We've sold a lot of Vauxhalls to people entitled to Fords."
Partnership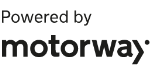 Need to sell your car?
Find your best offer from over 5,000+ dealers. It's that easy.
And he's had a few brushes with celebrity over the years. "Geoff Hurst and Martin Peters [football World Cup winners with England in 1966] were regular visitors to the dealer in Plaistow," he tells us. "And of course they love bling in Essex – we had Amy Childs from The Only Way Is Essex in here earlier this year buying for her business."
But as with most car salesmen, Simon's real motivator is a love of the vehicles – so despite his enthusiasm for the new car, he doesn't hesitate when asked to name his favourite Astra, saying: "Some of the old GSi and GTE cars were great. The Mk1 GTE was a classic – in white, it was stunning."
And with a new version of the GSi in the pipeline it won't be long before this super-salesman is adding to his record-breaking figures by tempting a new generation of hot hatch fans to part with their cash.
Vauxhall Astra Special