Brit Factor: How new Vauxhall Astra was refined in the UK
New Astra's set to be a sales hit across Europe, but Vauxhall refined its ride and handling on some of the UK's most challenging roads
How does a week away in picturesque North Wales sound at this time of year? Relaxing? Well, that's exactly what Vauxhall's engineers were treated to this time last year – but this wasn't a holiday.
At the end of 2014, Michael Harder, Vauxhall-Opel's engineering supervisor, vehicle dynamics, and his team decamped to Wales with a small fleet of Astras – as well as a Ford Focus and a Volkswagen Golf – to put the finishing touches to the new car's chassis set-up. They were able to tweak the steering and suspension settings by testing them on some of the most challenging tarmac in Europe.
• Win an Astra for a year: enter HERE
"That's why we come to Britain," Harder says with a wry smile. "Your roads are so bad." The German is only half-joking, and goes into greater detail about what he means.
"British roads are so unique because most corners don't have a constant radius to the curves," he adds. "There are so many crests, blind bends, bumps and undulations that you need inherent safety on these roads. Which is why we come here to develop the chassis."
Unlike on the previous-shape Astra, though, there are no UK-specific settings for this seventh-generation car. Instead, Harder believes if you get the ride and handling balance right on these roads, it will work anywhere. So we venture out on to the twisting B4501 and into the clinging Welsh mist to find out just what he's on about.
This Astra is a massive leap forward for Vauxhall in terms of agility and comfort, but the improvements stem from the car's weight loss– and you can feel that the moment you point the Astra towards a corner.
With a weight saving of up to 200kg over its predecessor, the lighter car feels more nimble, with noticeably quicker steering. "It's something we wanted to tune, so that you can feel every input in the steering wheel," says Harder. But there's plenty of stability to rely on, too, helped by stiffening up the back end.
There are more technical innovations under the skin at the front, too. But how exactly do these developments feel from behind the wheel? Threading our way through the countryside, over moorland roads with difficult dips and cambers, you feel bumps in the Astra, but they're softened nicely. The car flows with the road and is calmer and more composed compared to its predecessor.
"The main thing we're looking for is body control – not in a sporty, choppy way, but you need just the right amount of body control to keep the fluid feeling. This new car being lighter has really helped us," says Harder.
You don't need to be a racing driver to feel it working, either. Harder's team put together a focus group that ranged from everyday drivers to experts behind the wheel, and asked each group to test different set-ups. The result? Everyone liked the same settings for the same reasons.
• Win an Astra for a year: enter HERE
Feel is vitally important. In fact, throughout the whole process in Wales, not one computer was hooked up to a car to take any readings or measurements – it was all done on sensations and feedback from engineers on the road.
Partnership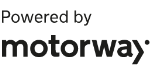 Need to sell your car?
Find your best offer from over 5,000+ dealers. It's that easy.
Spending a day with Harder really sheds light on how far Vauxhall has gone in developing its all-new Astra, and the big improvement was born on British roads.
In fact, with the weight saving allowing Vauxhall to do more with the car's ride and handling, the Astra is a template for the future of the manufacturer's line-up.
Harder sums it up nicely when he concludes: "We might not save as much weight on every car we make in the future, but we can learn big lessons from the Astra and the clever development processes."
Vauxhall Astra Special