The future: The tech on the new Vauxhall Astra
The new Astra takes family hatch tech to a different level, and we try it out
Connectivity has become an ever-increasing part of our motoring experience. There's greater responsibility on car makers to ensure systems don't encourage us to break the law while behind the wheel, and Vauxhall has been a pioneer.
• Win an Astra for a year: enter HERE
After 20 years of helping US drivers, OnStar has arrived in Europe in the new Astra. But the Astra's tech highlights don't end there: it also has clever LED matrix headlamps and neat smartphone integration in its IntelliLink infotainment system to offer. 
Intellilink
Intellilink is Vauxhall's infotainment platform, which has integrated Apple CarPlay and Android Auto connectivity to give customers a wider choice of media, communication, mapping and location services while on the road.
CarPlay brings your smartphone interface to the car's touchscreen. You can enable Siri to navigate hands free, send messages and select audio preferences.
• Best in-car infotainment systems reviewed
Siri can also read messages and, in our tests, recognition was fairly accurate. Yet IntelliLink offers a lot of this functionality in its own right. While the interface isn't as familiar as CarPlay or Android Auto, you can use its accurate voice control from the steering wheel and the sat-nav integrates with OnStar, unlike Apple Maps. The system itself comes in various specs, depending on your car's trim level.
Connection via Bluetooth and USB means Windows handset users aren't left out, plus audio choices include DAB radio. It's also competitively priced compared to other infotainment systems; on Astras that don't have it as standard, it's £700.
OnStar
Car telematics are complex, combining vehicle data and communications to offer services previously only available from luxury marques. Vauxhall's OnStar Europe package (free for the first year, then £79 annually) makes the concept of the connected car more accessible than ever. It's a great option for drivers less confident with tech or those too impatient to use a touchscreen.
For safety, there's an SOS button, which you can press in the event of a crash to connect to an emergency responder team. The same team calls into the car automatically if sensors detect a severe level of impact, to check on occupants and call the emergency services to your location, with the appropriate kit.
The blue button connects you to OnStar Command Centre advisors, who can send directions to your IntelliLink screen, depending on whether you've agreed to reveal your location – a privacy button is there if you wish. They can also check the health of the vehicle.
OnStar also lets you turn the car into a mobile Wi-Fi hotspot, connecting up to seven devices, while the MyVauxhall app tops off this hi-tech mix with remote locking, remote horn operation and a vehicle health overview.
Matrix lights
The previous Astra featured bi-xenon lights, but the new model gets LED matrix headlamps that, when coupled with its IntelliLux adaptive lighting technology, automatically manage dipped and full beam at one touch of a button. Using the front-facing camera, the system detects objects on the road, assesses them and adjusts the beam to eliminate glare – a high-end feature usually found on upmarket models.
OnStar: On Test
Europe is clearly a challenge for technology such as OnStar. With the ontinent's patchwork of local languages, cultures and emergency infrastructures, not to mention the differences in road, car, telecoms and privacy regulations, delivering seamless connectivity solutions to equal standards across all regions is no mean feat.
• Win an Astra for a year: enter HERE
We felt it only fitting to give OnStar and IntelliLux a real run for their money, so we sailed over the Channel to Northern France without any concrete plans. We arrived in the Port of Calais at 11pm with no hotel reservation, which we knew would put IntelliLux and OnStar into action from the very beginning.
Partnership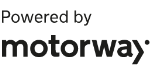 Need to sell your car?
Find your best offer from over 5,000+ dealers. It's that easy.
The matrix lighting automatically detected that the oncoming traffic had changed position on the road, so there was no need for reflectors, and the IntelliLink screen's brightness adjusted itself to suit the level of daylight, for easy reading. We were also impressed with the intuitive integration of CarPlay. The huge and familiar Apple buttons were hard to miss, while Siri composed and sent a number of messages accurately and completely hands free.
While we didn't need the SOS button, we used the blue button a lot. And overall, the Destination Download service was helpful. Once we were connected to the UK-based call centre, several polite advisors guided us around Dunkirk and Amiens, and the vehicle health check was useful. An advisor identified low pressure in one of the car's tyres, then directed us to a suitable place for repair.
We missed the Wi-Fi hotspot once we hit France, though. This service is currently only offered in the UK, Germany and Holland.
Vauxhall Astra Special
What do you think of the technology on the new Vauxhall Astra? Let us know below!