Driving coach to the stars: A Vauxhall Astra masterclass
We meet the man who's used an Astra to teach some of motorsport's top names how to boost their skills
When Formula One drivers need to sharpen their skills, you'd imagine they'd take to some sun-drenched race circuit in a stripped-out sports car. Yet the reality is rather different, because these superstars of motorsport actually climb behind the wheel of a Vauxhall Astra at a windswept Bruntingthorpe Proving Ground in rural Leicestershire.
• Win an Astra for a year: enter HERE
These choices might seem strange to some, but to driver coaching guru Rob Wilson, both are perfect.
"The Astra is as tough as old boots," claims Wilson, who is the go-to guy for teams looking to get the most out of their drivers. "I currently use a GTC coupé and a Sport Tourer diesel, and both have probably done the equivalent of a Le Mans 24 Hours each, yet all I've ever had to replace are tyres and brakes pads – we often get the discs glowing red hot. All the drivers like the car, too. I've used other makes, but they usually suffer some sort of breakdown. And at Bruntingthorpe, there's enough space to mark out all sorts of corners."
New Zealand-born Wilson came to the UK in 1972 to race in Formula Ford. He quickly rose through the single-seater ranks but, like many promising young racers, he was held back by a lack of cash. Formula One teams came calling, but they all wanted money.
He switched his focus to sports and touring cars, while also starting a sideline in driver coaching. Over the course of three decades his reputation grew, with the result that he now tutors 12 drivers on the current F1 grid, including Valtteri Bottas, Nico Hulkenberg and Kimi Raikkonen.
Also on his books are 16 GP2 racers and a number of World Rally Championship aces. What makes this roster of talent even more impressive is that Wilson doesn't advertise – he doesn't have a website and his phone number is only known by a select few. So what's the secret of his success?
To find out, we joined Rob for a morning on the track, and took along the new Astra for him to cast his eye over.
Even if you've spent lots of time pounding around race circuits, Wilson's techniques will come as a bit of shock. Rather than teaching the perfect line through a corner, the Kiwi ace is more concerned with the physics of the car.
He explains how weight transfer affects handling, and how you can use this to lap faster. He also stresses the need to "shorten the corner" by getting the car as straight as possible as soon as possible – the more settled it is exiting a corner, the faster it accelerates down the straight. He also wants drivers and their engineers to feel subtle changes that don't always show up in telemetry.
• Win an Astra for a year: enter HERE
Wilson takes the wheel first, and he's immediately impressed with the new Astra. Our lap takes in fast sweeps, quick kinks and sharp hairpins, and the Vauxhall flies round in one minute 58 seconds. "That's around three seconds faster than the old car with same engine," he exclaims.
Partnership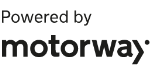 Need to sell your car?
Find your best offer from over 5,000+ dealers. It's that easy.
It's breathtaking stuff from the passenger seat. Wilson is fast and aggressive, yet there's an underlying smoothness to his approach and the car simply bends to his will.
After a couple of laps we swap seats, and it's soon apparent I'm going to have to unlearn years of more traditional circuit techniques. It's like a badminton player being asked to step in for a game of tennis – both games require hitting an object with a racquet, but the skills are very different. It's a lot to take in, but soon the times start tumbling.
In our short time together we get a glimpse of the obsessive attention to driving details that makes the fastest drivers on the planet even faster. And how the Astra plays a crucial part in the process.
Vauxhall Astra Special