Vauxhall Grandland X Sport Nav: long-term test review
Fifth report: We love the paintjob, but other shortcomings are colouring our view of our Vauxhall Grandland X SUV
Find your Vauxhall Grandland
Offers from our trusted partners on this car and its predecessors...
Or are you looking to sell your car?
Advertisement
You choose a Grandland X for the pragmatism and space it offers, not because it'll stir the soul. Buying shrewdly will ease the hit, and you'll be left with cash in your wallet and a car that's easy to live with.
Mileage: 8,464Economy: 33.5mpg
The right colour can make a car; the wrong one can break it. And if you ask me, the deep, metallic Topaz Blue finish of my Grandland X is a standout feature. It's just a shame the rest of the model doesn't have quite enough colour.
The Vauxhall is hard to fault, but I've also found it rather difficult to love. It doesn't stir the soul in the same way its sister SUV, the Peugeot 3008, might. To stretch the colour metaphor further, it's all 'a bit magnolia'.
• Best crossovers on sale right now
With my pragmatic cap in place, there's plenty to recommend the Grandland X. It's very comfortable, thanks to its supple suspension, while wind and road noise are well suppressed. The 1.2-litre three-cylinder engine is quiet at a cruise, too. There's clearly an emphasis on comfort rather than on thrills, which is by no means a criticism of a car aimed squarely at families.
A special mention here must go to the seats, because the fronts are approved by the German campaign for healthy backs. Having spent many hours on long journeys in the car, I've rarely climbed out with an ache; they really are that good. They were originally a £425 option on my Sport Nav model, but they have since become standard-fit, depending on trim.
The Grandland is easy to live with. It's used most days for family duties, and the rear doors open wide enough to make strapping my kids into their child seats easy. There's plenty of room in the front, and a decent selection of storage spaces, too. It's not without fault, though: the glovebox is tiny and the USB socket required for Android Auto is hard to access inside a cubby. Once connected, though, switching between this and regular 'native' functions is very simple.
Visibility is good, and although some drivers criticise the view through the rear three-quarters, I find it easy to park. That's helped by the rear parking sensors fitted across the range, and front ones on all bar the entry-level SE. Even though my last few cars have featured rear cameras, I don't miss a similar set-up here. The handsome 18-inch diamond-cut alloys haven't so much as brushed a kerb, although the design means any damage will be very obvious.
Once parked, passengers of all heights say they find it easy to get in and out. While this is certainly an SUV, the all-important hip-point isn't too high, so there is no climbing up or plonking down into the seat.
Meanwhile, the 514-litre load volume is significantly larger than that of the Nissan Qashqai, and the two-level floor with storage underneath is helpful, too. The boot has yet to be beaten, even when carting a washing machine home from Currys and taking post-Christmas rubbish to the tip.
Partnership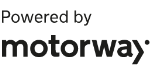 Need to sell your car?
Find your best offer from over 5,000+ dealers. It's that easy.
The electric tailgate has a hands-free option, which took me some while to figure out; it seems to require the function to be activated each time. That means you need to remember to press the correct button before closing the boot. As with most systems I've tried before, it requires you to dance a rather embarrassing jig before the tailgate opens. I find it far easier to press and hold the button on the key.
While that might not be the biggest problem in the world, the Grandland's fuel economy rankles. An overall test average of 33.5mpg is slightly less than the lower end of Vauxhall's WLTP figures, but 22mpg around town hurts. The brand has performed some tests to replicate my short journeys and recorded an improved 30mpg, though. Its testers say the poor economy was probably due to the recent cold weather.
These mostly sound like the same kind of minor gripes you'd have with most cars, but I come back to that 'magnolia' comment. The Grandland X lacks that intangible character that makes it easier to forgive minor shortcomings. It's a shame a version of the 3008's i-Cockpit isn't offered, even as an option, and the imminent demise of Vauxhall's OnStar concierge service in 2020 is yet another USP lost.
It's an attractive car, especially in £575 Topaz Blue, but it lacks the visual punch of the Peugeot 3008, Renault Kadjar or Skoda Karoq. Still, the Grandland X scores a direct hit on value. Mid-spec cars such as this Sport Nav or the Tech Line give the best blend of price and kit. Forget the list price, though, and head online; discounts of more than £6,000 are easily achievable here. With that kind of deal on offer, Vauxhall's Qashqai rival looks great value for money.
Vauxhall Grandland X Sport Nav: fourth report
Our Grandland X shows how much the brand has changed over the past few decades
Mileage: 6,797Economy: 34.3mpg 
It's somewhat poetic that my very first car and my latest are both Vauxhalls, and both around 1,200cc in capacity. But there the similarities end. My first car, a red Nova, boasted 54bhp from its 1,196cc four-cylinder engine, while my latest, this blue Grandland X, develops around twice the power with one less cylinder.
That's what the best part of three decades of development does to a car. Back then, a 1.2-litre badge was insurance-friendly and fuel-efficient, both terms that were lost on the 17-year-old Stuart Milne. What the Nova offered the younger me was a new-found freedom, the ability to explore and spend time with friends.
Those last two facets remain with the Grandland X, but with a mortgage and kids, a car's ability to cut insurance and fuel costs remains as pertinent today as it did then, and it's certainly much more on my mind.
With around twice the weight of the Nova, it still seems remarkable that the Grandland can move at a pace, let alone with surprising refinement. The engine is barely audible at idle, and at a cruise, where the car spends most time, it's smooth and quiet. Only under occasional hard acceleration can the distinctive three-cylinder chatter be heard. In most other circumstances, and even with a full load of passengers, it feels more than up to the job of powering the big SUV.
As with any car, fuel economy varies according to how, where and when it's driven. In the Grandland X, the difference is surprisingly pronounced, though. Over the first few weeks of my time with it, the Vauxhall saw mainly motorway use, with an average of around 40mpg the result. That's only a little way off the 42.7mpg we saw when we pitched a virtually identical Grandland against the Peugeot 3008 and Toyota C-HR a year ago in our first road test.
• Vauxhall Grandland X vs Peugeot 3008 vs Toyota C-HR
More recently, however, the balance between motorway and urban crawl has reversed and our SUV has been treated almost exclusively as a round-town runabout, taking kids to school and grandparents, fetching shopping and other familiar duties. In that time, fuel economy has tumbled to a very poor 22mpg, leading to an overall average of 34.3mpg
That's significantly less than I saw from my previous car, a Skoda Kodiaq 2.0 TDI – a car from the class above, with seven seats and four-wheel drive. Of course, the small-capacity petrol engine is better for local air pollution, but I'm almost on first-name terms with the staff at my local filling stations.
That's a question I expect many people will be facing at the moment if they're on the hunt for a new car. Should you buy a diesel for the cash savings, or a petrol model to avoid harmful tailpipe emissions? Our advice is to look hard at how you're planning to use it. Ultimately, if you're doing a lot of miles, a diesel is still likely to be a better buy, since you'll be burning a lot less fuel over the same distance.
I've found another gripe with the interior design, too. The most natural place to put your phone in the Grandland X is in the cubby ahead of the gearstick. But with the USB socket awkwardly placed, it's easy for the charging cable to get in the way of the gearlever, especially when my phone is connected to Android Auto.
On a more positive note, a recent update to the My Vauxhall smartphone app has improved reliability and usability no end. Previously, it was possible to unlock the car using the app, but it would return a variety of errors when trying to lock, including a bizarre instruction to ensure the car was in 'Park' – not possible with a manual gearbox.
Also, the beige seats are proving to be a surprisingly good choice. Seats in this colour tend to show up dirt and grime more easily than darker shades, but that's not the case here; they still look fresh even after several thousand miles behind the wheel.
Although my kids occasionally drop food and drink in the back seats, the rear bench is still stain-free as well. Anyone with children knows keeping the back of the car spotless is a tough task, so I'm pleased with the material in our model, especially because the light colour makes it feel more spacious inside.
Vauxhall Grandland X Sport Nav: third report
Grinding noise in our Vauxhall Grandland X Sport Nav means impromptu visit to dealer
Mileage: 6,258Economy: 32.1mpg
A grinding noise is never a good thing to hear in a car; much less when it comes from somewhere in the vicinity of the front wheels or suspension. That's what's been happening to my Grandland X recently, so it's been to a Vauxhall dealer to be checked out.
• Vauxhall Grandland X Ultimate 2018 review
The grinding was slightly unusual – as it would only happen when reversing at low speed, such as when backing into a parking space and even then, only some of the time. It wasn't affected by steering lock, nor load on the suspension when reversing on an incline.
So I made a quick call to Toomey Vauxhall in Southend, Essex, and booked it in. I was impressed with the service offered. Small things really do make a difference, and I was pleased that the call was answered quickly, a description of the fault was taken and the car was booked in a few days later.
A courtesy car wasn't available, although I had the option of using one if I waited a few weeks for the work to be carried out. I decided that getting the noise investigated sooner rather than later was best.
Within a couple of hours of dropping the car off, I had been sent a link to a Vehicle Health Check video, where the technician gave a quick overview of the state of the Grandland X's belly while elevated on ramps. Then my technician went on to show the brake discs. Although he wasn't able to replicate the grinding sound, he diagnosed it as a small amount of corrosion on the front discs, which strangely wasn't affecting the car when driving forward. I was a little surprised given the brakes should have bedded in by now, and the car is used frequently enough for corrosion not to build up.
Vauxhall Grandland X Sport Nav: second report
The multi-adjustable seats in our Vauxhall Grandland X are making it supremely comfortable to drive
Mileage: 5,138Economy: 39.0mpg
Seats are one of the most overlooked parts of any new car. It's not helped by most dealer test drives lasting less than an hour, so the first time buyers can tell if their seats offer enough support, or are a pain in the proverbial, is after completing the maiden long journey.
Fortunately for me, the front seats in my Grandland X have been certified by Germany's Campaign for Healthier Backs. It assesses seats on criteria such as the firmness of the foam, a supportive and well-padded backrest, individual seatback adjustment, base and seat materials, and the ability to ensure the driver isn't too hot or cold. So far, only some models from Vauxhall, Mercedes, DS, Hyundai, Peugeot and Volkswagen, plus some Recaro seats, have accreditation.
My Grandland X is a 2018 model, so the seats were a £425 option but, as part of a series of spec tweaks for 2019 cars, they're now standard on Tech Line Nav and Sport Nav versions.
Over the past 1,500 miles, I've made a few long journeys and the seats' accreditation holds water. On a round trip from Essex to Wiltshire and back, I got out of the car without aching, and I've had no complaints from passengers.
The seat adjusts in 16 ways – twice as many as the standard versions – which means it takes a while to set up. Extending the seatbase to provide extra thigh support feels odd initially, but it's well worth experimenting with because it makes a difference. However, where two or more people drive, the myriad adjustment options could mean it takes a while to regain the optimum set-up each time.
The driving position is aided by pedals that are well placed, and a steering wheel that adjusts for reach as well as rake.
Vauxhall Grandland X Sport Nav: first report
We've grabbed the keys to Vauxhall's much-needed new Grandland X crossover to see how it copes with family life
Mileage: 4,645Economy: 38.9mpg
Does Vauxhall's latest and largest SUV really have X-appeal? That's the big question I'll be trying to answer over the coming months at the wheel of a Grandland X.
It's safe to say that Vauxhall has been slow to embrace the SUV phenomenon. The Antara lumbered on for several years past its sell-by date, and the big-selling Mokka X arguably majors on value more than it does mechanical appeal. Yet Vauxhall set out its stall a few years ago by revealing all its SUVs would be suffixed by an X, hence the name of my latest long termer.
The Grandland X shares its platform and engines with the Peugeot 3008; it's a good start, as that model has picked up a string of Auto Express and Carbuyer awards. Yet with a few exceptions, everything you can see and touch is all Vauxhall.
From the outside, the Grandland X is handsome, yet inoffensively designed. For me, the design highlights are the shark fin-shaped C-pillars and the aggressive front end. Those 18-inch diamond cut alloy wheels, standard on Sport Nav models, look neat, too.
The interior is smartly styled, if predictably Vauxhall. Storage space is good, and rear legroom is far better than it appears at first glance. The lack of a transmission tunnel creates impressive space in the back, but whether it's enough for three adults is yet to be discovered. The boot is large – at 514 litres it's fractionally larger than the 3008's.
There's no shortage of kit, either, which is something we discovered when we collected the Grandland X from GO Vauxhall Croydon's new showroom on its official opening day.
GO Vauxhall's Ella Harvey showed me around our new Topaz Blue Grandland X. This is a £565 paint option that to my eyes is the pick of the colour palette. On the drive home, I was able to get acquainted with the Sport Nav trim, which is the third of five and is very well appointed. Standard kit includes a speed limiter, traffic sign recognition, front and rear parking sensors, Vauxhall's slick Navi 5.0 IntelliLink infotainment system and OnStar concierge service.
The Grandland X is well equipped in Sport Nav trim, but there's still plenty to be found on the options list, as our £1,655 of extras confirms.
One option that's well worth investigating are the ergonomic 'sports style' front seats. They've been certified by Germany's Campaign for Healthier Backs, and although I'm yet to put that accolade to the test on a long journey, I'm initially very happy. The seat fabric has a diamond pattern called Harlekin, but time will tell how well the beige upholstery stands up to family life. The inclusion of Isofix mounting points in the front passenger seat is a helpful addition, although you still need to manually deactivate the airbag.
The silver-effect roof rails are well priced at £150, and the £160 wireless phone charger should future-proof the car, when the time comes to upgrade my ageing mobile phone. Finally, the cryptically named £355 Winter Pack One will come into its own later in the year, with its heated front seats and steering wheel.
The Grandland X's engine line-up comprises a pair of diesels in 1.5- and 2.0-litre capacities, plus a 1.2 three-cylinder turbo petrol. And it's this triple that powers our car. It's early days, but the engine seems eager and nippy enough around town, although with maximum torque arriving low down at a diesel-like 1,750rpm, there's little reward in revving it out. Even so, it's been averaging 38.9mpg so far, but managed more than 45mpg on a long motorway run with cruise control set.
It's at moderate speeds where the Grandland X feels happiest. The suspension is fairly soft, and the steering is light, meaning the emphasis is firmly on comfort rather than speed.
*Insurance quote from AA (0800 107 0680) for a 42-year-old in Banbury, Oxon, with three points.