New Volkswagen Golf 2020 UK review
The new Volkswagen Golf will have to perform well on British roads to live up to its legendary name
Find your Volkswagen Golf
Offers from our trusted partners on this car and its predecessors...
Or are you looking to sell your car?
Advertisement
Verdict
The latest Golf brings worthy upgrades in lots of areas. The new mild-hybrid powertrain is exceptionally refined, the cabin materials and packaging are better than ever and even the geekiest buyer would find it hard to fault the gains in infotainment. But the tweaks to the chassis and cabin layout seem to have brought as many foibles as they have benefits. And that means that the gap between this car and its VW Group stablemates is closer than ever. Class domination is no longer a given.
If you're reaching out for a slice of 'normal routine' in these curious times, look no further: here is the new (eighth) generation of Volkswagen Golf, driven for the first time on UK roads. Plusher? Tick. More sophisticated? Sure. More efficient? You bet. Radically different? Don't make us laugh; the world might be standing on its head right now but the Golf is 'the Golf'. It evolves - no more than that.
That is particularly true of the Mk8, which retains much of the base of its predecessor, not least because VW spent the equivalent of a small country's entire GDP developing the ubiquitous MQB Evo platform, so it's not about to give it up just yet. However, there are some significant changes, not least those made in the name of fuel efficiency. The ID.3 pure-electric hatchback is just around the corner but VW knows that its bread-and-butter customers want to save the planet (and cash on tax and fuel) as well.
And if there is a 'statement model' among the new line-up of powertrains, we're driving it here. The petrol Golf range comprises a 1.0-litre three-cylinder unit with 109bhp and a 1.5-litre four-pot producing either 128bhp or 148bhp. And if you're willing (or keen) to have a dual-clutch automatic transmission, you'll also be able to have any of these motors in eTSI form, sporting a 48-volt starter/generator that uses energy harnessed under braking to assist with stop/start functionality and cut the engine out entirely while you're cruising.
The more modest eTSI editions are due later this year but here we have the eTSI 150PS that's already available, and its numbers look encouraging. There's 250Nm of torque from 1,500rpm and the car can hit 62mph in 8.5 seconds - while returning combined fuel economy, on the tougher WLTP test, of almost 48mpg. 
Elsewhere, the Golf package has been tweaked as usual, rather than overhauled. It's longer than before (slightly) and a few extra millimetres have been squeezed into the wheelbase, undoubtedly to give the rear-seat passengers a more comfortable experience. The overall profile is unmistakable, particularly that chunky C-pillar, but the styling at the front may take a bit of getting used to, with ultra-slim headlights sitting below a full-width strip delivering the look of a someone peering disapprovingly over the top of their spectacles.
There is, however, a new approach to the trim levels. The range starts with Life, which brings 16-inch alloys, automatic LED headlights and rain-sensing wipers, front and rear parking sensors and a 10.25-inch digital instrument panel, along with a 10-inch infotainment system that includes navigation and a three-year subscription to online services as standard.
Partnership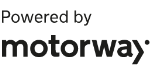 Need to sell your car?
Find your best offer from over 5,000+ dealers. It's that easy.
The model we're testing here is Style, which steps up to 17-inch alloys and also includes sports front seats, three-zone climate control and upgraded LED headlights. For those after a sportier look without the accompanying extra performance, R-Line will continue to be offered
These basic specifications look pretty generous but you will pay for them. The entry point of the UK Golf range is a 110PS 1.0 petrol in Life trim, will cost you £23,300; that's more than £3,000 more than the cheapest edition of the latest fourth-generation SEAT Leon, which gets much of the same tech but admittedly less kit at that money.
And of course, you don't have to walk too far up the range before the VW's prices start to really hurt. This 1.5 150PS eTSI Style will cost you £28,025 before you tick a single option box (and if you're wondering, the vivid yellow paint will set you back an additional £625).
So what we're here to decide is a) how the Golf's tweaked dynamic make-up performs on British roads and b) whether the extra in-car technology can justify the car's price positioning.
The first thing that you notice as you pull away is the refinement, because at low speeds in particular, this is an extremely quiet car. The eTSI system gives enough assistance to the petrol engine for it to be rarely bothered at all with acceleration around town, and as the motor cuts in (and it does - this isn't a full hybrid, remember) the transition is impressively smooth. You'll barely notice the system cutting in and out as you drive along. There's enough pace there, too, with plenty of mid-range punch to make it easy to overtake and join motorway traffic.
Perhaps the biggest gain is how the eTSI system seems to deliver extra sophistication to the dual-clutch gearbox. VW's DSG units have always had a habit of being a bit jerky at times, but the way the starter/generator helps with progress, the shifts feel smoother than ever - almost to the point where it could be a conventional torque-converter automatic. It's not flawless at very low speeds - in parking manoeuvres, for example - but it's better than it's ever been.
The Golf's chassis settings have always erred more towards comfort than the agility of, say, the Ford Focus. But it seems that the keener-driving chassis engineers won an extra argument or two during sign-off meetings on the Mk8. This Golf gets the XDS electronic differential lock first seen on the Mk7 GTI, along with revised suspension, and it does feel keener to respond to steering inputs, a teeny bit more agile than before and a little more resistant to body roll in fast corners.
But there's a trade-off for this - and we're not sure it sits happily with the Golf's core values. In general the car remains very comfortable but there is now a bit of fussiness to the ride quality on poorer surfaces (such as many UK roads). More worryingly, road noise transference to the cabin undoes quite a bit of the powertrain's refinement once you're up to speed.
We'll be intrigued to see whether these issues are any less prevalent on the Life edition's 16-inch wheels, but our gut feeling is that it's about more than tyre size - and that choosing the optional dynamic chassis control is unlikely to make much difference either.
The cabin has space for four adults, as before, but those in the rear will indeed feel a little better accommodated. The boot is basically unchanged, at 381 litres - a capacity that VW has clearly determined sufficient for family-car transport (but one that is now all but matched by the Focus and Leon, and beaten by the Octavia).
Up front, the Golf's simplified layout looks smart and there are soft-touch, premium materials in all the right places (we'd like a fiver for every time a new Golf owner goes to throw a bottle into the door bins and is impressed to find that they're flock-lined). We're less convinced about the swathes of piano-black plastic that surround the infotainment screen and instrument display, although the panels themselves are crisp, clear and easy to use.
The jury is definitely out, too, on the touch-sensitive slider below the main screen that controls the audio volume and cabin temperature. In isolation it works fine - but it's positioned exactly where you'll rest your hand as you try to interact with the display, so you could end up warming up the cabin when you're trying to select a function or audio track. It risks being a piece of techno-frippery that's badly out of kilter with the Golf's functional values.
And this sort of minor trip-up could matter a great deal to the Golf, particularly when it starts being compared with the new Leon and Octavia. They'll be cheaper as always, of course, but the differences in material quality and now functionality will scarcely have been smaller too.
Model:

Volkswagen Golf Style 1.5 eTSI 150PS DSG

 
Price:
£28,025
Engine:
1.5-litre 4cyl turbo petrol
Power/torque:
148bhp/240Nm
Transmission:
Seven-speed dual-clutch auto, front-wheel drive
0-62mph:
8.5 seconds
Top speed:
139mph
Economy:
47.8mpg (WLTP)
CO2 emissions:
134g/km (WLTP)
On sale:
Now