Used Volkswagen ID.3 (Mk1, 2020-date) review
A full used buyer's guide on the all-electric Volkswagen ID.3 that's been on sale since 2020
Verdict
There's a lot to like about the ID.3, but if you're expecting the polish of a Golf, you'll be disappointed. There's no shortage of posts within owners' forums that express how ordinary the cabin feels, while purchase costs are quite high and early cars suffered from an array of software-related faults. Those glitches seem to have been sorted out now, thanks to a series of free over-the-air updates, which cured problems with driver-assistance systems, infotainment and – in some cases – basic functions, such as lighting and locking. The switch from ICE to EV is nothing short of seismic and to a point, ID.3 owners are early adopters. As such, the ID.3 is likely to feel a bit dated within a few years, but right now, it's one of the best used EVs going.
Translate 'Volkswagen' into English and you get 'people's car', which is what the brand's first product aspired to be. The Beetle was aimed at putting Germany on wheels, and while the story is more convoluted than that, you can't argue with more than 21 million sales over almost six decades.
Long before the air-cooled Beetle was axed, the Golf had become VW's people's car; since its launch in 1974, this semi-premium hatchback has become the default choice for many families around the world.
But time never stands still, and with car makers switching their production to EVs, VW was keen to be at the vanguard – to produce an electric car for the masses. The ID.3 was the result, and it's already a common sight on the second-hand market.
History
The ID.3 reached UK showrooms in October 2020. There were six trim levels available (Life, Style, Business, Family, Tech and Max) all with a 58kWh battery and a 201bhp motor that in combination formed the Pro Performance spec. The range-topper was the 77kWh Pro S spec, also with a 201bhp motor and available only with Tour trim.
From February 2021 the ID.3 Life Pro was the new entry-level model, with a 58kWh battery and a 143bhp motor. Just two months later came a new starting point: the 148bhp ID.3 Pro Performance, with a 45kWh battery and offered in City and Style trims.
An upgraded ID.3 has just gone on sale, with a higher-quality interior, extra driver- assistance systems and a refreshed nose. The 45kWh battery has been dropped and there are fresh option packs, too.
Which one should I buy?
The obvious answer would be to go for the biggest battery for the longest range, but unless you do a lot of long-distance trips, the 58kWh edition should be plenty. This will cost you less, plus you won't have to buy the range-topping Tour trim. The entry-level ID.3 Life comes with 18-inch steel wheels, LED head and tail-lights, a DAB radio, climate control, adaptive cruise control, plus front and rear parking sensors.
Style spec adds 18-inch alloy wheels, while the Family has no extra standard kit, but it does come with different option packs from the Style. The ID.3 Max features adjustable lumbar support and a massage function for the front seats, while the range-topping Tour has 19-inch wheels and the option of two rear seats instead of three.
Alternatives to the Volkswagen ID.3
The Tesla Model 3 is an impressive all-rounder, while the Nissan Leaf is an obvious alternative, but lags far behind the ID.3.
Partnership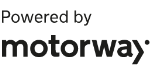 Need to sell your car?
Find your best offer from over 5,000+ dealers. It's that easy.
The MG5 estate is a tougher adversary for the Volkswagen, thanks to its keen pricing, zestier performance and better practicality. The Chinese company also offers the ZS EV, a compact electric SUV, which is affordable but unsophisticated inside.
More impressive (and expensive) are the Hyundai Ioniq 5 and Kona EV, plus the Renault Megane E-Tech and Kia Niro EV; the latter is our sister title Carbuyer's current Car of the Year. The Cupra Born is closely related to the ID.3, and may be better priced, while the Peugeot e-2008 is good value, and its Vauxhall Mokka-e cousin is generously equipped. Also check out the Citroen e-C4, which is cheap to run and comfortable.
What to look for
First
Before the regular series-production ID.3 came the First Edition. This limited-run model had 19-inch wheels, a bodykit and privacy glass.
Range 
he official range figures are optimistic; most owners see about 10 per cent less. In sub-zero conditions the range can be cut by as much as a third.
Alarm
The alarm can go off for no obvious reason, but software updates seem to stop this. The boot not latching properly is another reason for the problem.
Lights
Condensation can form in the headlights. This affects the beam pattern and dissipates slowly, because LED lights don't get hot. Replacement is the only fix.
Charging costs
EVs are renowned for their low running costs, but you need to pin down where you'll be charging and when. Public chargers can cost around 20 times as much per kWh as topping up at home on an overnight tariff.
Interior
With touch-sensitive buttons and digital screens, the ID.3's cabin is very modern, and after early problems, it now seems to work pretty well. Ensure any potential buy is running the latest software to be as glitch-free as possible.
The quality of the plastics used inside is disappointing and is one of the biggest gripes on owners' forums. But the facelifted cars should offer a significant improvement, and will feature more soft-touch plastics throughout the cabin.
VW's electric drivetrain has freed up cabin space, so that there's room for four adults (or even five, if they're not too big). Boot space is also good, at 380 litres, or 1,267 litres with the back seats folded.
Prices
We found almost 600 ID.3s for sale, so there's lots of choice – if you don't want a Pro S, that is; we found just six of these.
Visit to our sister site Buyacar to get a great deal on a used Volkswagen ID.3, or to check prices on a specific model head over to our valuation tool.
Running costs
The ID.3 should need significantly less maintenance than an equivalent petrol or diesel hatchback, because brake parts shouldn't need to be renewed as often as with internal-combustion-engined vehicles, and there aren't the various fluids and filters to replace, either.
So while routine maintenance costs may look quite similar to those of a conventionally powered small family hatchback at first glance, a two-year schedule with no mileage limit means that your running costs should be lower than for a comparable petrol or diesel-powered model, especially if you cover a lot of miles each year.
Until an ID.3 is three years old, a standard service costs around £220, but this then drops to £195, including a fresh pollen filter. You will also need to pay around £60 every two years for the brake fluid to be replaced. The ID.3 comes with a three-year/60,000-mile warranty, but the battery pack is guaranteed for eight years or 100,000 miles.
Recalls
The ID.3 has been the subject of just two recalls so far. The first one was issued in November 2021 and also affected some ID.4s built between mid-March and early April 2021. These cars left the factory with a bush missing from the steering system, and the only fix was to replace the steering rack altogether.
A second campaign came in March 2023, and it involved a small number of ID.3s produced between April 2021 and December 2022. These were fitted with front passenger airbags that were not properly secured. The initial solution was to disable the airbags until it had been established whether or not there was a fault. If there was a problem, the remedy was to correctly fit the airbag, so that it would work properly in the event of a collision.
Driver Power owner satisfaction
Surprisingly, the ID.3 has yet to appear in a Driver Power new-car survey, and it wasn't in last year's used-car poll, either. There are no owner reviews on carbuyer.co.uk, but Volkswagen came 14th out of 29 brands in the 2022 used-car survey, and 18th out of 29 in the 2022 Brands survey. Looking at the latter, it was poor infotainment that was the key gripe, but owners liked the overall quality and low running costs.
Looking to sell your current car quickly and for a good price? We've partnered with Motorway to bring you the best offer from its network of UK dealers...