New Volkswagen T-Roc 2017 review
The new VW T-Roc has arrived to take on the growing number of small SUVs. Is it a contender?
Find your Volkswagen T-Roc
Offers from our trusted partners on this car and its predecessors...
Or are you looking to sell your car?
Advertisement
What's not to like about a small, Golf-sized Volkswagen SUV? Well, two things actually: the hard plastics on the dash and the price – with the two intrinsically linked. That aside, the T-Roc is a stylish car that's great to drive, a nice size and with plenty of tech on board. But those plastics are very un-VW-like, while the prices are a bit too Audi like.
As far as safe bets go a small, Golf-sized Volkswagen SUV has to be among the best. In fact, you might well wonder what took them so long.
Volkswagen, of course, has had plenty on its mind recently, but with the SUV bandwagon showing no signs of slowing, there's still plenty of time to jump on. And jump on Volkswagen has with the T-Roc, a car that's also supposed to usher in a new level of emotion among the brand's cars.
• Best crossovers on sale right now
Now your, our and Volkswagen's definition of emotion will probably vary, but in this case it means a small SUV that features some cute design touches like LED daytime running lights that surround what look like lower air intakes beneath the main headlights. They double up as indicators, switching colours between white and amber.
There are also some of the sharpest creases along the flanks and across the bonnet that you'll see (they're hugely difficult to engineer, apparently), and what Volkswagen calls a Bi-Colour option with four different roof colours to mix and match with eleven main body colours. Oh, and you can also choose splashes of colour across the dash and on the seats. For Volkswagen, this is emotion turned up to eleven.
The proportions of the T-Roc are already familiar, with the same wheelbase as Audi's Q2 (T-Roc's in-house rival) but overall length just a smidge longer. To our eyes, the T-Roc is slightly the more attractive of the two – and we haven't said that about a VW and Audi match-up for a while.
Underneath is the ubiquitous MQB platform, opening up the T-Roc to the usual array of engines, safety kit, connectivity and autonomous tech you'll find elsewhere in the group. The T-Roc doesn't lead on any of those scores, but it packages it all up nicely and makes it easy to use.
Also easy to understand are the engine choices: three petrol and two diesel, with 114, 148 and 188bhp options on the petrol side in 1.0, 1.5 and 2.0-litre sized or 114 and 148bhp choices for the 1.6 and two 2.0-litre diesels.
For our first test we've been given the range-topping petrol, which, until the rumoured 300bhp T-Roc R turns up, is as hot as it gets. And it's not bad with 0-62mph gone in a claimed 7.2 seconds. You're better off having the drive mode set to sport to achieve that – the combination of engine, DSG gearbox and 4motion four-wheel drive means acceleration is a little hesitant in normal mode.
Of the available drive modes, there's also eco for obvious reasons, but we'd delve into the individual setting where you can choose sport mode to improved shifts and throttle response, the same to sharpen the steering slightly (not that it's overly slack in comfort, just more, well, comfortable) but leave the suspension in comfort.
The sport setting will leave you wincing slightly over the worst jolts in the road (although our car was on optional 19-inch wheels), but comfort is more pliant, while still keeping you in touch with the state of the surface - it's a nice blend of luxury and control.
Partnership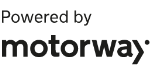 Need to sell your car?
Find your best offer from over 5,000+ dealers. It's that easy.
With its compact proportions, darty performance and nicely judged ride, the T-Roc is a great companion around town. It's easy to judge where the four corners are, visibility is good and all the controls easy to use. It looks good as you catch a reflection in shop windows, too.
Things are pretty quiet on a cruise although our test car suffered a bit of noise as air rushes around the big mirrors and bashes on the side window. That has to be put in context with the silence from pretty much everything else, though.
The T-Roc also does the family stuff pretty much as well as a Golf, if not a touch better with slightly raised seating positions all round. A six foot tall passenger can sit behind a six foot tall driver in comfort, while the boot offering 445 litres (versus 380 litres in a Golf) is a nice square shape with a level loading lip.
Given our experience with the Q2, we'd be intrigued to try the T-Roc with the 114bhp 1.0-litre three-cylinder engine – it might just be the pick of the range (although you can't get it with an auto box) especially when it comes down to price.
The range will start at £20,425 for a 1.0-litre car. Our 2.0-litre Sport model with its healthy smattering of tech on board including an excellent eight-inch touchscreen, digital Active Display in front of the driver, Dynamic Chassis Control with adaptive dampers, plus those upgraded wheels, Beats audio system (recommended for impressive detail and punch) and tech like adaptive cruise and self parking is expected to retail at (take a seat) over £35,000. Ouch.
And here comes an even bigger surprise… Much as the T-Roc is built well, touch the dash or door tops and you'll find a hard plastic that produces a hollow tap when you knock it rather than the expected dull thud from a soft-touch dash. Horror upon horrors; you get better interior quality in a Polo. For a while we thought we'd stepped into a Skoda.
Volkswagen says it's on par with rivals and that people in its customer clinics didn't mind. But when the range could get close to £40,000 with options, we do. Let's hope this isn't the sign of things to come from Volkswagen.
At the lower end of the price range, that quality issue won't matter quite so much, but a Peugeot 2008 interior (and arguably exterior) is much nicer – as are others. For many, though, the idea of a small, sexy SUV from Volkswagen will be enough for them to sign on the dotted line and we wouldn't blame them one bit.