New Volvo XC40 T3 2018 review
The Volvo XC40 is one of our favourite SUVs, but this entry-level petrol version doesn't get the best out of it
Find your Volvo XC40
Offers from our trusted partners on this car and its predecessors...
Or are you looking to sell your car?
Advertisement
The XC40 is a brilliant SUV - funky on the outside, beautifully luxurious on the inside, and comfortable and relaxing to drive. However, this 1.5-litre petrol engine and manual gearbox mean the T3 is the weakest link in the range. This three-cylinder unit will eventually form the basis of a plug-in hybrid powertrain, and based on this encounter, an extra wallop of torque from a punchy electric motor is just what it needs.
The Volvo XC40 is one of our favourite SUVs. Indeed, it scooped our Best Small Premium SUV gong at the 2018 Auto Express New Car Awards earlier this month. But will the T3 petrol – the latest engine to join the range – still be a class leader?
The T3 is the entry point to the XC40 range, being the smallest and most affordable engine on offer. Prices start from £27,610 in Momentum trim, which makes it £1,400 cheaper than the entry-level diesel.
• Best crossovers and small SUVs
Standard kit includes 18-inch alloy wheels, LED headlights, and a set of 12.3-inch digital dials. This Momentum Pro model adds bending headlights, folding door mirrors, a heated windscreen and an electric driver's seat.
Onto the engine itself. It's 1.5-litre, three-cylinder, direct injection turbocharged petrol unit making 154bhp, and is offered only with front-wheel drive and a six-speed manual gearbox. It'll be paired with a plug-in hybrid eventually, but for now it works alone.
Although it's the first time Volvo has produced a three-cylinder engine, it's not completely unfamiliar: it's closely related to the brand's 2.0-litre four-pot unit - a modular configuration means that, in effect, it's three-quarters of the existing engine.
While engineering the T3 won't have been anywhere near as straightforward as simply lopping off a cylinder, when you fire it up for the first time it sounds like that's all that has happened. The rough, rattly noise at idle sounds unpleasant – to the point where you might mistake it for a diesel.
Fortunately, refinement improves considerably on the move. There's maybe a little more whooshing and hissing from the turbo than you might expect, but the engine itself sounds smooth all the way to the red line, and there's very little vibration through the pedals or steering wheel.
But from here, the engine begins to fall apart. Performance is fine if you're willing to rev it out, but off-boost there's almost no power at all. If you accelerate on a motorway from around 65mph in fifth or sixth, nothing really happens. Blame such long gearing - 2,000rpm at 70mph is good for refinement, but you'll need to shift down at least two gears to make any sort of progress at all.
The problem is that, long gearing or not, fuel economy is poor. In a mix of urban, motorway and A-road driving, we calculated an average of just 29.3mpg. Sit at a constant 70mph, and you'll be lucky to top 37mpg.
But is the gearbox any better? Well it's reasonably precise, but a slightly notchy, springy action means that plenty of alternatives are more pleasant. The square gear knob isn't nice to hold and, considering the manual V60 uses a rounder design, seems like an odd choice.
Partnership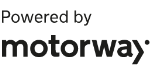 Need to sell your car?
Find your best offer from over 5,000+ dealers. It's that easy.
The one plus to this engine is weight. Compared to a four-wheel drive, diesel XC40 auto, the T3 weighs almost 150kg less. The lack of mass over the nose makes it feel noticeably more darty than the heftier models in the range. The soft damping and light steering means that it's never truly fun to drive though. For an entertaining small SUV, you're better off in a BMW X1.
Spend an extra £1,500 on the Intellisafe Pro pack, and the XC40 comes equipped with Volvo's semi-autonomous Pilot Assist system. It's one of the very best set-ups of its type on the market, and its ability to steer between lanes autonomously for short periods makes it an incredibly relaxing companion for motorway driving. At least until you have to shift down a gear again.
But the driving enjoyment should only be a small consideration for a car like this, and elsewhere, the T3 remains the same brilliant XC40 that we're familiar with. The funky, chunky exterior remains - even is this penguin-spec colour scheme isn't perhaps the most flattering combination. Inside it's even more attractive: the dashboard layout is clean, well-screwed together, and offers a breath of fresh air against the dowdy German alternatives in this class.
The nine-inch touchscreen infotainment system looks great, and on the whole works smoothly. An extra £300 for smartphone integration seems a bit stingy though, and the portrait-style touchscreen doesn't lend itself well to displaying the landscape-oriented Android Auto and Apple CarPlay - their displays are forced into a very small area which makes them quite fiddly to use.