Volvo XC40 Recharge Plus: long-term test review
Final report: making this EV even more practical is as easy as riding a bike
Find your Volvo XC40
Offers from our trusted partners on this car and its predecessors...
Or are you looking to sell your car?
Advertisement
Verdict
Our Volvo XC40 Recharge is the perfect example of how long-term tests can uncover an appreciation otherwise not possible over a shorter period of time. We've gelled with the small SUV over the past six months and come away completely convinced by what an easy car it is to live with – earning it an extra half-star in the process. The updated version due soon will be better still.
Mileage: 4,761
Efficiency: 3.1 miles/kWh
I have a young daughter, so practicality is important to me. While I no longer need to take a pushchair everywhere, a night away inevitably requires several changes of outfit, a basket of books and countless cuddly toys. Her car seat isn't exactly compact, either.
So when I unwittingly signed up to cycle the annual RideLondon-Essex 100 at the end of May with some colleagues and friends at Ford, I knew I needed to come up with a way of transporting my bike that wouldn't impinge on our Volvo's versatile load space.
This isn't to sell the SUV short; given its size, the Volvo is surprisingly spacious. The boot is a good shape, too – I squeezed a tumble dryer in there a few months back – and there's room under the floor for things like wellies and wet clothes. The handy storage spot under the bonnet has been used almost exclusively for the charging cables. But since having a tethered wallbox installed at home, I've barely opened it.
Regardless, even with the larger part of the 60:40 split-fold rear seats collapsed, it isn't possible to fit my road bike in the back without removing the wheels. So, after much deliberation, I decided I had to load up Volvo's online accessories brochure and assess my options from there.
Options indeed; the list of approved aftermarket extras is lengthy. There are snow socks, charging cables and mudflaps – even roof spoilers and side steps. But I made a beeline for the roof racks; having already installed one on my wife's SEAT Leon, I had greater confidence in this set- up than a carrier strapped to the bootlid.
So I ticked the boxes for the Load Carrier Roof Rails (£230) and Roof Mounted Cycle Pack (£300), while also throwing in the Protection Pack (£200) with rubber mats for the cabin and the boot. The final thing I added was Volvo's Key Tag (£75), which would allow me to leave the main fob in the car while riding, then I could simply stash the lightweight and waterproof tag in my pocket without fear of it getting damaged.
A few weeks later, with all the parts installed, I was able to start training. By bringing the family along for the ride (metaphorically, of course) I was able to take in scenic routes all over the country – from Hampshire to Dartmoor in Devon – while they too enjoyed the great outdoors.
One thing I noticed was how neatly integrated all the accessories appeared. The mats fitted perfectly and on more than one occasion kept mud, dust and other spillages off the carpets. The bike rack felt solid, too, removing any worry about things wobbling loose once I'd lifted on my trusty steed.
Partnership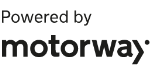 Need to sell your car?
Find your best offer from over 5,000+ dealers. It's that easy.
Mind you, hoiking anything onto the top of any SUV is a challenge. Although opening the doors on the XC40 and using the sills as steps helped, I can only imagine how tricky it would be to do the same on an XC90.
Another reason for fitting a roof-mounted rack was to investigate its effect on efficiency. In this respect, the Volvo has always been at its best around town, where drag is less of an issue and the excellent regenerative braking system can do its work. But at motorway speeds, I'd seen the miles per kilowatt-hour figure tumble. Of course, this was worsened with a bike up top – my usual average of 3.1mi/kWh fell to about 2.6 with the rack fully laden.
The Volvo is much noisier like this, too. The XC40 Recharge is a quiet car, but as you might expect, the less favourable aero disrupts refinement quite considerably. The car's plush ride is unaffected, however.
Overall, the SUV is a car that has grown on me considerably. It felt a bit like a jack of all trades when it turned up late last year, but its space, comfort and general usability have won me over. Its absolute unfaltering build quality – our XC40 still feels as tight as a drum after nearly 5,000 miles – is an undisputed plus point, too.
Taking things as they come, I've almost always arrived at my destination satisfied by the way this car drives. It's nowhere near as sharp or sporty as my old BMW iX3, but I love how you can just get in the Volvo and go. 
I wish I didn't have to fumble through the infotainment menus to adjust the regen, but once you've done it a few times, the process is easy enough. I also enjoy how well the XC40 coasts with everything switched off – almost as if the car can maintain its trajectory at a steady speed, given a smooth and straight-enough piece of road.
An updated version of the Volvo is on sale now, and tweaks to the layout, battery and subsequent efficiency will make it easier and more enjoyable to live with. If you've placed an order – or are considering doing so – I doubt you'll be disappointed.
Volvo XC40 Recharge: third report
Mileage: 3,918
Efficiency: 3.1 miles/kWh
The keys for our Sage Green XC40 Recharge landed on my desk at around the same time Volvo first revealed its forthcoming flagship: the £100k EX90 SUV. While I wasn't able to attend the original European unveil event late last year, I've been champing at the bit to have a good prod and poke around it ever since.
So when Volvo invited us to drive the updated C40 and XC40 near the company's Gothenburg base in Sweden last month, I couldn't help but ask if they might have a sole EX90 lingering in a studio somewhere for a quick walkaround – to see how it compared with my own car.
As luck would have it, 50 per cent of the world's EX90 show cars (yes, there are currently only two, valued at more than £1m each) were indeed being kept at brand HQ, and senior design manager Orjan Sterner was only too pleased to show me around.
First things first, the EX90 belies its size; at 5,037mm long and 1,964mm wide, it's a full 612mm longer and 91mm wider than the XC40 – larger, even, than the existing XC90. And yet it doesn't seem so.
Sterner asked his team "What does the face of electric look like?" The result is plenty of clever surfacing, flush pillars, and a blanked front end that gives the EX90 a less threatening look than some big SUVs.
But it's still recognisable as a Volvo. The Thor's Hammer lights, first seen on the XC90 almost a decade ago and fitted to our car, have evolved. The design hides the dipped beam, which is only revealed when required. The XC40 is among the cleanest-looking small SUVs on sale, but the EX90 brings the same core design cues bang up to date.
And yet it's inside where the EX90 really moves the game on. One of my biggest bugbears with our XC40 is the small infotainment screen. The software that powers it is slick, but the nine-inch display looks minute alongside the landscape screen in the Tesla Model Y, or against the curved panel in BMW's latest iX1.
No such issue in the EX90. Measuring 14.5 inches, the screen not only offers more space, but more modern tech, too. Running Snapdragon computing power and Unreal Engine 5 graphics, it's one of the slickest systems we've seen. The prototype's set-up was just a dummy controlled via an iPad on Sterner's lap, but it looked smart.
All of this technology isn't just for show. Senior business lead Martin Wahlstedt told me the EX90 will have the "highest level of active safety that we have ever had at Volvo. This car is the safest Volvo yet".
The EX90 feels plush, sure – even as a prototype. But it will cost you. Twin Motor launch models start from £96,255, or an eye-watering £1,295 per month on the maker's Care By Volvo subscription plan. An XC40 like ours, for context, is half that price.
But if you can stomach and/or afford the EX90's initial cost, you'll bag yourself a car capable of 363 miles on a charge, plus rapid 250kW charging that's good for a 10-80 per cent top-up in around 30 minutes. While our car's efficiency is improving with the mild weather, we're yet to see more than 220 miles between stops – versus a WLTP maximum of 262 miles in ideal conditions.
That improved range has made the XC40 more usable in recent months, although I'm still adopting an ABC (Always Be Charging) philosophy – topping up little and often, as and when I can. It makes living with the car a lot less stressful – and actually, given the excellent refinement and comfortable ride, 'stress' is not a word I'd use to describe it.
This exercise was not designed to cast shade on our XC40, nor the updated cars we drove last week, but instead to show the rate of progress and where Volvo wants to take the brand. If the baby SUV due this year, dubbed EX30, gets even a sprinkling of the flagship's magic, it's going to be very special.
Volvo XC40 Recharge: second report
Winter highlights good and bad points of electric SUV
Mileage: 2,325
Efficiency: 2.9 miles/kWh
Earlier this year, the Society of Motor Manufacturers and Traders (SMMT) released figures that showed a whopping 25.7 per cent of new cars sold in 2022 were grey. And a total of 68.6 per cent were monochromatic: grey, black, white or silver.
Uncommon colours like orange and turquoise have seen a small resurgence, although they still only account for a tiny fraction of sales. Any superstitions around green being unlucky seem dead and buried, however; the seventh most popular colour grew 74.2 per cent year-on-year.
I think I know why. You see, our Volvo XC40 Recharge was delivered in November, just before an extreme cold snap that had gritting lorries working overtime. Yet with family all over the country, I (along with my wife and daughter) racked up the best part of 1,200 miles in a few weeks over Christmas – only noticing when we returned home that the car looked almost as good as new.
But studying the cars parked on my street – a sea of grey, black, white and silver SUVs, no less – it seemed the XC40 was one of only a handful not caked in festive filth. Some were so dirty you could barely make out the registration plates, while others looked like they'd been subjected to one of Land Rover's challenging off-road routes at Eastnor Castle.
I put the Volvo's cleanliness down to one thing: its Sage Green paint. An £850 extra at the point of order, it's now a no-cost option. It looks stunning – not least because it isn't grey, black, white or silver, but also because it does an incredible job of hiding the grime from hundreds of hard winter miles. 
The main image you see here was taken before I had the car cleaned, and the only telltale sign that our Volvo had been from London to Worcester, Hampshire and Devon was the lightly tainted plastic around the wheelarches and along the sills. Even as I write this, the pressure washer remains resolutely tucked up in the garden shed. 
One thing I have been using with increasing regularity, however, is the public charging network. The Volvo's efficiency has tumbled in the winter, and only on a few occasions have I seen more than three miles per kilowatt-hour. That means a real-world range of just 200 miles – plenty for most of my journeys, but the longer ones require a quick 'volt-and-bolt' to reach my destination. Thankfully, I've had no issues plugging in; every charger has worked faultlessly.
I can't question the car's long-distance ability, however. On the 19-inch wheels of our Recharge Plus model, the ride is good, and there is very little noise at 70mph. The seats are super-comfortable, too, and the three-stage bum-warmers (and heated steering wheel) sometimes feel hot enough to fry an egg.
Volvo's tech offering has impressed as well, though I'd love to see it on a larger screen. The XC40's nine-inch unit looks small set into the dashboard, but the software is bang up-to-date. I'm an Apple CarPlay evangelist, but even I have appreciated the boons of our Volvo's Android-powered set-up; running Google Maps allows you to input a destination and see how much charge you'll have left when you arrive. If it thinks you'll be running low by the time you get there, it suggests stops en route.
But a few frustrations remain. I mentioned the lack of rain-sensing wipers in my first report, and that's only become more annoying over the last couple of months. I seem to be constantly adjusting the speed or regularity of the wipers; something my last few fleet cars have done automatically. Seems a minor gripe, but with a busy work and family life, things like this can make a huge difference.
I also resent the fact you can't adjust the regenerative braking system on the fly. The Volvo has a super-intuitive one-pedal set-up, but you need to delve into the infotainment menu to turn it on or off. Once you know where this is, it's a fairly straightforward process, but most EVs have a button or switch to allow you to perform this function without taking your eyes off the road. Some even give you a sliding strength scale, operated via paddles on the steering wheel.
In general, however, it's easy to see why the Volvo XC40 is so popular. It's comfortable, easy to drive and practical, and it still looks great almost five years after it launched. Doubly so (I think) in slime-disguising Sage Green.
Volvo XC40 Recharge: first report
After a long wait, the hi-tech Volvo XC40 Recharge electric SUV joins our test fleet
Mileage: 1,712
Efficiency: 2.9 miles/kWh
It seems electric SUVs are everywhere these days – or at least, they are in my part of suburban southwest London. Every corner I turn, I'm confronted by the gentle hum of a battery-electric 4x4, or a green-plated crossover ferrying families from one end of the High Street to the other.
So it should come as no surprise that even before I was asked to return the keys to my old electric SUV, a BMW iX3, I found myself immediately eyeing up a similarly practical EV alternative. For the next six months or so, I'll be running this Volvo XC40 Recharge Plus.
As is often the case at the moment, lead times on cars like these are lengthy. We placed the order for our XC40 way back in March 2022, and it only arrived at Endeavour Volvo in Chiswick late last year. We waited for it so long, in fact, that some fundamental changes have subsequently been made to the Volvo's spec sheet.
We opted for the less powerful single-motor XC40, whose 69kWh battery feeds a 228bhp motor on the front axle. However, Volvo has since confirmed the entry-level XC40 will switch to a more powerful rear-mounted layout to improve efficiency. Production of these versions starts later in 2023, but order the most basic XC40 now and that's the car you'll get.
This, Endeavour's general sales manager Hanan Gendi tells me, will bump the Volvo's range from 262 miles (in our car) to an official maximum of 286 miles depending on wheel size and specification. The dual-motor versions of the XC40 also get faster 200kW charging, although single-motor models like ours are unaffected.
That doesn't bother me too much. Our car's 150kW peak charging speed is quicker than most – including rivals like the Ford Mustang Mach-E, Volkswagen ID.4 and even the Jaguar I-Pace. In fact, aside from those based on an 800-volt architecture – such as the Hyundai Ioniq 5 and Kia EV6 – little comes close for time-saving top-ups. So long as you can find a quick enough public charger, you'll not be left waiting for too long; a 10-80 per cent charge is achievable in just 27 minutes.
Another tweak to the kit list, Hanan tells us, is that Volvo's entire paint palette is now selectable free of charge  – so the £850 Sage Green colour on our car becomes a no-cost option. You'll still have to pay extra for the suede seat trim, but apart from a slightly different 19-inch wheel design, everything else remains as it was.
That means, in Plus spec, you get a nine-inch portrait touchscreen running the latest Google infotainment software, as well as a 12.3-inch driver information display. There is also standard wireless phone charging, heated seats front and rear, a heated steering wheel and keyless entry and start. I particularly like the get-in-and-go functionality of Volvo's set-up – just sit down, select your gear, and you're off.
You also get automatic LED lights, but one thing I've very much missed during the recent wet weather is a set of rain-sensing wipers. Seems it's one of those things you don't notice until it's gone. The same goes for forward-facing parking cameras – conspicuous here by their absence. Given that I have to park on the street day in, day out, I guess I use this kind of kit more often than I'd realised.
Otherwise though, the XC40 is as smooth, quiet, and Volvo-like as you might expect. Hanan used to work for a German rival at a dealership nearby, and as much as she loved that brand's racier reputation, she too is coming round to the Swedish maker's more relaxed and safety-conscious image.
The XC40 is quick enough for daily use, though I'll admit to rarely driving with any gusto; the shorter range versus my old iX3 and colder temperatures mean I've been attempting to conserve as much energy as possible of late.
In terms of space and versatility – often a Volvo strong point – I've found that while the XC40 isn't as big as the BMW, some useful underfloor storage, plus a decent space under the bonnet, means that I've not yet wished for a bigger boot. However, having a fixed parcel shelf rather than a retractable one isn't the most practical solution; I've had to leave it at home on a few occasions.
But my biggest bugbear thus far is that in order to set up the Volvo Cars smartphone app, you need both of the car's keyfobs. Because my XC40 was delivered with just one – and the second is currently lost in transit somewhere – I'm unable to access any of the car's remote functions or monitor things like charge status. As with the parking cameras and those automatic wipers, you always want what you can't have.
| | |
| --- | --- |
| Model: | Volvo XC40 Recharge Plus |
| On fleet since: | November 2022 |
| Price new: | £51,750 |
| Engine: | 1x e-motor/69kWh battery, 228bhp |
| CO2/tax: | 0g/km/£0 |
| Options: | Connect textile/microtech upholstery (£925), Premium metallic paint (£850) |
| Insurance*: | Group: 36 Quote: £1,110 |
| Mileage: | 4,761 |
| Efficiency | 23.1 miles/kWh |
| Any problems? | None so far |
*Insurance quote from AA (0800 107 0680) for a 42-year-old in Banbury, Oxon, with three points.