BMW iX3 M Sport Pro: long-term test review
Final report: It's not cheap, but what we got for free sealed the deal
Find your BMW iX3
Offers from our trusted partners on this car and its predecessors...
Or are you looking to sell your car?
Advertisement
Verdict
To our eyes, the BMW iX3 is a car you're likely to buy with your head rather than your heart. But you'd be a fool to dismiss it. It surprised us with its usability, efficiency and practicality, while also being quiet, comfortable and good to drive. It's certainly not cheap, but drive it the right way and you could quickly recoup some of that substantial initial hit on electricity costs alone.
Mileage: 6,845
Efficiency: 3.41 miles/kWh
We're all looking for ways to save money at the moment, whether that's switching off unused appliances around the house, changing the way we shop, or walking to work more often. As the saying goes: look after the pennies and the pounds will take care of themselves.
I appreciate there's a certain irony to what I'm saying, given that I'm writing about a £60k+ electric SUV that even on a three-year BMW Finance PCP plan costs the best part of £1,000 per month. But hear me out. 
While delving deep into the BMW iX3's infotainment sub-menus, I recently noticed a small blue box that showed how much energy had been returned to the battery via the excellent regenerative brakes. The figure, after almost 6,000 miles, was far higher than I'd expected: 442.8kWh.
That, quite understandably, might not mean much to you. It didn't mean all that much to me until I'd done the sums. But 442.8kWh, divided by the iX3's usable battery capacity (74kWh), is 5.98. In short, I've generated the equivalent of almost six full charges, for free – all when slowing down.
Okay, I know it's not quite as simple as that. But had it not been for BMW's fantastically adaptive and intuitive-to-use recuperation system, all of that useful energy would have been wasted. I'd be staring down the barrel of a much more expensive electricity bill, that's for sure.
You may think technology like this is a bit of a gimmick, but I'm absolutely convinced it's the reason I've managed such impressive efficiency over the time I've had the car; 3.4mi/kWh is a number not to be sniffed at in a mid-size family SUV like this. 
However, I must admit that because the iX3 was returned to BMW late last year, it didn't have to withstand the super-cold snap we had just before Christmas. I suspect that such arctic temperatures would have had a detrimental effect on my final figures.
The BMW is a car I've really enjoyed running, actually. Try as we might, we just don't gel with some of our fleet cars. But while the BMW iX3 has few stand-out features – it doesn't look as bold as the brand's flagship iX, for example, nor does it have the 300-plus-mile range of the forthcoming Mercedes EQE SUV – there's lots to be said for the way it simply blended into the rigours of family life.
It's been a comfortable, practical and quick car. It's got a real-world range of 240 miles (versus the official 282-mile maximum), and when the battery runs low, it's quick to charge, too. Remarkably, I even saw the iX3 hit its peak charging speed of 150kW at the excellent Shell Recharge hub in Fulham back in the summer.
If it were my money, I'd seriously consider picking the slightly cheaper iX3 M Sport rather than this Pro edition, although both make the polarising iX xDrive40 (almost £10k more, like-for-like) look a bit frivolous. 
Partnership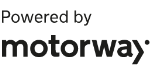 Need to sell your car?
Find your best offer from over 5,000+ dealers. It's that easy.
The entry-level iX3 still comes with three-zone climate control, 19-inch wheels and a panoramic roof; I don't think I'd miss our car's Harman Kardon stereo, head-up display or larger alloys too much.
BMW iX3 M Sport Pro: second report
We fall for the relatively old-school charm of our electric SUV
Mileage: 6,507
Efficiency: 3.4 miles/kWh
As a populace, we're averse to change. We like things the way they are, and often believe that upsetting the status quo can have disastrous consequences. As the old adage goes: if it ain't broke, don't fix it.
Nowhere is this quite as evident as it is with fast-changing technology. How many times have you bought a new phone, or updated your computer's OS, only to find it less intuitive and more confusing than before? It can be infuriating.
But if there was one constant in the car world, it was the simplicity of BMW's iDrive infotainment systems. Dating back to 2001, the click wheel-controlled menus and logical user interface have been among the best in the business for over two decades. And yet apparently, the 'if it ain't broke, don't fix it' mantra doesn't apply here; every brand-new BMW for the foreseeable future will get an iteration of iDrive 8. 
Little did I know, I'm one of those people who doesn't much like change. It pleases me no end, therefore, that the iX3 I've been running for the past few months is one of the very last cars to feature the company's old-style infotainment set-up. Instead of the sleek-looking single curved display you'll find in the BMW i4, iX, and even the updated 3 Series, my car comes with two separate displays, plus tactile buttons for the climate control and other main functions.
The layout is bright and easy to operate. The graphics – to my eyes – are sharp, and there's very little I think my car is lacking in the way of functionality. It's even got wireless phone connectivity, which despite an occasional issue with my iPhone's battery overheating, has been a boon.
You see, I've driven both the i4 and the iX, as well as BMW's new 7 Series – all of which feature the newer iDrive 8. And while I'm sure it'd be fine if you stuck at it, the set-up doesn't offer that jump-in-and-go sense of satisfaction you find in almost every new BMW since the early 2000s.
But that got me thinking; if we never embraced change, would we all still be using an abacus to tot up our monthly bills, or wood-burning stoves to heat our hot water? Would we be travelling to work on steam-powered trains, or tapping up stories like this on a typewriter?
What about BMW's recent design language? It may be polarising within my circles – friends, family and colleagues – but it doesn't seem to be putting off the people who are actually buying these cars. It's something my iX3 is once again immune from, but I'm seeing plenty of modern BMWs on the road. Whether that's the pig-nosed i7 or the beaver-toothed 4 Series, they're certainly more distinctive than any of Mercedes or Audi's recent efforts.
Ultimately, I expect there were plenty of people who questioned why we needed screens at all when iDrive launched all those years ago, in the same way that some may lament the more recent demise of the diesel engine. Perhaps in 10 years I'll wonder how I ever managed without a curved display, 64- colour ambient lighting, or digital mirrors.
Yet right now, the iX3 is a really easy car to live with. The mild autumn weather means I'm still seeing 230-240 miles on a charge, and being able to toggle the strength of the regenerative braking using only the gearlever is genius, too – it means I can use the more aggressive setting in traffic, and easily switch it off when the road clears ahead.
I've had a couple of back-road drives where I've genuinely enjoyed driving the iX3 as well. It really is more agile than a car of this style and size has any right to be, at the same time as managing to be a quiet and comfortable companion on the motorway. Even on 20-inch wheels.
So although I'm sure I'll miss the simplicity of the iX3's relatively old-style infotainment set-up and the car's subtle good looks when they're gone, I hereby promise to embrace change and look at how the bigger picture may benefit the many, not the few. In the meantime, I'll return my daughter's abacus to her toy box.
BMW iX3 M Sport Pro: first report
Our car, complete with its Hans Zimmer soundtrack, is striking all the right notes
Mileage: 5,039
Efficiency: 3.4 miles/kWh
Have you ever taken a moment to consider all the beeps and bongs your car makes as you start it up and drive along? Many of these are designed to blend into the background; Volvo's very proud of its indicator sound that's modelled on the sound of a snapping twig, for example.
Others are more noticeable – as you'll know if you've ever had an autonomous emergency braking (AEB) system unduly activate when it senses an approaching obstacle you had every intention of avoiding. These noises are created and tuned specifically for their planned use.
But BMW is taking things to the next level. Not content with a generic sound library, the designers and engineers at the Munich brand's HQ have enlisted the help of German film score composer and music producer Hans Zimmer to come up with a series of sounds that will quite literally set the tone in its electric cars for years to come.
The maker calls it BMW IconicSounds Electric, and its first application can be found in our BMW iX3. It's not a dedicated playlist on the car's internal hard drive, or a free subscription to a movie streaming service; Zimmer's task was to come up with the welcome sound that plays every time you turn the car on.
And guess what? Knowing that the man who created it is also responsible for the soundtracks for hits such as The Lion King, Gladiator, and The Pirates of the Caribbean definitely gives me a sense of superiority when I pull out of the local supermarket car park. One of the BMW team's big targets when commissioning the unusual but interesting project, I've no doubt...
The iX3 is merely the start of a long collaboration between the German brand and Zimmer, however, and the partnership has already evolved. The car maker's flagship iX features a "specially composed drive sound" – almost mimicking an engine or exhaust, and providing what BMW calls "authentic feedback in response to accelerator movements and speed".
I've tried it, and I think it's pretty effective. It's subtle, but adds an extra dimension to the driving experience, and one that is otherwise lost – especially in such a refined, luxurious and capable electric SUV.
But while the iX is clearly a step ahead of the iX3 when it comes to luxury and technology, I've not been left wanting in either area since the BMW arrived in May. In fact, as I've piled on the miles, the iX3 has been impressing with its versatility and comfort.
It's proving surprisingly efficient, too. Granted, the warmer weather works wonders for electric range, but I thought the BMW's battery would take a hammering in the heat, what with the extra energy needed to keep the cabin cool and at a constant temperature. Yet by making good use of the iX3's EcoPro drive mode and the strong, intuitive regenerative braking set-up, I'm regularly seeing more than 250 miles from a charge – even coming close to the quoted 286-mile maximum on the odd occasion.
I've few complaints about the spec, either. Being the range-topping M Sport Pro, this iX3 comes with everything from twin screens on the dash to 20-inch alloy wheels and a panoramic roof. The only option fitted to my car is a towbar – something, having just complimented the impressive efficiency, I don't intend to make great use of. I dread to think what effect hitching up a trailer might have on the car's predicted range.
The iX3 continues to swallow everything my family needs to carry with a toddler in tow, although I wish it was easier to store the two charging cables under the boot floor. In fact, some storage under the bonnet would be appreciated, too, even if it were only a small tray. I think too many EVs fail to make use of this otherwise wasted space.
| | |
| --- | --- |
| Model: | BMW iX3 M Sport Pro |
| On fleet since: | May 2022 |
| Price new: | £65,865 |
| Powertrain: | 80kWh battery/1x e-motor, 282bhp |
| CO2/tax: | 0g/km/£0 |
| Options: | Towbar (£850)  |
| Insurance*: | Group: 44/Quote: £873 |
| Mileage: | 6,845 |
| Efficiency: | 3.41 miles/kWh |
| Any problems? | None so far |
*Insurance quote from AA (0800 107 0680) for a 42-year-old in Banbury, Oxon, with three points.