Winter car kit: top 10 safety products
There's all sorts of kit you should keep in your car when driving in winter – here are the essentials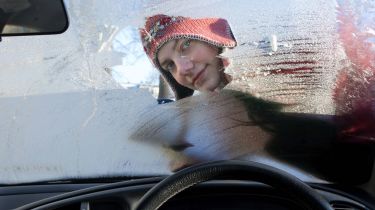 Winter is a tough time for your car - it gets exposed to rain, sleet, snow and cold temperatures, meaning problems can occur if you don't take care of it. To make it through to next spring most of us will need to use winter car kit like screenwash, de-icer or a torch, so we've put together this useful list of products that can keep you safe in your car this winter.
Remember that for safe driving, you need the right rubber on your wheels. Read our full winter tyres test 2013 to find out which are the best winter tyres to buy this year.
1. Screenwash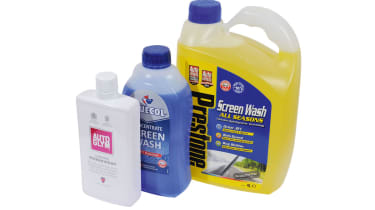 Rain, sleet, snow and traffic grime are a big problem for your windscreen in winter, and require a different type of screenwash to the one used to shift summer bugs. Most products are sold in concentrated form, but Prestone's ready-to-use formula comes in a four-litre bottle (£4.99, Prestone) and works down to minus 10 degrees Celsius. Autoglym's Ultimate Screenwash (£3.25 for 500ml, Autoglym) can be diluted, or used neat to remain effective at minus 45 degrees Celsius.
2. Anti-freeze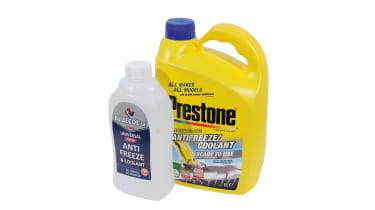 Engines need coolant all year round, but in winter the products' anti-freeze properties are most important. So it's worth checking the concentration – look in your handbook for the required dilution. Anti-freeze is sold as a concentrate or ready to use. Prestone's ready-to-use formula comes in one and four-litre sizes (£5.99 or £14.99, Prestone), while the Bluecol range works down to minus 36 degrees Celsius (£5.79 for one litre; £9.99 for two, Bluecol).
3. De-icer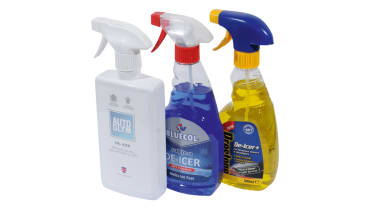 It's essential to clear all windows of ice before driving, and the quickest way to do this is with a de-icer. Products from Prestone and Bluecol work down to minus 36 degrees Celsius (£2.99), while Autoglym's copes with minus 50 degrees Celsius. If you don't want to use a spray, Halfords' Ice Scraper has an integrated waterproof mitt (£4.99, Halfords) to keep your hands warm while scraping.
4. Snow brushes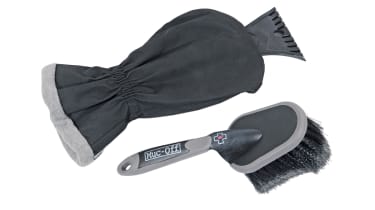 As well as using a de-icer, you should clear snow from the roof of your car before you drive. If you have to stop suddenly, it could slip down over the windscreen and obscure your view, so invest in a decent brush. Muc-Off says its soft washing brush will do a good job (£9, Muc-Off), while Halfords sells a telescopic Snow Broom (£9.99, Halfords).
5. Battery charger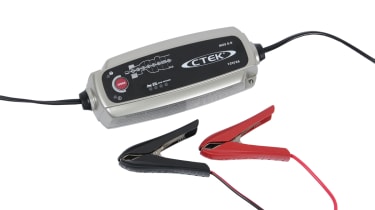 During winter, it's all too easy to leave your lights on overnight and drain your battery. Keep jump leads in your car and you can restart with the help of another driver. Or invest in the latest CTEK mXS 5.0 charger (£79.99, CTEK) charger. Not only will it revive the battery quickly, it also features a recondition mode to make sure the battery is in top condition. 
6. Sunglasses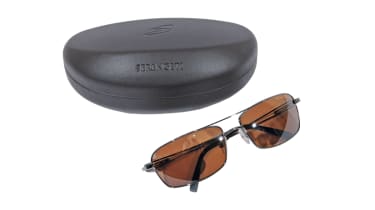 Just because it's winter doesn't mean you should leave your sunglasses at home. Carry them in your car, and you'll ensure the low winter sun doesn't dazzle you. Polarised lenses sharpen detail and reduce glare, and Serengeti's Polar PhDs instantly adjust the tint to compensate for changing light. The Driver's collection (from £194, Serengeti) has Ultra-Light glass lenses, which are 20 per cent thinner and lighter than before, too.
7. Warm clothes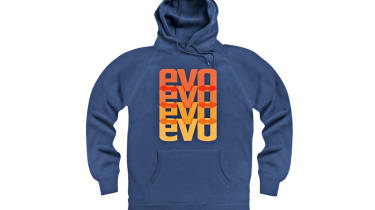 It sounds obvious, but regardless of the journey you're making, you should always have warm clothes and waterproof boots in case you have to get out. Layering is key - the more layers of clothes you can put on, the warmer you'll feel. You can still look stylish, too - our sister magazine, evo, has a range of T-shirts and hoodies (starting at £16.99, evo store).
8. Torch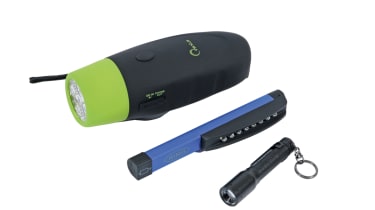 A torch is vital if you're stranded in the dark. The LED Lenser P3 AFS P (£34.95, Ledco) is super-bright and goes on your keyring, so you always have it with you. And our favourite torch - the Ring RIL50 can also be used for roadside repairs as it offers a broad light (£4.99, Ring). The Ventus Eco Pro is our favourite wind-up torch. It costs £24.99 (Ventus), but you can get a head torch accessory worth £14.99 bundled in for free if you use the code 'auto' when buying online.
9. Emergency car kit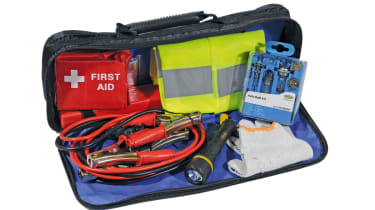 If you're stranded, an emergency kit can help you get going again or keep warm until help arrives. Ring's RCT2 (£29.99, Ring) includes jump leads, a first-aid kit, a hi-vis vest, a warning triangle and a foil blanket. The Highways Agency also recommends that you take food and a warm drink in case you get stuck in the car for longer than anticipated.
10. Shovel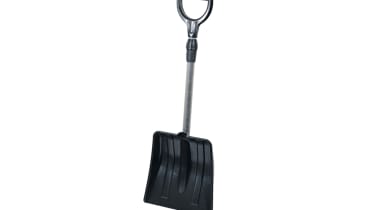 Another piece of kit recommended by the Highways Agency is a decent shovel. Not only can you use it to clear your drive before setting off, but you can dig yourself out of a snow drift. The Halfords Patrol Snow Shovel (£14.99, Halfords) is telescopic, and at 90cm long, easily stored.
All prices quoted here are RRPs from the manufacturers.