Used Alfa Romeo 4C (Mk1, 2014-2019) review
A full used review on the Alfa Romeo 4C that was on sale from 2014 to 2019
Verdict
The 4C is a fabulous-looking car, although a few subtle tweaks are needed to significantly improve its dynamic ability, especially where early models are concerned. It was never a bargain, but has proved to be one of those rare cars that became an instant classic as soon as it was revealed. It was always going to be a low-volume halo model, and sure enough, since the last 4C was sold in 2019, values have started to creep up. Most owners will admit that their cars are best suited to only occasional use, just from a comfort and practicality point of view. But the 4C is a car that will take track use in its stride, and it's also inherently strong. There is plenty to like about these sensational-looking machines, but if you're tempted, be sure to invest in a professional inspection to make sure you buy a good one.
Alfa Romeo's history spans more than  a century, and during that time it has built a sporting reputation, despite the fact that it hasn't actually made that many dedicated sports cars. The vehicles which established its credentials have largely been hatchbacks, saloons or estates with a sporting edge.
What you previously couldn't find in Alfa's back catalogue was a mass-produced mid-engined sports car, a situation rectified by the arrival of the 4C in 2013.
Tipping the scales at just over 900kg, the 4C is fast, agile and frugal, despite packing a mere 1,742cc four-cylinder engine. Now, three years after 4C production ended, it's already a bona-fide classic.
Model covered
Alfa Romeo 4C (2014-2019) - Stunning looks mark mid-engined sports car out, while aftermarket tweaks boost car's handling.
History
The 4C concept was shown in 2011, while deliveries of the production car began in 2014. The first 1,000 4Cs were Launch Editions, with 400 allocated for Europe, Africa and the Middle East, 500 for North America and 100 for everywhere else. In summer 2015, the 4C Spider arrived with faired-in xenon lights (from then optional on the coupé), an upgraded hi-fi and an optional transmission air intake for improved cooling, designed for track days.
 At the same time, the coupé was updated with revised front dampers and strengthened panels on either side of the engine bay. In 2016 the £67,505 50th Anniversary Spider went on sale, limited to 50 examples. Offered in red, yellow or white and with no mechanical upgrades, there was a carbon-fibre surround for the instruments, 10-spoke 19-inch alloy wheels and a numbered plaque on the dash.
Which one should I buy?
Your budget will possibly dictate which 4C you buy; it's not as though there's a large number of them for sale. There's no reason to favour the coupé over the Spider, and all 4Cs are essentially the same mechanically. Standard equipment was focused on performance instead of luxury, so although Alfa Romeo included electric windows and mirrors, air-con was initially a no-cost option; it soon became standard-fit.
Some cars came with a Racing Pack, which adds recalibrated suspension, a sports exhaust, stickier tyres on 18 and 19-inch wheels front and rear, replacing the standard 17 and 18-inch alloys. While this pack is desirable, a few mods by independent specialist The Alfa Workshop will transform the 4C's dynamics: an engine remap, some suspension geometry revisions and revised brake pads all help.
Alternatives to the Alfa Romeo 4C
The most obvious rivals to the 4C are the Lotus Elise and Exige, which share the same formula of lightweight construction and a mid-engined four-cylinder engine. Earlier Elises were budget sports cars, but these British two-seaters got steadily more expensive and sophisticated over time.
In theory the Porsche Boxster and Cayman are rivals, but they're much more civilised and nothing like as hardcore. However, they're similar money, sensational to drive, well built and are much more usable.
Partnership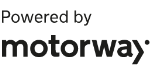 Need to sell your car?
Find your best offer from over 5,000+ dealers. It's that easy.
Another hardcore driver's car that focuses on driver engagement over practicality is the Caterham Seven, but this is arguably even less usable than the Alfa Romeo.
What to look for
Suspension
The front lower wishbones have a balljoint that can wear. The whole wishbone has to be replaced if this has happened.
Driveshafts
The spider joints can fail on high-mileage cars. Shafts can be replaced individually, but budget around £350 per side for repairs.
Paint
The thin plastic panels flex, damaging the paintwork. The paint also chips very easily, so a layer of special protection film is recommended.
Visibility
All-round visibility isn't good, and the earliest 4Cs weren't fitted with rear parking sensors. From the end of 2015, this became a no-cost option.
Common faults
We don't have any Driver Power data for the 4C, and no owners have reported issues to us. The fact this sports car has never been recalled is a good sign, but it is still advisable to check any example you look at for signs it has been well cared for.
Interior
The 4C's intent is clear as soon as you climb inside. The stripped-out cabin shows how important light weight was to the 4C's designers, but while things are basic, the seats are very supportive and the dash is easy to navigate.
Getting in and out is awkward because of the wide sills and there are some cheap-looking materials in evidence, too, but the 4C's cabin still feels special. It's strictly a two-seater, practicality is at a premium, and so is boot space, with just 110 litres at your disposal. Even the stereo is a no-cost option, so make sure look out for this if you want your Alfa to feel a little less spartan.
Running costs
The Alfa Romeo 4C needs to be serviced every 12 months or 12,000 miles, with a five-year or 60,000-mile cycle in place for maintenance. The first service is pegged at £210; this is effectively just an oil and filter change and an inspection. Services two and four are priced at £528, while the third service costs £950; the big one is the fifth service which is a hefty £1,257.
This high cost is down to the fact that the mid-mounted engine is fitted with a cambelt, which has to be replaced every five years or 60,000 miles; on its own this job is priced at £627. The brake fluid needs to be replaced every other year, but this cost is taken care of in services two and four.
There are lots of independent Alfa Romeo specialists who can help to shave the maintenance costs. The Alfa Workshop in Royston, Herts, is one such example that can help you get the most from the 4C.
Recalls
Alfa Romeo has never recalled the 4C officially, but when the first cars arrived in the UK it was clear that there were some dynamic shortcomings with this model, such as fidgety suspension and tramlining on bumpy UK roads. As a result, official dealers made some tweaks to early cars to make sure that they handled as well as possible under the circumstances.
This entailed adjusting the suspension geometry, strengthening the rear wings with aluminium straps, fitting a larger battery and updating the software for both the engine and transmission. Since none of these fixes were for anything safety-related, there was no formal recall notice, but franchised dealers were expected to make these tweaks in a bid to make the 4C deliver on Alfa Romeo's promise of a sensational driving experience.
Driver Power owner satisfaction
With only a handful of cars sold each year, there was no way that the 4C was ever going to make it into our Driver Power surveys. Indeed, you could be forgiven for thinking niche maker Alfa Romeo would never feature, but the Giulietta hatchback came 17th (out of 75) in our 2017 used survey, eighth the next year and 76th in '19. Meanwhile, the Giulia saloon came third in our 2018 and 2019 new-car surveys, and the Alfa brand came ninth out of 30 in 2020.