Audi A6 Avant 40 TDI: long-term test review
Final report: Our Audi A6 Avant estate has been the perfect workmate for photographer Pete
Find your Audi A6
Offers from our trusted partners on this car and its predecessors...
Or are you looking to sell your car?
Advertisement
While the Audi A6 Avant isn't a perfect model, it could well be the perfect photographer's car. We've loved the big Audi's spacious boot, upmarket interior and relaxed and efficient motorway manners.
Mileage: 16,453Economy: 50.4mpg
There has been a running theme over the past six months of my Audi A6 Avant ownership while it's been on our fleet – both in the reports that featured in the magazine and online, as well as whenever I talked about the car with colleagues or friends. Regular readers will probably know what I'm talking about, but for the uninitiated: I reckon the Audi A6 Avant is the best photographer-mobile around.
I have three basic needs with a car in order to do my job effectively. The first is space, because I have a lot of equipment to cart around with me every day. The A6 Avant was able to fit my camera bag, lights, tripods, step ladder, car cleaning kit and (if necessary) an overnight bag as well. I didn't even have to fold down the rear seats to fit my everyday set of gear in the back, so there was no need to fiddle with the car's layout when it came to weekend duties carting my two daughters around, either.
The A6 Avant passed the space test, then, but the next important factor is long-distance driving ability. That's harder for a car to achieve, but the A6 managed it. I'm usually in a different location every day, whether it's a test circuit for one of our group tests, a car factory for a feature or just a picturesque spot for a first drive. That means I spend a lot of time behind the wheel, and the A6 Avant proved perfect for that. I found the seats really comfortable, and while the ride wasn't the most supple in town, it settled down very well at speed.
But it's not just about my own comfort; a motorway car has also got to be efficient. The Audi had that sewn up, and because the engine was fully bedded in by the end of my time with the car, my overall average economy had risen to 50.4mpg. Bearing in mind that not all of my motorway trips were at a steady speed – I often use the M25, after all – that was an impressive figure from a car that could easily swallow all my kit.
The engine was a bit rattly, but you expect that from a four-cylinder diesel. The 2.0-litre motor was punchy, though, and the only time I had any qualms with the Audi's performance was in last winter's snow. In those tricky conditions, I wished that I had the four-wheel-drive A6 because my car's front wheels scrabbled for traction. Still, that was one week out of many, and the fuel savings more than made up for any loss in traction on the rare occasions that I drove in snow.
The final test for a vehicle being great photographer's transport is how easy it is for me to hop in the boot and shoot action shots of our test cars. The A6 Avant was ideal for this, offering enough room for me to lie down inside and get really low to the ground, which helps the photos look much more dynamic and exciting. While the ride could have been better over potholes and bumps, the test tracks we shoot on are smooth enough for that not to be a problem.
The Audi ticked all the right boxes, then, but what set it apart from other models I've had in the past is just how great the interior was. There wasn't a day yet when I didn't enjoy sitting behind the wheel, because the high-quality materials and elegant design made the A6 Avant feel special inside.
Partnership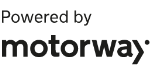 Need to sell your car?
Find your best offer from over 5,000+ dealers. It's that easy.
I loved the exterior styling, too, especially the alloy wheels (although they're sadly not available on the current A6 Avant options list). But one thing I hated was the bottom of the rear bumper, where Audi had added a set of fake exhaust pipes. While I'm sure they make some drivers feel like they're in a sportier model, I thought they looked stupid.
My time with the car wasn't without fault, but there was never anything that stopped me from getting to where I needed to be. Early on I saw a warning message flash up on the screen saying something about the gearbox, although it disappeared before I could look into it further. Perhaps it was a sensor issue or a software glitch, but it only happened one more time.
I also had to have a new windscreen after a stone took a chunk out of the glass. It was unavoidable given the amount of miles I do at speed, but still took me out of the car for a few days while it was fixed. This was an easy process, but I missed the A6 at the time, and I'm really missing the estate now it's gone. 
Audi A6 Avant: fourth report
An unfortunate stone chip can't shatter our Audi A6 Avant experience
Mileage: 14,508Economy: 49.0mpg
If you haven't suffered a stone chip yet then it's only a matter of time, because they're virtually unavoidable unless you keep your car tucked up in a garage well away from any public roads.
It happened to my Audi A6 Avant on the M25 motorway on the way back from a hard day's work photographing cars. As I was overtaking a lorry in lane one, a large stone flicked up and took a chunk out of my windscreen.
Luckily, it wasn't enough to create a crack straight away, so there was time to look into a repair. Audi took the Avant back to investigate and found that it was too deep to be fixed, so the screen needed to be replaced.
It didn't take too long and I was soon back in my car, complete with a new windscreen. Part of that process was a recalibration of the car's long list of safety gear, which is reliant on a camera and sensors attached to the glass.
Even if you get a third party to sort out your windscreen, you'll still need to visit an Audi dealer to have this calibration carried out – so stone chips are even more of an inconvenience these days than they've ever been in the past.
I'm glad to be back in my A6 again, because it's perfect for my needs. I've mentioned before how the huge load bay is ideal for storing all my camera gear and the ride comfort is great on motorways (where I spend a lot of time), but there's another feature I've started using to make my life easier: the built-in weather application on the infotainment system.
It's perfect for seeing what the sky will be like on a given day, so I can plan the shots I need to take. If it's going to be sunny in the afternoon, for example, I'll save the exterior shots until then. It's a great feature and one I'll miss when the Audi is gone, which is fairly soon, sadly.
Audi A6 Avant: third report
The roomy Audi A6 Avant estate is the perfect fit for cyclist Pete
Mileage: 11,509Economy: 47.4mpg
If you're into your cycling as much as me, is there any type of car that works better than the good old-fashioned estate? My Audi A6 Avant has been brilliant in its time on our fleet for various reasons, but for me the huge 1,680-litre boot (with the seats folded down) is one of the model's best features.
There's enough room inside for me to stow my bicycle without having to take off one of the wheels. That means there's no messing about with getting it to fit in the car when I want to pop out to find some great roads to cycle on, or when I'm tired afterwards and just want to get into the warmth of my A6's heated front seats.
• Audi A6 Avant vs Mercedes E-Class Estate
Of course, estate cars aren't alone in having roomy luggage compartments, but where they offer an advantage over an SUV is with the loading lip. It's nice and low on my car, so there's no unnecessary effort with lifting the bike in and out, and less risk of scratching either the bike or the car's paintwork.
The A6 features levers in the boot that you can pull to lower the seats instantly, so if I forget to fold them before I lift the bike up, I can easily reach over and flip the backrests down. There's also a rail system fitted to the boot floor, which helps secure items in place. It will be handy for some people, although I've never used it.
Now that the worst of winter seems to be behind us, the A6 is behaving itself on the road once again. It was surprisingly slippery in the snow (mine is a front-wheel-drive model), but on wet and dry roads the Avant has lots of grip. The engine is excellent, because it has plenty of power while still managing 47.4mpg. It proves that for someone like me, who does lots of motorway miles, a four-cylinder diesel is still the best choice – and the one in my Audi is a great example.
Audi A6 Avant: second report
Our Audi A6 Avant's 40 TDI badge is causing lots of confusion
Mileage: 4,309Economy: 41.7mpg
Badges are a very important part of a car for plenty of people. Buyers of premium models like my Audi A6 Avant are often just as concerned with the badge on the bootlid as they are with the equipment on board.
But the badges on the car on our fleet caused more confusion than contentment over my end-of-year break in 2018.
I mentioned that the 40 TDI badge didn't make much sense in my first report on the car, and while I was visiting friends and family at Christmas the strange naming structure kept coming up in conversation.
I've lost count of the times people have told me that my new 4.0-litre Audi must use a lot of fuel. Each time, I've had to explain that, no, it's not a monster diesel but instead just a conventional 2.0-litre engine designed to sip fuel – shown by my average of 41.7mpg so far. 
So what's the 40 badge all about then? It's a fair question, because it's a confusing new naming system for the brand. The 40 refers to the power output of the engine, in this case 201bhp. Part of the reason for the new badging is that the upcoming range of electric Audis won't have an engine size to stick on the bumper, so customers will have some form of reference between the outputs of combustion-engined cars and the next generation of EVs.
One feature I found useful over the break was the soft-close doors, because my two teenage daughters often exit the car holding phones and bags, and fail to shut the door properly. Even if they just push it to, the mechanism pulls it shut automatically, which is useful. 
Finally, a gearlever warning flashed up twice recently, but disappeared quickly both times. I've since realised I was accidentally leaning on it while cruising on the motorway.
Audi A6 Avant: first report
The Audi A6 Avant executive estate has instantly won friends with its looks and ability
Mileage: 2,290Economy: 39.2mpg
Is there a better car for an Auto Express photographer during the winter months than an Audi A6 Avant? That's the question we hope to answer over the next half a year, because this week it's time to say hello to the latest car I'm running on the fleet.
Regular readers will have spotted that the car has already featured in these pages, both in our fleet watch section and as part of a twin test against the Mercedes E-Class Estate.
There's something I instantly love about my new Audi that I'm sure you've noticed, and that's the design. As a photographer, I'm always on the lookout for the perfect shot, and soon after the car arrived I found a great opportunity to capture the A6's bold styling during a particularly brilliant sunrise.
I'm really taken with the A6 Avant's headlights, large grille and purposeful roofline. It already has a very sporty design, so I can only imagine how good a future S6 or RS 6 model might look.
Another feature I love about my specific car is the 20-inch alloy wheels. However, due to the unusual way press vehicles are sometimes specified, they're not actually available to buy if you're a customer right now. That's a shame, because I think these are some of the best-looking rims I've seen in recent years. The thought of kerbing one is keeping me on my toes when I'm in town, because I'd hate to damage these rare alloys.
Our car's Glacier White paint (£685) looks great, and it's part of a long list of optional kit that takes the total price of our A6 to £52,640. Other extras include double-glazed windows with a dark tint on the rear section (£525 and £475 respectively), plus the £1,495 Technology pack that brings a larger 10.1-inch touchscreen and a lower 8.6-inch display to complement it, including sat-nav and smartphone connectivity. There's a wireless phone charging pad and Audi's brilliant Virtual Cockpit digital instrument cluster as well.
Our car also has an important option for my own comfort: adaptive dampers. They cost £1,150 and let me soften or stiffen the suspension depending on the type of road I'm on, although I mainly leave the car in its most comfortable setting anyway.
My A6 Avant is the 40 TDI model, which has already caused some confusion among fellow motorists. I've been asked if it's a 4.0-litre car, as the badge seems to indicate, but it's actually only a 2.0-litre diesel using clever new mild-hybrid tech. Audi's badging scheme uses numbers between 25 and 70, so the 40 refers to my Avant's power output, rather than the size of the engine.
It has 201bhp, which means it's more than punchy enough for me. I'm loving the low-down torque it delivers (a maximum of 400Nm), and because it's a four-cylinder diesel, it's returning a decent 39.2mpg so far.
Audi lists an official 0-62mph time of 8.3 seconds, and when my colleagues rated the car as part of the twin test it proved it was capable of sprinting from 0-60mph in 7.6 seconds. Of course, it'll never need to do that on the road, but it's an easy way to demonstrate how quick the big estate feels when you put your foot down.
With 565 litres of boot space even when the rear seats are up, there's easily enough room for all my photography gear in the back. And once you've folded the seats, there's a capacity of 1,680 litres. I rarely need that much space, but it comes in handy when I want to get down really low for a tracking shot; I can lie down and shoot from bumper level to get a really dynamic-looking photo of whatever it is I'm snapping that week.
I'm already impressed with the A6, then, but there are a few things to delve further into over the coming months. One of them is the comfort. First impressions suggest it rides very well on motorways, but there might be a few issues with driving in town on those large wheels.
Then there's the infotainment system. Although it looks very impressive, I'm still getting to know how it all operates. I'm not sure that I like having to use a touchscreen so often while I'm driving, but we'll reserve judgement on that for when I've worked out exactly where everything is.
*Insurance quote from AA (0800 107 0680) for a 42-year-old in Banbury, Oxon, with three points.