New Audi RS Q3 2019 review
The Audi RS Q3 fits into quite a niche market but does its premium price make it a premium performance SUV?
Find your Audi RS Q3
Offers from our trusted partners on this car and its predecessors...
Or are you looking to sell your car?
Advertisement
If a rapid, small SUV is a niche you crave, then the Audi RS Q3 is all you're being served right now at this sort of price point. It's a more expensive proposition than the likes of the VW T-Roc R and Cupra Ateca, but you get a lot more for your money - chiefly that engine - and it feels the sum of its parts. The starting price doesn't seem ludicrous, then, but it will be fascinating to see how it handles the next Porsche Macan GTS, due early next year.
Feisty five-cylinder performance models have always been held in high esteem by hot Audi fans - and here's the latest. It's the second-generation RS Q3, designed to take the next Porsche Macan GTS on head first and little else. 
That's because, for all the popularity SUVs the size of the Q3 have in Britain today, few manufacturers decide take their family crossover wares into direct competition with some of the more potent Porsches. However, Audi has history here, and this newcomer hangs much of its reputation on that.
The beating heart of this new RS Q3 is the same as the one found in the old one, albeit with a bit of tweaking. The 2.5-litre, turbocharged five-cylinder found under the bonnet is without doubt what will draw buyers in. Shared with the RS3 hatchback and the BMW M2-baiting TT RS, its power ramps up to 395bhp, sent to a quattro all-wheel drive system via a seven-speed dual-clutch automatic gearbox.
It's been around a while this engine - since 2010, in fact - with evolutionary changes to it delivered in regular instalments. The most recent tweaks not only introduced more power, but also ensured a new lease of life, by making the unit compliant with the latest WLTP emissions regulations through the addition of a petrol particulate filter. It's a change we've found a little frustrating in the latest versions of the RS3 and the TT RS, where we felt it drained away some of the outrageous, spluttering, Group B quattro-esque character of the unit, but nonetheless we're very happy it's still around.
And potential RS Q3 buyers certainly should be too. It's what makes this car tick, and while it's not as fun as it once was in the RS3 and the very hottest TT, it's found a good home in the Q3. 
Off-the-line performance is pulsating, in tandem with launch control, and the 2.5-litre turbocharged five-cylinder noise reverberates around the cabin while pulling so strongly up to the 7,000rpm redline. It really doesn't disappoint from a performance perspective, and while this isn't this engine at its previous best, there's nothing else out there in this segment with such presence found under the bonnet. You'll want to tap into it again and again.
Top speed is limited to 155mph - upped to 174mph on request - while it's still not wildly uneconomical. Driving in normal traffic, we managed to match the claimed 27mpg fuel economy, and with the exhaust flaps closed on the RS Sport Exhaust system - standard on Audi Sport Edition and Vorsprung models - it burbles away up front unobtrusively. 
Partnership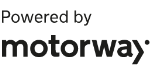 Need to sell your car?
Find your best offer from over 5,000+ dealers. It's that easy.
Accessing the performance is made easier with the arrival of a new RS button on the steering wheel. The driver can programme two preset custom set-ups, delving into the sharp 10.1-inch central touchscreen to alter the responsiveness of the engine and transmission, the firmness of the damping if adaptive dampers are fitted. Or they can use the button to cycle back to the car's baseline comfort drive mode, saving the need to reach down to the drive mode switch found near the gear selector. The 12.3-inch virtual cockpit display changes to a new RS mode interface, displaying revs, speed and even g-forces clearly and plainly. 
As for suspension, the basic RS Q3 uses a new steel-sprung set-up that's lower than the regular Q3's by 10mm, while Audi Sport and Vorsprung edition cars are available with Dynamic Chassis Control adaptive damping. That's what we found on our test car, and by and large Audi's chassis engineers have done a good job at judging the various settings for UK roads. Left in comfort mode, the RS Q3 is surprisingly compliant.
There's a firm edge where expected on less-than-perfect surfaces, but it means this is a car that nails its brief of bringing RS3 thrills to a more spacious, more comfortable small SUV package. 
Ramp things up into some of the more dynamic settings, and you'll certainly feel the damping stiffen up. It's a strong point to point thing, this, though the steering doesn't bristle with positivity, and the transmission is a weak point; driven hard on the paddles, it's hesitant to shift when you want it. Ceramic front brakes are an expensive optional extra, but they only really make sense on track, where few RS Q3s will venture. Trademark top-of-the-pedal grabbiness around town make them an options box we'd recommend most avoid.
Audi claims that 85 per cent of the engine's torque can be sent to the rear axle. Do hit a circuit, and ease off any electronic intervention, and you'll find that the RS Q3 is still overridingly a neutral thing under strain. It takes serious provocation to get the rear end to unhook from the tarmac, even in small doses, and a natural tendency to err into safe understeer is much more forthcoming.
Elsewhere, the RS Q3 looks the part, with an aggressive body kit, plenty of gloss black detailing and RS-specific wheel options. Inside, a flat-bottomed, Alcantara-trimmed steering wheel pairs off with sports seats, plenty of colourful stitching, carbon fibre trim pieces and Alcantara on the dashboard, but many of the disappointing plastics found in the regular Q3 are still found.
Also, from launch, you can have your RS Q3 in more rakish Sportback form; indeed, Audi predicts 60 per cent of RS Q3 buyers will plump for the sleeker design. There are plenty of cabin comforts and driver assistance features as standard - but they really should be there, given that starting prices can run up to £61,500, depending on which model you select.