Audi TT Roadster Final Edition: long-term test review
Second report: kerbed alloy fails to dampen joy of TT ownership
Find your Audi TT
Offers from our trusted partners on this car and its predecessors...
Or are you looking to sell your car?
Advertisement
Verdict
The Audi TT Roadster continues to impress in ways we hadn't expected, because even though it isn't the quickest, it manages to turn every journey into an enjoyable event.
Mileage: 1,145
Economy: 34.9mpg
The Audi TT's 2.0-litre turbo engine is now nicely run in, and I was enjoying the car's all-round loveliness until a terrible thing happened to it at Gatwick airport. 
I handed the keys of our still-shiny new TT over to a pleasant enough chap from Maple Parking, with whom I left the car for a couple of days while away on a launch event. On my return, with the TT's odometer still showing fewer than 600 miles, I noticed there were two whopping scrapes around the rim of its 20-inch 'Diamond Cut' front right alloy wheel. So I pointed this out to folks at Maple, they apologised profusely and handed me details for their customer service department. I drove home feeling oddly violated. 
Back home, I sent the E-mail, expecting to get little back. A couple of days later, however, I was amazed to get a genuinely apologetic response from Maple's customer service people, who had reviewed the chest-cam footage of the driver who'd brought the car back to the terminal, and agreed to repair or even replace the wheel if necessary. Not sure why, but I was thoroughly impressed by this; they made a mistake, yes, but agreed to rectify it with zero argument, and quickly. Which is what should happen, but rarely does nowadays.
Anyway, since then I've continued to really enjoy driving and living with the TT, for all sorts of reasons. I read a paper recently that had been written by a professor of behavioural studies at Cranfield University, explaining why drivers of convertible cars are 15 per cent more alert than drivers of cars with roofs, 20 per cent more courteous towards other road users and end up being 20 percent happier when behind the wheel. Even if you add a fair pinch of salt to these findings, I'm sure there's some truth in the study. 
I do feel better about things generally when driving the TT with the hood down. Not around town – I'm too self-conscious for that – but when there are fewer cars around, out on quieter, more open roads. 
This is partly because the TT's electric hood is an excellent one in the first place, with cabin buffeting being reduced to a bare minimum when the hood is down and the wind deflector – also electric – is raised. But there's also something more relaxing about driving around with no roof. In tangible terms you can simply see and appreciate – or sometimes avoid – more of what's going around you. Hood-down motoring seems to allow the brain to also feel more liberated and less stressed about what's going on elsewhere in the world. There is genuinely a feelgood factor to it.
Another aspect of the TT I can't get enough of is its old-school navigation and comms pack, which puts all the information you need to be aware of right in front of you – within the main instrument binnacle – with not a hint of a central touchscreen in sight. Its ventilation and air-con system is also a joy to use once you've sussed out how it works, as is how precisely you can tailor and aim the heat and air that emanate from the big round vents wherever you want them to go within the TT's high-quality cabin.
Partnership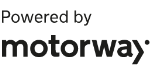 Need to sell your car?
Find your best offer from over 5,000+ dealers. It's that easy.
To supplement this, our Final Edition model also has £495 worth of optional three-stage head-level heating on both seats. This works a treat with the hood down on a cold day – up to a point – although my better half claims the warm air down the back of the neck gives her a headache after a while. So the system remains resolutely switched off whenever the two of us are in the car. Inevitably…
Elsewhere, the engine is now fully run in and delivers decent, rather than rule-bending, performance. The DSG gearbox works a treat and does its best to make the car feel quicker than it actually is in Dynamic mode. And I continue to be surprised by how sharp and agile the TT feels on twisty roads – or anywhere else really. I'd forgotten just how crisp this car's steering and chassis are – to the point where I do wish it had a bit more go with which to unlock its excellent chassis. That said, the upside of having just 194bhp is 35mpg in everyday driving.
I simply can't get enough of this car overall. It's even better than I thought it was going to be, and for reasons I wasn't necessarily expecting. 
Audi TT Roadster Final Edition: first report
The handsome Audi TT Roadster is winning hearts with everyone
Mileage: 358
Economy: 32.9mpg
The first thing that strikes you about the Final Edition Audi TT Roadster is surely the same thing that defined the TT when it arrived in 1998: the way it looks. Despite numerous updates during the past quarter of a century, some of which have been more successful than others, it's still a stunning car to look at. One that remains defined by its styling, and the design really does make everything that little bit better.
People who see it don't ask what it's like to drive. Instead they give you an opinion on its styling, its paint job, or its 20-inch wheels. And most folks I've met in the first couple of weeks of 'ownership' tend very much to like the way our TT Roadster looks.
Including me, despite the addition of a rear spoiler without which this Final Edition version would, I'm fairly certain, look even better still. No matter, because the rest of this Audi has so much going for it that I can forgive it the addition of one smallish chunk of unnecessary bodywork.
The version we've gone for is the 40 TFSI, which is the closest model to the original TT. It's propelled by the same turbocharged 2.0-litre engine you'll find in many Audis and VWs, but to be clear, it's 48bhp down on a Golf GTi, with 'just' 194bhp and 320Nm of torque. Quick, therefore, our TT Roadster is not, although I'd still hope it has enough poke to ignite its excellent front wheel-drive chassis, something I'll find out more about in due course: the engine still has fewer than 400 miles showing, so I'm not giving it too much pain yet. Hence the decent-but-not-brilliant 32.4mpg average – not bad for a petrol car with a claimed 0-62mph time of 6.9 seconds, I suppose.
We haven't gone mad with the options list, either, because you don't need to and, frankly, can't with a Final Edition TT. Being a run-out model, the car has tons of kit as standard, so the only options specified are Tango red paint (which is a no-cost choice anyway), £1,495 Comfort and Sound Pack (which brings a top-quality B&O sound system), front and rear parking sensors (another no-cost option) plus head-level heating for the seats, at £495.
The total price, including all the extras fitted, is £47,640. On one hand, that sounds like rather a lot, considering the relative shortage of tech in the TT; there's no big central touchscreen to play with, no distance-sensing cruise control, and not a whiff of a lane-departure system. But on the other hand, few cars at this kind of money attract anywhere like this much attention, or approval, and in terms of build quality, the TT remains a rare gem. It feels like a piece of mechanical jewellery in the way its doors close so cleanly, and so expensively. Indeed, the entire cabin has a distinctly high-end feel to it for a car at this price.
The seats are also great, with a part-Alcantara, part-leather finish that looks good and offers a really good balance between comfort and support. Plus I actually like the fact there's no central touchscreen. Instead, all the information is presented to the driver, and the driver alone, via a nice big switchable TFT screen that also serves as the main instrument cluster, as well as the infotainment screen. This means that everything – phone, sat-nav, comms, car settings and stereo – is right in front of you.
So although there's no head-up display in the TT Final Edition, I don't miss it one bit. Having all the info in line of sight, within the instruments, allows you to concentrate far more on what's ahead of you, rather than on a touchscreen to your left. This design works so much better than a central touchscreen on so many levels, for the driver, and makes me wonder why we crave the central panel so universally nowadays.
Anyway, once the engine has a few more miles on its crank, I'm sure I'll enjoy driving the TT with a bit more vim. Having said that, I'm pretty happy just bumbling about in it, running in the motor, enjoying its looks, relishing its cabin quality, brilliant electric hood, fine steering, strong brakes, decent ride quality, even its boot space. Pretty much everything about it so far, in other words, except for that rear spoiler.
| | |
| --- | --- |
| Model: | Audi TT Roadster Final Edition 40 TFSI S Tronic |
| On fleet since: | August 2023 |
| Price new: | £45,650 (£47,640) |
| Engine: | 2.0-litre 4cyl, turbocharged, 194bhp |
| CO2/tax: | 164g/km/£570 |
| Options: | Tango red metallic paint (£0), Comfort and sound pack (£1,495), Front and rear parking sensors (£0), Head-level heating on both seats (£495) |
| Insurance*: | Group: 43 Quote: £649 |
| Mileage: | 1,145 miles |
| Economy: | 34.9mpg |
| Any problems? | Kerbed wheel |
*Insurance quote from AA (0800 107 0680) for a 42-year-old in Banbury, Oxon, with three points.