Cool cars: the top 10 coolest cars in the world revealed
Our cool cars poll has revealed the top 10 coolest cars in the world according to you. And here they are…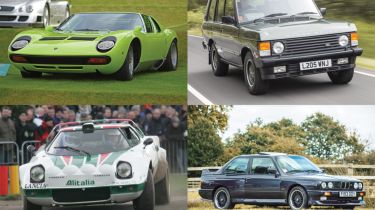 We asked, you voted, and these are the results: it's the 10 coolest cars ever! But what does it mean for a car to be cool? Well, as you might imagine, it's not an exact science, and everybody's opinion is different.
The cool cars here are the ones that took pride of place as posters on bedroom walls, or these days can be found gracing the backgrounds or wallpapers on computer or smartphone screens. They have an ageless quality that puts them down as instant classics, but there's something more to them that helps their cool cause. It can be down to looks, the technology on board, or even what the car is capable of, there's no fixed definition of what makes a car cool.
There could even be a celebrity connection - the cool factor of somebody famous is likely to rub off on whatever they drive, just look at film star Steve McQueen. If it wasn't for the car chase in the movie Bullitt, would the Ford Mustang be as revered as it is? After all, it's not like its arch-rival, the Chevrolet Camaro, is held in quite as high a regard.
Understatement can also give a car the cool factor. While other cars look big and brash with a real 'look at me' attitude, the cool car is more reserved, and doesn't need to shout about its presence. Whether it's classically elegant lines or simply a look that doesn't make a song and dance about a car's potential performance, this is another way to collect cool points.
A motorsport connection is also a good way of earning cool status. While plenty of cars get a sporty makeover in the quest for sales, the cool cars are the ones that have the racing or rallying pedigree that justify their existence. A limited production run that's designed to meet a homologation requirement only ramps up the cool factor further, while cars that are little more than thinly disguised racing cars with number plates also deliver a cool factor that few others can match.
So, without further ado, here are the cars that made our top 10, as voted for by users of autoexpress.co.uk. Click the links below or at the top left of this page to find out more about the world's coolest cars.
Top 10 coolest cars in the world
1. Citroen DS2. Jaguar E-Type 3. Lancia Stratos 4. Land Rover Defender 5. Lamborghini Miura 6. Mini 7. Lotus Esprit 8. Porsche 911 9. Audi Quattro 10. McLaren F1

 
The cool cars that just missed out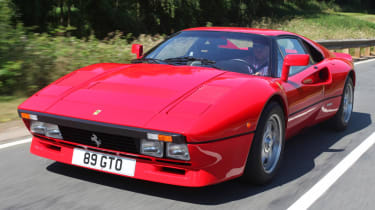 Our poll of over 6,000 Auto Express readers revealed the top 10 coolest cars in the world but many super-cool vehicles missed the cut. Below are the models that placed 11th to 25th in the poll
11. Ferrari 288 GTO12. Mercedes-Benz 280 SL Pagoda13. Volkswagen Golf GTI14. Fiat 50015. Range Rover Classic16. Alfa Romeo Spider17. BMW E30 M318. Ford Capri19. Nissan Skyline R3420. Toyota 2000 GT21. AC Cobra22. Vauxhall Lotus Carlton23. Aston Martin Lagonda24. Dodge Challenger25. Mazda Cosmo

 
Click onto page two for more on the top 10 coolest cars of all time…