Best for handling
You don't have to be own a sports car to enjoy corners, with a surprise at the top of the chart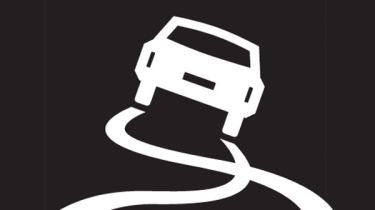 Does your car inspire confidence when the roads get twisty, or do you feel the need to tip-toe around every corner? An ability to change direction quickly isn't solely reserved for keen drivers' cars, though.
Emergency situations such as last-minute lane changes and obstacle avoidance can test a car's agility. Here, our survey reveals the models with the most dynamic driving feel.
1. Skoda Yeti Generally, high-riding 4x4s aren't renowned for sharp handling, but the Skoda Yeti has clinched the number-one spot here. Owners reported the Yeti feels agile and predictable through corners, which resulted in it finishing far above dedicated sports cars like the Audi TT. An impressive 94.42 per cent pushes the Yeti up from its fourth-place finish in last year's survey.
2. MINI One/Cooper/Cooper S It's another strong finish for the MINI, following its impressive third place last year. No matter which model in the range you go for, the MINI boasts the same low centre of gravity and effortless agility that makes it so much fun to drive. While the stiff suspension is great for handling, it has resulted in complaints about ride quality, with the MINI finishing 95th in that category.
3. Ford Focus Any worries we had about the new Ford Focus not being as sharp to drive as its predecessor have been put to bed by this result. Drivers tell us that the Focus handles as good as ever, beating rivals such as the Volkswagen Golf, BMW 1 Series and Renault Megane.
Last place: Land Rover Defender The Land Rover Defender wasn't built with handling in mind, and owners have told us as much. The vague steering, lofty driving position and wallowy suspension don't do much to inspire confidence in the corners, so owners have to tackle twisty roads at a snail's pace. Older French cars seem to be among the worst offenders in this category, with seven in the bottom 10.
Click here to download the full results
Position
Make
Model
%
     
 
 
 
 
1
Skoda
Yeti
94.42%
     
 
 
 
 
2
MINI
MkI
94.35%
     
 
 
 
 
3
Ford
Focus MkIII
92.82%
     
 
 
 
 
4
Jaguar
XF
92.78%
     
 
 
 
 
5
Volkswagen
Scirocco MkIII
92.66%
     
 
 
 
 
 
See the results…