James Bond baddies' cars
He's behind you: some of our favourite vehicles driven by the villains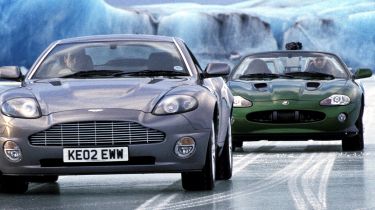 Rolls-Royce Phantom III, Goldfinger (1964)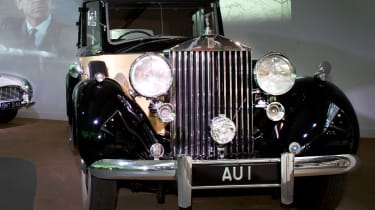 Auric Goldfinger had a thing for yellow – he wore the colour in every single scene of the film and had his Rolls-Royce Phantom III painted in the same hue.
Goldfinger chose the V12-powered Phantom because it had the strength and power to carry vast amounts of gold around Europe. However, he was spared driving duties, leaving that to his bowler-hatted henchmam, Oddjob.
Jaguar XKR Cabrio, Die Another Day (2002)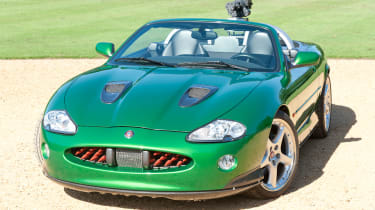 Evil, metal-faced villain Zao didn't fare too badly with his XKR painted in the same green as Jaguar's then-F1 team. In spite of a gatling gun, rockets and missiles, the XKR couldn't beat Bond's 'invisible' Vanquish.
Honda CRF250R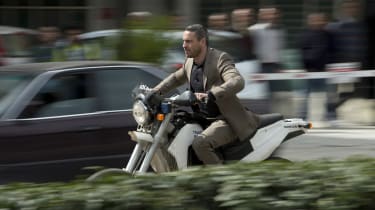 James Bond's latest film outing, Skyfall, includes an incredible chase scene on two Honda CRF250R motorbikes - and because both hero and villain (in this case, a henchman named Patrice - pictured) are using the same machine, it's one of our favourite action scenes from the film. It's almost like watching two top F1 drivers battle it out on the same team (perhaps a silver one with a three-pointed star on the nose).
Hiller UH-12 E4 helicopter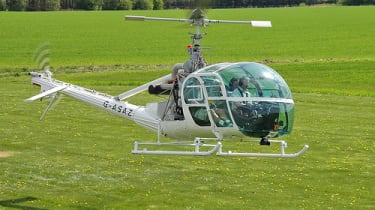 Another classic from the film Goldfinger, but unusually for Auto Express, there's not a wheel in sight. The helicopter used by Pussy Galore (Honor Blackman) was recently on display at the Goodwood Revival - and with it being in use today it surely warrants a mention.
• Aston Martin DB5• Lotus Esprit• Sunbeam Alpine• Aston Martin DBS• Ford Mustang Mach 1• BMW Z8• Aston Martin Vanquish• Citroen 2CV