Britain's best new cars
The awards everyone wants to win are back as we name the finest models in 18 categories and crown our Car of the Year for 2012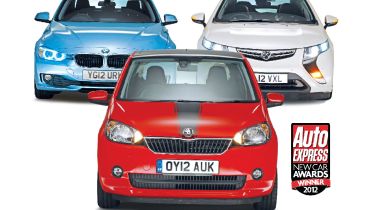 It's been a fantastic year for new cars, and we're celebrating the very best on sale in our prestigious annual New Car Awards.
Today's models are better to drive, more efficient and greater value than ever, and our awards highlight the top buys in 18 key categories, from city cars to luxury cars.
We also hand out seven special prizes including, for the first time, a Safety Award. And of course, we name our 2012 Car of the Year.
Read on as we honour the cream of the industry over the past 12 months...
The categories