BMW 330e Touring: long-term test review
Final report: Plug-in estate and electric SUV line up for family test
Find your BMW 3 Series
Offers from our trusted partners on this car and its predecessors...
Or are you looking to sell your car?
Advertisement
Verdict
While I appreciate how vital plug-in hybrids are for people making the switch to electric, for a seasoned EV driver like myself (and one without access to a driveway) I've found PHEV life is too compromised. The estate-versus-SUV argument is less clear-cut, however; I'm looking forward to seeing whether the iX3 makes for a better family car.
Mileage: 5,820
Economy: 51mpg
The BMW 330e xDrive hasn't been with us all that long. Just three months, in fact. It was only ever meant as a stop-gap between my Volkswagen ID.3 going back and my next electric car – the Sophisto Grey BMW iX3 M Sport Pro you see in the main image – being ready for collection. 
Yet the 3 Series Touring was chosen to fulfil a very specific brief: would running a plug-in hybrid feel like a backward step after a string of fully electric vehicles? It's not an easy question to answer.
The idea of the 330e being a 'stop-gap' is particularly relevant in today's new-car market, and something I touched on in my first report. Many new car buyers are using hybrids like these as a stepping stone – a way of dipping their toe in the world of electrification before finally committing to a full EV.
But for me, as someone used to managing range, charging and rising energy bills – even without access to off-street parking – the idea of plugging a car in for such a meagre range (25 miles on a good day) did seem a little trivial, especially with the fall-back of a petrol engine should I need it.
Hybrids, in general, are fantastic. I love how they can creep around town without using the engine, and I'll admit that long journeys – especially late at night – have been much less stressful for not having to rely on the UK's often patchy electric-car charging infrastructure. 
But the BMW's system isn't the most talented I've tried. It feels like it's designed to prioritise electricity for as long as the battery is charged, but let it run flat and it'll operate more like a petrol car. The latest Lexus PHEVs realise the benefits of electric running more of the time, and feel more accomplished as a result. I managed more EV miles per tank in the Mercedes GLA 250 e I reviewed last year, too.
And yet I totally understand why the 330e is such a huge hit for BMW, and why it topped the plug-in hybrid sales charts in 2021. It's an incredibly satisfying car to live with; over three months and 2,642 miles I've not once wished for more power or performance, better handling or greater high-speed refinement. Some might even call it the consummate all-rounder.
Everything feels familiar. The driving position is spot on, and the infotainment system is among the most intuitive I've ever used – although judging by information released on the forthcoming, facelifted 3 Series, that may not last long. The new 330e will lift the maker's eighth-generation iDrive system from the BMW i4; to my eyes (and hands) it's just not as straightforward as the screens I've been using these past couple of months.
One thing the jury is out on is practicality. I was singing the Touring's praises when it was first delivered, and I've posted updates since then questioning why we don't see more estate cars on the road. But after just a few days with the iX3 (more on that car in my next report) I'm already reaping the benefits of that higher seating position and taller roofline – lifting my daughter into her car seat is so much simpler, for instance.
Partnership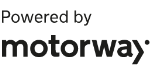 Need to sell your car?
Find your best offer from over 5,000+ dealers. It's that easy.
The 330's split rear screen is a wonderful idea in theory, although in practice I've used it less often than I expected. Nine times out of 10 I'll open up the main tailgate – feeding a buggy through the letterbox opening is a non-starter, and even stowing the cables that way is an impossible task because I keep them in the compartment under the boot floor. While I've not really needed more space in the time I've had the Touring, the iX3's boot is significantly bigger, which may come in handy for our summer holidays.
Overall though, the 330e has been a fantastic car to spend time in – just like any modern 3 Series. To call the PHEV a jack of all trades might sound like I'm selling it short, but as with any hybrid, how effective it is in reducing your dependence on fossil fuels hinges on how you use it. So for me, it has felt like a backward step, but for many, it remains the perfect solution.
BMW 330e Touring: first report
After running EVs, DrivingElectric editor Richard Ingram discovers if returning to a car with a petrol engine is a backward step
Mileage: 4,025
Economy: 54.1mpg
Regular Auto Express readers will have followed my trials and tribulations as I've learned to live with electric cars. The journey started more than two years ago when I tried editor-in-chief Steve Fowler's Jaguar I-Pace. Since then I've had three of my own EVs back-to-back, culminating recently with a top-spec Volkswagen ID.3.
EV ownership isn't without its issues, but for me, the pros far outweigh the cons, especially if the car has a long-ish range of 200 miles or more. I've got another EV on the way, but needed a car for the interim.
So, when Auto Express deputy editor John McIlroy suggested I run the BMW 3 Series Touring seen here, I was a little sceptical. It's a plug-in hybrid, but with an official electric range of just 32 miles, it'd be a break from the norm. Would running something with a petrol engine feel like a backwards step?
This is a fully loaded 330e xDrive M Sport Pro Edition Touring, and the last word in that lengthy nameplate is arguably the most important. Until recently, the 330e plug-in hybrid had only been available as a saloon; the estate joined the range much later.
That's a good thing for me, because one of my biggest bugbears running the ID.3 was having to remove one of the wheels from my daughter's buggy to fit it in the boot. No such issue with the BMW; the pram slides in with room to spare. Furthermore, there's space under the floor for the charging cables. The hybrid retains the 3 Series Touring's separate-opening rear screen, too, so you can chuck stuff in the boot without opening the main tailgate; a boon in tight spaces.
The 3 Series range starts in SE Pro trim, followed by Sport Pro and M Sport. Above them is our M Sport Pro Edition, which has much of the kit offered by the lesser models, including adaptive LED lights, leather trim and all the usual M Sport styling features, plus 19-inch Jet Black wheels, M Sport Brakes and M Adaptive Suspension.
Our car also has a few options fitted, bringing its list price to an eye-watering £56,765 at the time of writing. In that is the Technology Pack (£1,990), which includes a head-up display, Harman Kardon stereo, wireless phone charging, gesture control – still a gimmick! – and a WiFi hotspot. The Comfort Plus Pack (£1,950) adds a heated steering wheel and electric memory seats with lumbar support, among other things.
Parking Assistant Plus (£650) isn't something I see myself using regularly, but I appreciate its value, especially in London, where you're often slotting into small parking spaces. Of greater interest to me is the glass panoramic roof; a worthwhile £1,190 option, especially with the warmer months coming. It floods the cabin with light, too.
I've done 850 miles since taking delivery, a figure that would've been higher had my plans not been curbed by a positive Covid-19 test. I've plugged the car in whenever possible, but it's hard to ignore that having a petrol engine to fall back on means I'm checking ZapMap for nearby chargepoints less often than with the ID.3. 
Fuel economy for the 330e stands at 54.1mpg; not bad considering a big proportion have been high-speed motorway miles.
So far, I've found driving the car in its standard Hybrid mode prioritises electric running as long as the battery is topped up, only defaulting to the petrol engine once over a certain speed or the charge is depleted. Delving into the drive mode sub-menus has uncovered a second Hybrid 'Eco Pro' setting, which seems to better juggle the two power sources. 
There's less regenerative braking, but with this selected, the car cuts the engine at the earliest opportunity, seemingly increasing efficiency without any effort from the driver. So far, the computer tells me I've done 286 miles without using the engine. 
Elsewhere, the 3 Series is everything I remember it to be: quiet, comfortable, and good to drive, plus spacious, solidly built and loaded with kit. I'll try to answer the 'backward step' question in a later report.
| | |
| --- | --- |
| Model: | 330e xDrive M Sport Pro Edition Touring |
| On fleet since: | March 2022 |
| Price new: | £50,985 |
| Engine: | 2.0-litre 4cyl petrol / 1x e-motor, 288bhp |
| CO2/tax: | 41g/km / £480 |
| Options: | Technology pack (£1,990), Comfort Plus Pack (£1,950), Panoramic glass sunroof (£1,190), Parking Assistant Plus (£650) |
| Insurance*: | Group: 36 Quote: £995 |
| Mileage: | 5,820 miles |
| Economy: | 51mpg |
| Any problems? | None so far |