BMW M5 vs Mercedes-AMG E 63 S
The new BMW M5 promises an amazing mix of performance and luxury, but is it enough to give it the edge over the Mercedes-AMG E 63?
Supersaloons have entered a new era, and in the age-old head to head between BMW's M Division and Mercedes-AMG, the former has a fresh challenger, in the shape of its all-new M5.
That's a hallowed nameplate in this class because the M5 has pretty much always been the benchmark when it comes to insanely fast but still usable, hi-tech supersaloons. Looking at the spec sheet, the new car has what it takes to topple the current class leader.
• Best performance cars on sale
In the evolution to this model there have been some big changes to the engineering. The M5 now features four-wheel drive with myriad driver settings and ways to put its colossal level of power to the road. But it was the Mercedes-AMG E 63 that first emerged with this advanced tech, giving the driver just as many options.
Both cars use V8 turbo engines and auto gearboxes, have lots of cutting-edge technology inside and the luxury and flexibility you'd expect from a supersaloon. Which balances these attributes better to take the win?
BMW M5
| | |
| --- | --- |
| Model: | BMW M5 |
| Price: | £89,645 |
| Engine: | 4.4-litre twin-turbo V8, 592bhp  |
| 0-60mph: | 3.2 seconds |
| Test economy: | 24.0mpg/5.3mpl  |
| CO2: | 241g/km |
| Annual road tax:  | £450 |
The BMW M5 is an icon, and while the price has risen to a not insignificant £89,645 for this new model, there's performance here to match some supercars costing twice that amount. The question is, does it deliver what an M5 always has: a blend of driving thrills with everyday usability?
The M5 proves that it's devastatingly effective with four-wheel drive. That engine produces 592bhp and 750Nm of torque, so the traction the M xDrive system brings is welcome – but it's the calibration for the M5 that's a stroke of genius.
Combined with the Active M diff, in 4WD Sport mode the agility belies the M5's size and weight. It still feels large, but the car behaves like a nicely balanced rear-drive sports saloon, with the diff helping to turn the BMW when you get on the throttle. The M xDrive system then diverts more power to the front when you need it to drag the car out of a corner with plenty of stability and at an alarming speed.
It's a shame the steering's squishy, slightly resistive feel to your inputs removes a layer of communication and means you're not all that well connected to the front tyres, but the security four-wheel drive brings is unmatched. As is the pace.
The M5 sprinted from 0-60mph in an incredible 3.2 seconds – one tenth faster than the 100kg heavier E 63 S. However, you'll be hard pushed to notice this or the M5's in-gear advantage over the AMG, which was around a tenth or two in most ratios.
What you will notice is the noise. Both V8s' sound signatures are electronically enhanced, but the M5's engine is more synthesised. With the £1,100 M Sport exhaust activated it produces a flat bark as the motor ramps up to 7,000rpm, but lift off and it drones artificially. It can't match the AMG's personality.
The gearbox doesn't have the snap of the old DCT, but the shifts are smooth. It backs this up with plusher suspension damping than the E 63's.
Partnership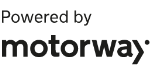 Need to sell your car?
Find your best offer from over 5,000+ dealers. It's that easy.
In Comfort it's more compliant, softening blows and smothering bumps with more refinement and composure than the firmer-feeling Mercedes. It's a more refined car, yet in the raciest modes the BMW matches its body control and delivers lots of grip; we'd just like more communicative steering. 
Testers' notes: "Remember that, like the E 63, the M5's 2WD setting is only accessible with the ESC off. Therefore, it might be worth paying for BMW's M Driver training to learn your car's behaviour in a safe environment."
Mercedes-AMG E 63 S
| | |
| --- | --- |
| Model: | Mercedes-AMG E 63 S 4MATIC+  |
| Price: | £89,330 |
| Engine: | 4.0-litre twin-turbo V8, 604bhp |
| 0-60mph: | 3.3 seconds |
| Test economy: | 21.1mpg/4.6mpl  |
| CO2: | 207g/km |
| Annual road tax:  | £450 |
The £89,330 Mercedes-AMG E 63 S is our current supersaloon champ, boasting an incredible power output and stupendous performance. On paper it offers more grunt than the M5, but does this advantage translate?
That incredible V8 defines the E 63 S and gives it an addictive personality. While it was one tenth slower than the M5 from 0-60mph in our tests, taking 3.3 seconds, this is still incredibly rapid for a near-two-tonne supersaloon.
The motor feels even more explosive than the BMW's and romps from low revs, rocketing through the mid-range and hammering towards its rev limiter with an incredibly bassy but rich and purposeful soundtrack, popping and banging with that AMG exhaust engaged. The shifts are a match for the M5's in manual mode, while it's as smooth in Comfort and therefore as easy to drive as the BMW.
It has nicer steering that delivers more feedback than the M5, without its squidgy and indistinct feel; as you move off centre the weightier set-up in the E 63 feels more natural. Adding weight to the M5 with its different modes makes it even more artificial.
There's lots of grip to exploit, but the AMG is much firmer than the M car, even in its Comfort setting. On 20-inch alloys – standard on the E 63 S – it thumps over potholes and expansion strips, while even smaller ridges and inputs to the suspension unsettle the car more than in the BMW. The tighter focus means body control is good, but the road noise from the big wheels and tyres isn't suppressed as well as in the BMW.
Toggle through to Sport+ mode for the dampers and the E 63 ramps up control, with a more rigid feeling. It's surprising just how hard you can lean on the chassis and how well it stands up to this punishment, but as with the M5, its size means it's better suited to more open B-roads and A-roads, where the 4WD system can work to enhance agility. 
Testers' notes: "These are high-performance cars, so servicing costs are fairly steep. BMW offers a £999 three-year package, while Mercedes' deal costs £45 per month for three years, which works out at £1,620."
Verdict 
First place: BMW M5
The M5 is faster and more comfortable than the E 63. It's also as good to drive and offers a great level of tech, so while its character is a little more subtle than the AMG, its spread of ability is actually broader, by the slimmest of margins. It's practical enough and, although efficiency isn't as important with cars like these, it'll be slightly cheaper to run, which is a bonus.
Second place: Mercedes-AMG E 63 S
If you're after real charisma, the E 63 S is brimming with it. It's as fast as you'll ever need, handles superbly, offers lovely balance, impressive practicality and an addictive noise. But the M5 is just a little bit better in key areas: it's marginally faster, the ride is noticeably better and it's more comfortable and refined. Still, personal choice will play a big part here; both are brilliant. 
Other options for similar money...
New: Alpina B5 Biturbo AWD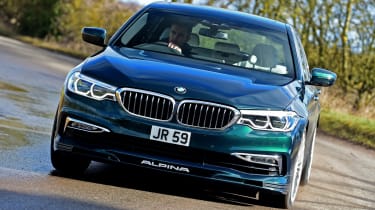 Price: £89,00Engine: 4.4-litre V8, 600bhp
If the M5 is a little too obvious, Alpina's take might be for you. The B5 Biturbo boasts four-wheel drive and even more power, with 600bhp. The ride quality is arguably even better, while being based on a 5 Series means the same great traits.
Used: Porsche Panamera Turbo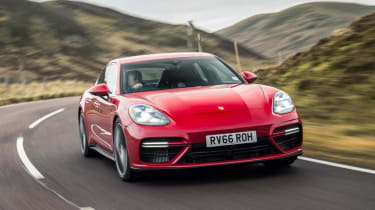 Price: £99,50Engine: 4.0-litre V8, 542bhp 
Even as a used buy it's a little more expensive, but the Porsche badge arguably carries more cachet, and the Panamera Turbo matches the M5 and E 63's performance with an even more premium image and some very advanced tech. 
Figures
| | | |
| --- | --- | --- |
|   | BMW M5 | Mercedes-AMG E 63 S 4MATIC+ |
| On the road price/total as tested | £89,645/£103,210 | £89,330/£103,430 |
| Residual value (after 3yrs/36,000) | £39,175/43.7% | £37,295/41.8% |
| Depreciation | £50,470 | £52,035 |
| Annual tax liability std/higher rate | £6,504/£13,008 | £6,515/£13,029 |
| Annual fuel cost (12k/20k miles) | £2,721/£4,535 | £3,095/£5,158 |
| Insurance group/quote/VED | 49/£1,157/£450 | 47/£936/£450 |
| Cost of servicing | £999 (3yrs) | £45 per month (3yrs) |
|   |   |   |
| Length/wheelbase | 4,966/2,982mm | 4,988/2,939mm |
| Height/width | 1,473/1,903mm | 1,463/1,907mm |
| Engine | V8 twin-turbo/4,395cc | V8 twin-turbo/3,982cc |
| Peak power/revs  | 592/5,600 bhp/rpm | 604/5,750 bhp/rpm |
| Peak torque/revs  | 750/1,800 Nm/rpm | 850/2,500 Nm/rpm |
| Transmission  | 8-spd auto/4wd | 9-spd auto/4wd |
| Fuel tank capacity/spare wheel | 68 litres/repair kit | 66 litres/repair kit |
| Boot capacity  | 530 litres | 540 litres |
| Kerbweight/payload/towing weight | 1,855/585/2,000kg | 1,955/540kg/N/A |
| Turning circle/drag coefficient | 12.6 metres/0.31 Cd | 12.5 metres/N/A |
| Basic warranty (miles)/recovery | 3yrs (unlimited)/3yrs | 3yrs (unlimited)/3yrs |
| Driver Power manufacturer/dealer pos. | 9th/21st | 21st/12th |
| NCAP: Adult/child/ped./assist/stars | 91/85/81/59/5 | 95/90/77/62/5 |
|   |   |   |
| 0-60/30-70mph | 3.2/2.3 secs | 3.3/2.5 secs |
| 30-50mph in 3rd/4th | 1.5/2.0 secs | 1.6/2.2 secs |
| 50-70mph in 5th/6th/7th/8th | 2.4/3.3/4.2/7.6 secs | 2.5/3.4/4.8/7.8 secs |
| Top speed/rpm at 70mph  | 155mph*/1,700rpm | 186mph*/1,500rpm |
| Braking 70-0/60-0/30-0mph  | 45.4/33.3/8.7m | 42.8/31.5/9.5m |
| Noise outside/idle/30/70mph | 63/56/62/67 dB | 63/56/63/69dB |
| Auto Express econ. (mpg/mpl)/range | 24.0/5.3/359 miles | 21.1/4.6/306 miles |
| Govt urban/extra-urban/combined  | 19.5/34.4/26.9mpg | 24.1/37.2/31.0mpg |
| Govt urban/extra-urban/combined  | 4.3/7.6/5.9mpl | 5.3/8.2/6.8mpl |
| Actual/claimed CO2/tax bracket | 272/241g/km/37% | 309/207g/km/37% |
|   |   |   |
| Airbags/Isofix/park sensors/camera | Six/yes/yes/yes | Seven/yes/yes/yes |
| Auto box/lane keep/blindspot/AEB | Yes/£1,470^/yes/yes | Yes/£595^/£595^/yes |
| Clim ctrl/cruise/leather/heated seats | Yes/yes/yes/yes | Yes/yes/yes/yes |
| Metallic/LEDs/k'less entry & go/pwr boot | Yes/yes/yes/yes | £685/yes/£2,595^/yes |
| Nav/digi dash/DAB/connect services | Yes/yes/yes/yes | Yes/yes/yes/yes |
| Wireless charge/CarPlay/Android Auto | Yes/£235/no | £150/yes/yes |