Best Premium SUV
Land Rover Discovery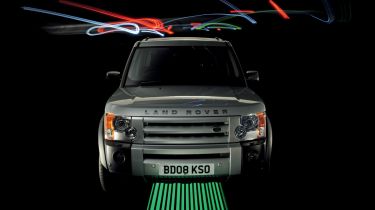 BEST PREMIUM SUV: Land Rover Discovery
There were two 4x4 awards up for grabs in Auto Express's New Car Honours 2008 – and Land Rover has won them both!
If you want a compact SUV, the Freelander is the best option, and for those with the budget to venture into the premium off-road sector, it's the larger Discovery which tops the chart. That's all the more impressive when you consider the variety in the premium SUV market. In addition to rivals such as the new BMW X5 and Mercedes M-Class, the Discovery faced stiff in-house competition from the Range Rover and Range Rover Sport.
In the end, it was the Discovery's blend of practicality and desirability that won over our judges. Utilitarian appeal has never been mixed with luxurious comfort so successfully. Its seven-seat interior is not only huge, but hugely adjustable. There is room inside for seven adults to sit in comfort, or with only five on board, the luggage space is massive. Fold the middle row, too, and you have the carrying capacity to rival a mid-sized van.
What's more, the Land Rover's optional air-suspension and Terrain Response System allow drivers to reach all but the most inaccessible locations, while maintaining faultless ride comfort on-road. The Discovery is also much more stable when cornering than its wallowing predecessors.
As at home on the M25 as it is roaming around the Serengeti, it's clear that no other car offers such a wide range of abilities.
Commended: BMW X5
Shortlist: Land Rover Discovery BMW X5Mercedes M-ClassBMW X6Audi Q7 Range RoverVolvo XC90Mercedes GL-Class Range Rover Sport