Fiat 500 Passion: long-term test review
Final report: Fiat's baby EV is hot in the city and good elsewhere if the weather's not cold
Find your Fiat 500
Offers from our trusted partners on this car and its predecessors...
Or are you looking to sell your car?
Advertisement
Verdict
A pleasant six months comes to an end with a pleasant small car. Perhaps it's no surprise that the 500 is already a common sight on the roads of our capital; it's like the Fiat EV was made for it.
Mileage: 4,743
Efficiency: 3.7 miles/kWh
Our time with the new, all-electric Fiat 500 has come to an end. But not without a little pomp and circumstance. On its departure, I've decided to hand the Fiat the Key to the City, but it's an award that certainly comes with some caveats. 
For the past six months, the 500 has lived a varied life. We've driven it long distances, testing out the UK's growing EV charging network in the process, and it had a stint as a rural runaround for deputy consumer editor Tristan Shale-Hester. It's in the city that the 500 has impressed us the most, though, and while that's not surprising, it does lay bare some home truths. 
When I took delivery, the warm weather meant that almost at once, I found the 500 was an EV capable of being more than just a city runaround. In battery-friendly temperatures the claimed range of 199 miles is certainly within reach, with a little bit of effort needed to drive efficiently. 
Even taking the car on a weekend trip to rural Norfolk didn't expose any limitations. Instead, it bolstered my expectations of what this car can handle. Those expectations have shifted a little since temperatures dipped over winter, with the car's range readout predictably dropping. 
The result is that this is a small EV you can do bigger journeys with, but come winter, you'll be sticking to town with the 500. 
And that's no shame, because it excels in tight city streets. My final trip in the car took me out of London and back in again during rush hour, and entering the capital on the return leg made me realise what I'll be missing now that the Fiat 500 has gone. 
This is a joyful car to drive around town. Compact dimensions combined with excellent all-round visibility and light controls make it a total doddle to wind it through tight streets and awkward junctions. I found my journey home through London, using some little-known shortcuts, to be one of the most enjoyable trips I've had in the 500. It was a perfect send-off. 
I've spent an awful lot of time driving the car in its 'Sherpa' drive mode in the city, when the weather hasn't been too chilly; this automatically deactivates the climate control to enhance the car's maximum range. However, I've barely needed to use the 500's 'Normal' drive mode. The Range mode, instead, is very much the default, offering up enough power for journeys at motorway speeds, while enabling one-pedal driving in town. It's a set-and-forget mode, so you don't need to fiddle endlessly to find a set-up that's both sympathetic to driving range and performance. 
Except for a trickle charge on a three-pin plug in Norfolk, I've only charged the EV publicly. Road trips have included stops at Ionity and Instavolt. But my lack of a home charging solution is not ideal, given that I have no access to off-street parking or a top-up point of my own. 
Partnership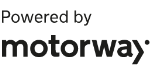 Need to sell your car?
Find your best offer from over 5,000+ dealers. It's that easy.
Thankfully, I've not had to fight to get the 500 refreshed at my local Source London charging points, and I never once had a moment where a Fiat with a flat battery has sat outside on the street when I needed it the most. It goes to prove that with a bit of effort, running an electric vehicle without a home charger is certainly possible.
Fiat 500 Passion: third report
The all-electric Fiat 500 city car is feeling the squeeze like everyone else
Mileage: 4,468 miles
Efficiency: 3.7 miles/kWh
Inflation in the UK is at a 30-year high. According to the Office for National Statistics, the Retail Price Index we use to calculate how fast prices on the shelves are rising hit 7.8 per cent for January. With everything from food to clothes to how we warm our homes and fuel our cars increasing in price, the general cost of living is very much on the nation's mind. 
It got me thinking that now could be a good time to assess our long-term Fiat 500 from a new perspective. We've raved about how this is a small and relatively affordable electric car that seems to have an edge on its direct competitors, namely the MINI Electric and Honda e. It's just as good to drive as those, but on paper it delivers more range for less money than either of them.
When boiled down to the absolute basic calculation of range versus cost, we've trumpeted that this is an EV that represents good value for money for a while now. However, the 500 isn't an exception to inflationary pressures of its own, and outside influences have made the model more expensive than before, too.
Our car is a mid-spec Passion model, and we've gone for the larger 42kWh battery and more powerful 116bhp single electric motor. We've noted in these pages before that it's perhaps the sweet spot of the range, because it mixes decent, if not vast amounts of standard equipment with the longer-range drivetrain and charging technology that's key to unlocking the 500's appeal. And it does this while keeping the list price – and indeed the monthly repayments – reasonable. 
But since its arrival on our fleet, Fiat has altered its UK line-up. Passion trim is no longer available, and in its place is a new model offered in partnership with the HIV/Aids charity [RED]. Fiat's price lists have been changed to reflect this. 
The [RED] model is offered with both the 24kWh and 42kWh batteries, and it's positioned in a similar ballpark to our discontinued Passion car: while it costs more, it also features additional standard equipment. For example, the 10.25-inch infotainment screen that was an option on our car is standard on the [RED]. 
The new specification is a little more flamboyant, with red Fiat badges and dashboard fascia in the same colour. Fiat says that some new Passion models are still available from stock at dealers, though, so you can still get your hands on a car like ours, you just can't order it new yourself. 
The £28,835 list price for the [RED] edition (before the Government's Plug-in Car Grant) compares with the £26,995 basic price of our model at delivery last September, demonstrating that the 500 hasn't been able to weather the storm of rising prices, even with the extra equipment thrown in to soften the blow. 
The reduction in the Government's plug-in grant has also taken its toll, meaning that buyers have to fork out an extra £1,000 to get into a 500 now.
Taken on a monthly PCP basis, it means that the price has risen. A 10 per cent deposit on a 42kWh 500 [RED] over 36 months and 10,000 miles a year works out at a repayment of £356 a month. When we awarded the 500 our City Car of the Year title at our New Car Awards last summer, highly specced Icon cars were going for around £295 a month on similar terms.
Fiat 500 Passion: second report
We take our new Fiat 500 on a long trip outside its comfort zone
Mileage: 3,191 miles
Efficiency: 3.9 miles/kWh
I've been fortunate enough to sample a decent number of the current crop of electric cars available to drivers in the UK, but I've never had the chance to run one on a daily basis until now. With our news editor James Brodie taking a well deserved holiday, I was more than happy to be handed the keys to his Fiat 500 long-termer for a few weeks. And I pressed the little Italian city car straight into action, its first task being a 150-mile trek to the West Country.
The 500 didn't take long to impress me. Its slick infotainment system with wireless Apple CarPlay functionality is a highlight, plus it's effortless to drive in urban areas, thanks to its smooth electric powertrain, light steering and efficient regenerative-braking system.
As I pulled on to the motorway, though, and accelerated to 70mph, the rate at which the 500 haemorrhaged miles of range was a little alarming. The indicated 165 miles I'd started with – already lower than the 199-mile WLTP range – had fallen to nearer 140 miles, and was dropping even further. I realised a top-up would be needed sooner than I expected, so I set course for an Instavolt rapid charger at a service area. Upon arrival, though, I found another car already plugged in. With no other unit available, I decided to look elsewhere.
Off the motorway and further along my route, I arrived at a GeniePoint rapid charger. However, I made around six attempts to get it going, and each time was greeted with a message that read 'CCS error' followed by a plea to contact GeniePoint's maintenance staff.
I phoned up the company's helpline and, after a few minutes on hold, heard an all-too-familiar message about an unusually high number of calls. At that point I gave up, and again climbed behind the wheel to head for the next rapid charger along my route.
This time, it was a Swarco E.Connect unit in a pub car park, with a notice proudly boasting that it had been installed under contract from National Highways. This didn't change the fact that, once again, each of my attempts to get the unit to actually charge the 500 resulted in nothing.
Thankfully I managed to reach a customer-service agent on the phone, who was very friendly and keen to help, remotely restarting the charger twice. Even this did not work, annoyingly, and the agent apologised, explaining that an engineer would have to be sent out.
I didn't have a lot of range left at this point, and there weren't many other rapid chargers around. As a result, I decided to take a gamble and set my sat-nav for a retail park 17 miles away which claimed to have three rapid chargers, knowing full well that if none of them worked, I'd end up calling my breakdown company.
I arrived at the first charger – a BP Pulse unit – with 10 miles of range to spare, and thankfully it started charging the car on my first attempt. I had 80 per cent battery 45 minutes later, and managed to reach my destination on the Somerset/Devon border – although to conserve the range I did set the cruise control at 55mph for many stretches of 70mph dual-carriageway.
Across various other journeys I've since made in the Fiat, including returning to London via Dorset, I've both charged on a domestic three-pin set up and used a couple of other rapid chargers – one Shell Recharge unit and another GeniePoint – both of which worked flawlessly. I also managed to charge to 100 per cent at a 7kW Source London Type 2 unit, which took around seven hours and 30 minutes.
Yet in spite of the charges I have managed, a success rate of three out of five for the public units I've plugged into isn't ideal. And as for the 500, which is a brilliant car in many ways, its aversion to travelling at motorway speeds is quite a serious flaw.
Fiat 500 Passion: first report
Our current city car champ makes a good first impression in London, but the Fiat 500's real tests are still to come
Mileage: 794
Efficiency: 4.5 miles/kWh
In the grey corner, weighing in at 1,395kg and with an undefeated record in Auto Express group tests... the current champion in the Auto Express New Car Awards City Car of the Year category, the new, all-electric Fiat 500.
In the fetching yellow jumper is me, its custodian for the next six months. This impressive small electric car, which beat its rivals on test and did enough to convince us to bestow New Car Awards honours on it this year, is about to enter its toughest bout yet. We're going to find out how it stacks up in daily life on the Auto Express fleet.
Why the boxing references? Well, aside from the fact that the 500 has given lots of other small EVs a bloody nose since its launch, it's also a metaphor for what could, but I hope won't be, some forthcoming scraps of my own. Not with the car, but with the UK's public charging infrastructure, which I'll have to rely on almost entirely.
Some context is probably necessary here. I don't have a driveway, and have to park the 500 on the street. This means I can't rely on using a home wallbox to recharge, and I can't really feed a cable from a household plug, across the pavement under a cable guard and to the Fiat either, because this is an ill-fitting and potentially dangerous solution for several reasons. And that's before you even consider the fact that I don't live on the ground floor of my building.
So we have an electric city car very much in its element on our capital's streets, but without the most optimal charging option. Judging by how busy some of the charging points near me are, I'm not only person in this predicament. The growing popularity of EVs is no longer something just noted in the SMMT registration figures; it is something you can see every day out on the road, and now in my case, when I'm running on sparks and want a charge.
My local options aren't great. Although my London borough has plenty of Source London points – 65 in total – and I can use any of them without risking a parking ticket, there are only two within a stone's throw. Handily placed four minutes on foot from my front door, they're the points I hope to become acquainted with the most.
However, they're also exceptionally busy, capped at a speed of 7kW, and if you can't get hooked up after 7pm (when everyone else wants to), you can only charge for up to three hours at a time. That means filling the Fiat's 42kWh battery from a relatively drained starting point is going to take at least two separate charges. These can be reserved for a small fee online or via an app.
Source points are available further afield but these are similarly governed and capped at a 7kW DC maximum flow. There is lamp-post charging locally, and there are four in my road alone. But two are broken, and the pair that work are again in high demand or parked in front of by people in internal-combustion cars, because there's nothing in place to stop this from happening just yet.
A petrol station 16 minutes' drive away has 50kW DC rapid charging available. I could charge the car faster still, thanks to the 42kWh-battery 500's 85kW rapid-charging capability, but I've yet to explore fuelling an EV in a similar way to a petrol car, by going to a rapid point and waiting for a charge to be completed.
With a little forward planning and a bit of patience, the local charging options have so far proven adequate enough. I've not been caught short, but I've yet to truly use the car day to day, so we'll see how things go as the miles clock up over the months.
The Fiat has already made a fantastic impression on me from behind the wheel. It's a wonderful car to slink around town in, combining its still-modest footprint and good driving position with large windows for excellent visibility. As such, it's not at all surprising that I've already seen many new 500s around my part of London.
The car's efficiency so far is 4.5 miles per kWh – a real-world range of 189 miles on a full charge, not too far off the 199-mile WLTP claim at all. But I've not done huge motorway miles in it yet, so I'm expecting that figure to reduce a little as time goes on.
| | |
| --- | --- |
| Model: | Fiat 500 Passion 87kW |
| On fleet since: | September 2021 |
| Price new: | £26,995 (after Govt. grant) |
| Engine: | Single 116bhp electric motor, 42kWh battery |
| CO2/tax: | 0g/km/£0 |
| Options: | Cloud Grey metallic paint (£1,000), 16-inch alloy wheels (£350), Wireless smartphone charging (£150), 10.25-inch touchscreen with navigation (£500) |
| Insurance*: | Group: 16D Quote: £446 |
| Mileage: | 4,743 miles |
| Efficiency: | 3.7 miles/kWh |
| Any problems? | Infotainment glitches |
*Insurance quote from AA (0800 107 0680) for a 42-year-old in Banbury, Oxon, with three points.