New 2018 Jaguar XE SV Project 8 ride review
We get strapped into the passenger seat of the fastest ever Jaguar saloon ahead of the XE SV Project 8's full launch
The most focused, and fastest, Jaguar saloon in history appears as striking to drive as it is to look at – from the passenger seat, at least. The noise it makes is just brilliant, and we can't wait to have a proper go in it for ourselves in the not too distant future.
There is nothing remotely subtle about the 592bhp, £149,995, 200mph Jaguar XE SV Project 8. From every angle it looks almost cartoon-like in its muscularity, with swollen rear wheelarches that only just manage to contain a pair of enormous 20-inch wheels wearing Michelin Pilot Sport Cup 2 tyres.
And when you climb inside it, as we did last week for a passenger ride at Goodwood, the Project 8 has the look – and feel – of a very serious piece of machinery. A piece of machinery that has already lapped the Nurburgring faster than any other production saloon – in a frankly outrageous time of just 7:21.3.
• Best executive cars to buy 2018
Yet the XE SV Project 8 is not merely a racing car with number plates, in spite of its Touring car-style bucket seats. Beneath its mostly carbon fibre skin, gaping front grille and vast rear wing, it's also a car to be used on the road. Perhaps not every day or for the school run, but for special occasions for and, for sure, on your way across country to the nearest track day.
Which is where the Project 8 has been designed to perform at its best, hence why we were given our first demonstration at the challenging Goodwood circuit.
"But don't worry" says the car's chief development engineer, Dave Pook, as we clamber in beside him and settle into a deep bucket seat on the right hand side of car. All 300 Project 8s will be hand made in Coventry in left, not right hand drive, proving clearly which markets it's aimed at.
"I'm not here to scare you," says Dave. "And the car isn't like that anyway. It's quick, yes, very quick, but we've set it up to be usable – to be manageable and not to bite you.
"We want it to be enjoyed by people who don't necessarily have the skills of an F1 driver. And from any of the four seats."
As we tear down the pitlane, accompanied by an almighty roar from the V8, the level of thrust is palpable. It feels faster than any Jaguar that has gone before it – and that includes the legendary XJ220. Over the next five laps Pook pedals the four-wheel drive Project 8 quite beautifully. The ride becomes quantifiably stiffer through Normal to Dynamic mode. The body control is tauter, and the whole car more precise in its demeanour.
It feels seriously quick and fundamentally very sorted from the passenger seat. Not just down the straights but through the corners and under brakes as well, thanks to the reduction in weight due to all the carbon bits. A quartet of vast carbon ceramic discs helps it stop sharply, too.
Partnership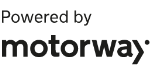 Need to sell your car?
Find your best offer from over 5,000+ dealers. It's that easy.
No wonder it already holds the record for a production saloon around the Nurburgring, and no wonder almost half of the 300 cars JLR's SVO division will build over the next year have already been bought by people who've got Porsche 911 GT3s and BMW M4 GTSs tucked up in their garages.
We can't wait to try it from the correct seat next month to confirm how good it feels from the wrong one.