BMW 7 Series vs Mercedes S-Class: 2023 twin test review
We stretch out in the new BMW 7 Series and Mercedes S-Class to find a luxury champ
If you're splashing out on a luxury limo, where should your cash go? BMW and Mercedes believe they both have the answer. 
From the smallest X1 to the chunky iX EV, BMW is on something of a roll at the moment, and the new 7 Series shows huge promise. In this head to head, we're trying it out with a plug-in hybrid powertrain. 
However, its rival is certain to be a very stern opponent. The Mercedes S-Class has frequently laid claim to the title of being the world's best car, and previous contests between these two have often seen the three-pointed star rising to the top. 
The S 580 e has some deeply impressive attributes, so the M760e will need to have channelled some of BMW's finest engineering know-how to help it come out on top.
| | | |
| --- | --- | --- |
|   | BMW M760e xDrive | Mercedes S580 e L AMG Line Premium Plus Executive |
| Price: | £119,305 | £121,295 |
| Powertrain: | 3.0-litre 6cyl in-line turbo, e-motor / 563bhp | 3.0-litre 6cyl in-line turbo, e-motor / 510bhp |
| 0-62mph: | 4.3 seconds | 5.2 seconds |
| Test efficiency: | 34.1mpg / 7.5mpl | 36.3mpg / 8.0mpl |
| Official CO2 | 25g/km | 16g/km |
| Annual VED: | £560 | £560 |
BMW 7 Series
As standard, the M760e xDrive is loaded with the best tech that BMW can throw at its range-topping saloon, so it comes with a hefty price tag to match. In addition, our car featured the £23,000 Ultimate Pack, which takes the total to £144,905. The S-Class tested here is in top-spec Premium Plus Executive trim, and aside from one or two colour and upholstery options, the £121,295 you see is what you'll pay.
Tech highlights 
Even when compared with its sizeable predecessor, the seventh-generation 7 Series has grown a little larger. At 5,391mm, it's 130mm longer, plus it's 48mm wider and 5mm taller, too. 
While the car's overall size has increased, the engine capacities have shrunk. There will be no V12 engine options in this G70 version of the 7 Series, so smoothness and silence instead come in the form of the all-electric i7. The other powertrains currently available to UK buyers take a half-and-half approach. In this top-spec M760e, a six-cylinder petrol engine is combined with an electric motor. Together, they produce 563bhp and 800Nm of torque – still a huge figure to propel a car with a significant 2.5-tonne kerbweight. 
Up to 48 miles of EV-only driving is possible, thanks to a 22.1kWh battery, while the electric motor itself offers up a fairly generous 194bhp and 450Nm on its own. That motor is integrated into the eight-speed automatic gearbox, and drive is sent to all four wheels.
Safety: Automated driving systems enable the 7 Series to steer within its lane (by monitoring both road markings and vehicles ahead) and keep its distance from other traffic. For the benefit of German autobahn users, this functions works at speeds up to 130mph.
On the road
The impressive level of comfort and refinement in a car of this size is almost taken for granted, so for the 7 Series to also feel competent in corners comes as a big surprise.
Around town: In fully electric mode, the M760e's powertrain is wonderfully smooth and easy to modulate. The feel through the brake pedal is natural and progressive, which helps the driver to bring the car to an easy halt. 
Ride comfort is fantastic, too, and on the rare occasion that the distant thud of a pothole reaches the cabin, the noise is exceptionally well insulated.
Partnership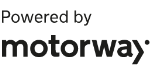 Need to sell your car?
Find your best offer from over 5,000+ dealers. It's that easy.
A & B-roads: Of all the qualities to find in a 5.3-metre-long limousine, keen handling is quite a surprise. While the M760e isn't the sort of car to hustle along a B-road, its composure, a relative lack of inertia and its grip are all very impressive. 
The steering is light and direct, which manages to mask the car's weight while still keeping you conscious of its size. Resist the urge to look over your shoulder and see that enormous cabin behind, and it wouldn't be hard to mistake the M760e for a smaller 5 Series-sized car. 
The brakes are strong and responsive, which is handy because the M760e has huge straight-line performance. The 0-62mph dash takes just 4.3 seconds, which is strong, but perhaps overkill for a car such as this. The hybrid system switches between petrol and electric modes very smoothly.
Motorway: At high speeds, the ride remains settled yet controlled. Things become firmer (yet still very forgiving) when you switch to Sport mode and the ride height drops by 10mm – the latter also happens at motorway speeds. Much like it is around town, the cabin is incredibly quiet. 
Ownership
Sit in the driver's seat, and the contemporary look, superb build quality and hi-tech surroundings are immediately apparent. The front seats are sumptuous and there's a wide range of adjustment available, but we found the level of the dashboard line quite high, which means you need to raise the front seat more than you might expect to ensure decent visibility.
However, it's in the back where many owners will be spending their time, and here the 7 Series is spectacular. A small touchscreen display is installed within both door panels, which lets each occupant adjust climate, seating and infotainment controls. In the case of our test car, that also includes the BMW Theatre screen. A 31.3-inch 8k touchscreen smoothly folds out from the headlining (in sync with the electric rear blinds closing for the full cinema experience) and boots up to present a device that runs Amazon's Fire TV. 
The screen's resolution is razor sharp, and it can be positioned either close to the occupants in order to easily confirm selections on the touchscreen, or further away to make the most of viewing films and television shows. 
Sound is catered for by UK firm Bowers & Wilkins. There are two systems to choose from; the standard version has 18 speakers and a 655-Watt output, while the uprated system (fitted to our test car as part of the Ultimate Pack) doubles the speaker count and lifts power to 1,965 Watts.
Storage: A huge glovebox, deep door bins front and rear, and generous storage under the central armrests for both rows mean that there's plenty of room for hiding away a variety of items inside. In the rear, a pair of cup-holders slide out from within the central armrest, and a couple of USB-C ports sit inside its cubby. The optional Travel and Comfort System adds a pair of tablet holders for rear-seat passengers, plus an extra USB-C port for each.
Practicality
The latest 7 Series is certainly opulent up front, but it's even more impressive for those people who are lucky enough to be sitting in the back.
Rear space: Predictably, rear-seat space and comfort are brilliant in the 7 Series. Headroom and kneeroom are both plentiful, and the seats themselves are wide and soft. Buyers who plan to be driven, rather than drive, will certainly feel like they're getting their money's worth with the BMW limousine.
Boot: On paper, the German model's 525-litre boot volume seems impressive. However, it's quite an awkward shape. Most of the load bay's capacity is achieved in its length – it measures 1,130mm from the back seats to the boot lip – but with a narrow opening and steps in the boot floor itself, it's not an easy space to exploit when carrying luggage.
What to buy?
Which engine and trim we'd choose
Engines: Alongside the M760e there's also the 750e xDrive, which comes with the same battery and a similar petrol engine, although it 'only' has 489bhp.
Trim: M Sport is the only trim available for the M760e. Among other details, the car gets unique bumpers and M Sport colours for the interior ambient lighting. 
Options: There is a range of exterior colours and seat hides to choose from, plus option packs of various prices. The Ultimate Pack adds pretty much every conceivable extra for £23,000. 
Our choice: We'd save some cash and get the similarly powerful 750e instead.
Mercedes S-Class
Brand loyalty among S-Class buyers is incredible, with roughly 80 per cent of European owners going on to either buy another or at least stay within the Mercedes brand. But with the arrival of the new 7 Series, is this the time for owners to reconsider?
Tech highlights 
The S-Class has long had a reputation for being a technological tour-de-force, and for this generation, that extends to the plug-in hybrid powertrain, too. Power comes from a 362bhp 3.0-litre straight-six petrol engine, which works alongside a 148bhp electric motor. Combined, they produce 510bhp, which is plenty of grunt, even if it is slightly down on its rival here. 
The key figure here, though, is the size of the battery. With 28.6kWh, the S 580 e has one of the largest capacities of any PHEV currently available, and enough, says Mercedes, to allow the limousine to cover 63 miles on a single charge. There is a weight penalty that comes with it, and at 2,631kg, the S-Class is more than 100kg heavier than the already portly M760e. Once up to speed, however, a drag coefficient of 0.22Cd helps it to cut through the air efficiently.
Safety: Among the safety innovations that came to market with the latest version of the S-Class are the rear airbags, which deploy from the front seat backs in order to cushion the rear-seat occupants. These are combined with inflatable rear seatbelts to ensure maximum safety for passengers. 
With the E-Active Body Control system equipped, in an event of a predicted side-on collision, the air suspension set-up lifts the vulnerable side of the car by 80mm in a fraction of a second to ensure that the strongest parts of the chassis bear the brunt of any impact.
On the road
In some areas, the S-Class is spectacularly capable, but small flaws take the shine off the experience. 
Around town: Chief among those flaws is the braking. For a car that will often be driven by a chauffeur, it takes a very deft foot on the brake pedal to bring the S-Class to a smooth halt – a manoeuvre that's much easier in the 7 Series. It's no smoother from higher speeds, because the car surges as if it can't work out whether to brake with motor re-gen or the mechanical discs and pads. 
Another issue is the ride; we expect a car such as this to be exceptional, but it's fidgety at low speeds. Elsewhere, the electric motor is smooth and powerful enough for urban driving. 
A & B-roads: Performance isn't in short supply, either. The S 580 e delivers a relentless, linear surge, and its tuneful straight six is a little quieter than the BMW's. It feels heavier than the 7 Series in corners and there's more roll, but it's composed and grippy, and the light steering is precise. 
The only real giveaway that the S 580 e is so heavy comes, again, from the brakes. It's not just the feel that's the problem, it's the stopping power; slowing down 2.6 tonnes with a degree of urgency feels like it's asking a lot of the discs and pads.
Motorway: The slight low-speed jiggle disappears completely at speed, where the ride quality aboard the S-Class is fantastic. The Mercedes feels more like it's floating above the road rather than rolling along it – even more so than in the BMW. The sensation is helped by the fact that wind and road noise are so well isolated from the cabin. Predictably, high-speed stability is great, all of which makes a 70mph cruise feel more like 40mph.
Ownership
There's not quite the cutting-edge contemporary look to the S 580 e's cabin that there is aboard the M760e, but no matter where you're sitting, the Mercedes' interior is a wonderful place to be. 
Up front, you sink into the huge armchair-like seats – made even more comfortable with soft headrest cushions – and are presented with a commanding view of the road ahead. The driving position isn't as high as an SUV's, but it's a little loftier than in many saloon cars. 
The physical switches and storage compartment lids are beautifully damped and pleasing to touch, so it's a  shame the same can't be said about the slightly fiddly touch controls on the steering wheel. Yet overall build quality feels immaculate.
In the back, occupants can control a range of infotainment functions through a single touchscreen. This can be used while it is neatly integrated into the centre armrest, or it can be removed from its housing and used like a tablet PC. The screen is sharp and responds quickly.
Neither of these two brands chalked up convincing results in our current Driver Power customer-satisfaction survey for manufacturers, with BMW ranking 21st out of 32 and Mercedes taking a disappointing 25th. Of those surveyed, 28 per cent of Mercedes owners experienced faults of some sort (a third were electrical gremlins), compared with 22 per cent of BMW buyers.
Storage: Up front, there are a couple of covered storage spaces that are ideal for hiding away valuable items such as wallets or phones, while larger items can fit inside the spacious glovebox. 
Occupants in the rear seats get a modest storage space beneath the fold-down centre armrest. The door bins front and rear are deep and wide, and are illuminated by the multi-colour ambient lighting that is used throughout the cabin, which means that it's easy to find items even at night.
Practicality
Vast passenger space goes without saying in a car like this, but packaging the S-Class's PHEV powertrain has compromised the room in the boot.
Rear space: Mercedes says that there's 16mm more rear headroom than in the previous model, which was hardly a pokey car itself. Against the tape measure, the BMW has a tiny bit more knee and headroom, but both models are so vast anyway that few people will care.
Boot: The same can't be said in the rear of the car, however. At 350 litres, the overall boot capacity is a little disappointing. However, this space is much better shaped than the BMW's load bay, so it's a little easier to pack items inside. A load-through hatch makes it possible to carry longer, thinner items – as long as the passengers don't mind things poking through between the back seats.
What to buy?
Which engine and trim we'd choose
Engines: If you want a plug-in hybrid, then the S 580 e is the only choice. Also available are the S 350 d and S 450 d six-cylinder diesels, and the S 500, which features a more potent version of the same straight-six engine as the S 580. All of these powertrains include a 23bhp mild-hybrid boost. The range tops out with the S 63 E AMG: an 802bhp V8-engined PHEV.
Trim: Buyers can choose from AMG Line Premium, Premium Plus and Premium Plus Executive specifications. There's a £9,390 price difference between the base and top-level options.
Our choice: The S 580 e is convincing, but the S 500 is smoother, if the bills are acceptable.
Results
Which car comes out on top?
Winner: BMW 7 Series
The Mercedes is the long-standing king of the luxury limos, but for this latest contest, the 7 Series steals its crown. It does so because it beats the S-Class on the qualities that matter most for a luxury car: ride comfort, refinement and smoothness. 
Beyond that, it's a limo that, as long as you're looking at it from the inside, feels truly special, expensive and bespoke. The Mercedes is a luxury car that will slip into your life seamlessly; the 7 Series is one that is distinctive enough to enjoy.
| | |
| --- | --- |
| Pros | Cons |
| Ride quality | Divisive looks |
| Performance | Steeper depreciation than S-Class |
| Handling | 750e is just as luxurious |
| Build quality | Pricey extras |
Runner-up: Mercedes S-Class
Style is a subjective thing, but to many, the more understated looks of the S-Class will be enough to swing things in its favour alone. In other respects, there are obvious strengths, here, too; its electric range and efficiency mean it can travel further between refills, its high-speed ride is wonderful, and the rear quarters are marvellous. 
But in most areas the BMW pips it – even if only by a tiny amount – and, brilliant though it still is, that's enough for it to slip into second place here.
| | |
| --- | --- |
| Pros | Cons |
| High-speed comfort | Low-speed ride |
| Hushed cabin | Feels heavy |
| Opulent back seats | Inconsistent brakes |
| Excellent EV range | Clunky hybrid tech |
Rivals and other options
BMW 7 Series wins our twin test, but what else is out there?
The great debate
What the Auto Express test team would do…
Steve Fowler, editor-in-chief: "You really need access to home charging to make these PHEVs worth your while. On a public charge at 50p per kilowatt hour, the Mercedes cost us £13 to charge – which for a 50-mile EV range translates to 26p per mile. At 36.3mpg, petrol costs 19p per mile."
Sean Carson, associate editor: "If you like to shout about your wealth just a little louder, then the BMW X7 and Mercedes GLS are luxury seven-seat SUV alternatives. The £181,755 Maybach GLS 600 gets a superb active air suspension set-up, but lesser models don't; without it, the X7 is the better car."
Jordan Katsianis, senior staff writer: "You'd think it'd be hard to make the looks of the new 7 Series any more divisive, but BMW has found a way with its two-tone paint option. This finishes the bonnet, roof, boot and door pillars in black or grey with a contrasting body shade. At £11,550, it's not exactly cheap, either."
Dean Gibson, senior test editor: "On top of the paint, the looks and everything else, you can add a glowing grille to the list of ways to make the 7 Series even more eye-catching. 'Iconic Glow' crystal headlights feature Swarovski crystals backlit by 14 LED elements to scatter the light from behind it."
John Mcllroy, deputy editor: "While BMW offers a fully electric version of the 7 Series, the i7, the all-electric Mercedes EQS is a distinct model. It's certainly quiet and efficient, but the cabin ambience and quality, especially in the back, can't compete with the superb standards of the S-Class."
Which would you buy? Let us know in the comments section below…
Specs and prices
 

BMW M760e xDrive

Mercedes S580 e L AMG Line Premium Plus Executive

Petrol, diesel or electric?

Petrol

Petrol

MPG

34.1

36.3

Fuel price

£1.52

£1.52

P11D value

£119,250

£121,239

Fill up

£98.80

£101.84

On the road price/total as tested

£119,305 / £ 144,905

£121,295 / £ 121,295

Residual value (after 3yrs/36,000)

£55,322 (46.37%)

£ 63,546 (52.39%)

Depreciation

£63,983

£57,749

Annual tax liability std/higher rate

£1,908 / £ 3,816

£1,939.82 / £ 3,879.6

Annual fuel. cost (10k/20k miles)

£ 2,026 / £ 4,053

£ 1,904 / £ 3,807

Ins. group/quote/VED

50/ £2725 / £560

50 / £2851 / £ 560

Service costs (3 years)

£1,116

£1,548

Length/wheelbase

5,391 / 3,215mm

5,320 / 3,216mm

Height/width

1,544 / 1,950mm

1,503 / 1,954mm

Powertrain

6cyl inline turbo, e-motor / 2,998cc

6cyl inline turbo, e-motor / 2,999cc

Peak power

563bhp

510bhp

Peak torque

800Nm

750Nm

Electric motor / peak torque

194bhp / 450Nm

148bhp / 440Nm

Transmission

Eight-sped auto / 4wd

Nine-speed auto / rwd

Fuel tank (litres) / battery capacity

65 / 22.1kWh

67 / 28.6kWh

Boot capacity

525 litres

350 litres

Kerbweight / payload / towing weight

2,525kg / 680 / 2,000kg

 

(BMW can haul a two-tonne trailer)

2,631kg / 439 / 0kg

 

(Mercedes not rated for towing)

Turning circle

12.1 metres

12.5 metres

 

Standard four-wheel cuts two metres

from the Mercedes turning circle

Basic warranty/recovery

3yrs (60k) / 3 yrs

3 yrs (unlimited) / 3 yrs

Driver Power manufacturer position

21st

25th

Euro NCAP: Adult / child / ped. / assist / stars

N/A

N/A

0-62mph / top speed

4.3 secs / 155mph

5.2 secs / 155mph

Test economy / range

34.1 / 488 miles

36.3 / 535 miles

WLTP combined (MPG)

256.8mpg

403.6mpg

WLTP combined (miles per litre)

56.5mpl

88.8mpl

Claimed EV range

48 miles

68 miles

Charge time

3 hrs (0-100% at 7.4kW)

20 mins (10-80% at 60kW)

Actual/claimed CO2/tax bracket

191 / 25g/km / 0.08

180 / 16g/km / 0.08

Number of airbags / Isofix points

Seven / two

10 / two

Parking sensors/camera

F&r / 360

F&r / 360

Lane-keep assist / blindspot / AEB

Yes / yes / yes

Yes / yes / yes

Climate control/adaptive cruise ctrl

Four-zone / yes

Four-zone / yes

Leather / heated seats / wheel

Yes / yes / yes

Yes / yes / yes

Metallic paint/LED lights

£0 / yes

£0 / yes

Keyless entry & go/powered tailgate

Yes / yes

Yes / yes

Sat-nav/digital dashboard/USBs

Yes / yes / four

Yes / yes / eight

Online services/wireless charging

Yes / two

Yes / two

Apple CarPlay/Android Auto

Wireless / wireless

Wireless / wireless