Mercedes GLC Coupe review
The mid-size Mercedes GLC has been given a coupe-like body and a price hike to increase its desirability
Find your Mercedes GLC
Offers from our trusted partners on this car and its predecessors...
Or are you looking to sell your car?
Advertisement
The Mercedes GLC Coupe is the sporty variant of the Mercedes GLC, which is Merc's mid-sized SUV that counts the BMW X3 among its rivals. The Coupe is a great smaller sibling to the GLE Coupe with a less imposing look that actually makes it more desirable, and it goes head-to-head with BMW's own SUV coupe the X4.
The GLC Coupe is sharper to drive than the standard GLC, but remains more of a comfortable and refined cruiser than a sports car. It's not a true driver's car in the vein of the Porsche Macan, and compared to the X4 it's more comfortable and less involving to drive. The engine options all offer a strong blend of performance and efficiency, while the full fat AMG models have a pleasing counterpoint in the form of a pair of plug-in hybrid options.
You have to make sacrifices in terms of practicality, as the Coupe's boot is smaller than the standard GLC's and it's not as roomy in the back, either. It's pricier, too, but for some buyers the extra cash will be worth it for the looks alone. Happily, the classy and solidly built cabin design of the GLC is carried over to the Coupe.
About the Mercedes GLC Coupe
The Mercedes GLC Coupe is the sporty variant of the Merc's mid-sized SUV. While the standard GLC-Class is designed to be a practical five-seat family SUV, the GLC Coupe has a lowered roof line to go with its coupe tag. As well as being lower than the standard GLC, the Coupe is marginally longer and wider, too.
While the standard GLC rivals models such as the BMW X3, Audi Q5 and Jaguar F-Pace, the GLC Coupe is more of a niche product. Its main rival is the BMW X4, which is a coupe variant of the X3, while sportier versions of the GLC can be considered rivals for the Porsche Macan and top-end Jaguar F-Pace V6S.
Like all of Mercedes's models, each different engine is signified by a different badge on the bootlid. The Coupe has the same engine range as the standard GLC, so there are 220 d 4MATIC and 300 d 4MATIC diesels, plus the mild-hybrid 300 4MATIC petrol, and petrol and diesel plug-in hybrids (PHEVs) known as the 300e 4MATIC and 300 de 4MATIC respectively.
 The 220 d and 300 d use versions of the same 1950cc four-cylinder diesel, and the same engine also appears in the 300 de 4MATIC PHEV where it's boosted by a meaty electric motor. The 300 4MATIC and 300 e 4MATIC PHEV share a four-cylinder petrol engine, the latter also sharing its electric motor with the 300 de. All the above versions use the same 9G-TRONIC nine-speed auto transmission.
The Mercedes-AMG versions of the GLC Coupe also mirror those of the regular GLC SUV, which means you can have a 3.0-litre V6-powered AMG GLC 43 or a 4.0-litre V8-powered AMG GLC63 - the latter with a whopping 503bhp and both with AMG's Speedshift nine-ratio automatic gearbox.
Partnership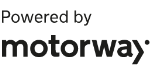 Need to sell your car?
Find your best offer from over 5,000+ dealers. It's that easy.
As you might expect, the trim levels of the GLC Coupe mirror those of the SUV, and following the facelift introduced in 2020 that means you can now choose from AMG Line, AMG Line Premium and AMG Line Premium Plus models with any of the standard PHEV powertrains. Full AMG versions have a different model line-up, so you can choose the GLC43 with Premium or Premium Plus trim, while the GLC 63 comes in its own unique spec called Night Edition Premium Plus.
The standard AMG Line equipment highlights include 19-inch five-spoke alloys, a diamond grille, LED headlights with integral driving lights, plus privacy glass on the outside. Inside you get black leather chairs, a three-spoke mult-function steering wheel, three-zone climate control and 10.25-inch central touchscreen featuring HD navigation and the MBUX multimedia system with voice control.
AMG Line Premium upgrades you to 20-inch alloys and exterior running boards, plus a 12.3-inch touchscreen, Apple CarPlay and Android Auto, plus wireless phone charging, traffic sign assist and 64-colour ambient interior lighting. AMG Line Premium Plus adds a sliding sunroof, Keyless-Go, electric seat memory functions, and a Burmester surround sound system.
Top-spec AMG Line trim adds 19-inch alloys, sportier exterior detailing, sports suspension (although this gives the car a fidgety ride) and AMG cabin design add-ons. All models can be ordered with the Premium or Premium Plus packages, both of which add a variety of luxurious equipment including 360-degree cameras, high-end stereos and panoramic glass.
The GLC43 and GLC63 models have even more standard features, including 20-inch alloys, special bodystyling, selectable performance exhaust, Ride Control air suspension and AMG lettered brake calipers. The flagship Night Edition has 21-inch alloys, dark trim embellishments, AMG performance seats, Nappa leather upholstery with carbon and aluminium interior trim, a head-up display (HUD), plus the AMG Driver's Package that includes the 174mph uprated top speed. You also get an AMG Track Pace smartphone app to record lap and sector times, and share video recordings. 
Engines, performance and drive
Mercedes' GLC Coupe has been engineered to give a sportier drive and it's largely worked - though it's no Porsche Macan
When Mercedes launched the standard GLC we found it offered a comfortable and refined drive, but lagged behind the BMW X3 and Porsche Macan for handling and agility. It seems Merc has tried to address that with the GLC Coupe, which gets a thorough re-engineering in search of a sporty feel.
Every Mercedes GLC Coupe comes as standard with retuned sports suspension, including Mercedes' Dynamic Select system with adaptive dampers and selectable driving modes. As is usual with Mercedes, there is also the £1,495 option of air suspension with continuously variable damping and adjustable ride height. Mercedes has also given the GLC Coupe a wider track than the GLC, plus a retuned steering rack for more directness.
On 19-inch wheels the GLC Coupe's ride is slightly lumpy, while the body doesn't feel particularly well tied down over bad surfaces. On rougher roads the chassis fidgets, and it struggles to settle into a smooth lope on the motorway. Yet start to push harder through a series of corners and the Mercedes wallows around. The mushy, lifeless steering lacks the BMW X4's precision, and the GLC Coupe isn't as willing to change direction. Nor is it as agile or fun – although neither car is particularly inspiring from behind the wheel.
Naturally, the AMG models are sharper. The top end GLC 63 S version boasts quick, direct and well weighted steering, but it's still not as precise as the Porsche Macan, and it isn't aided by the GLC Coupe's rather hefty curb weight. The 4.0-litre biturbo V8 engine is special though, and dominates the driving experience with its noise and sheer power. 
GLC Coupe models fitted with air-suspension offer a good blend of comfort and handling, but on standard springs with larger wheel choices it can be unsettled at low speed. In any mode and with any setup, the Mercedes lacks the agility and playfulness of a Macan. It is extremely refined though, with wind and road noise mostly blocked out even on the largest wheel options. Compared to a standard GLC the ride height is slightly lower, so while it won't be as capable off road, a lower, sportier seating position is granted.
Engines, 0-60 acceleration and top speed
The pre-facelift GLC Coupe's engine range kicked off with the familiar 2.1-litre four cylinder diesel engine in two states of tune: the 168bhp 220 d or the 201bhp 250 d. Now though, the GLC comes with the newer 2.0-litre diesel carried over from the latest E-Class which is smoother and more refined. 
It comes as the 191bhp 220 d or the 242bhp 300 d, and while the more powerful variant gives you bootlid bragging rights and an extra 100Nm of torque, the 200 d is a very effective option that should satisfy most drivers.
However, while the base 220 d manages 0-62mph in a decent 7.9 seconds, the 300 d manages the same sprint in 6.6 seconds which may appeal to drivers of the Coupe with its sportier feel. While Mercedes' in-gear times are good, the nine-speed auto box is eager to kick down due to heavy kerbweight, and it's not as responsive as the BMW X4's auto gearbox.
The mild-hybrid GLC 300 Coupe has a 254bhp petrol four-cylinder with a 14bhp 48V starter-generator that seamlessly cuts out for efficient coasting, and while performance is strong with a 6.3 second 0-62mph time, the 300d is cheaper, just as quick with lots more torque, and a lot more fuel efficient to boot.
If you want to go faster with even more efficiency, the plug-in hybrid versions provide 0-62mph in 5.7 seconds and 6.2 seconds for the petrol and diesel models respectively. The difference is down to a slight power advantage for the petrol hybrid which can muster a combined 311bhp compared to the diesel hybrid's 302bhp.
The 384bhp 3.0-litre twin-turbo V6 in the AMG 43 model has a sub-five second 0-62mph time, a 155mph maximum speed, and is geared for performance over efficiency. The GLC 63 S with its 503bhp and 700Nm of torque manages 0-62mph in 3.8 seconds, while the standard AMG Driver's Pack unlocks a top speed of 174mph. Both AMG engines offer the thrill of a crackling and popping performance exhaust in Sport+ mode, but the V8 takes the biscuit for pure aural drama. 
MPG, CO2 and Running Costs
Diesels are reasonably efficient, although it isn't exactly cheap to buy in the first place
The GLC 220 d Coupe claims up to 42.2mpg combined, which is a couple of mpg shy of equivalent SUV versions. The 300 d manages a best of 40.9mpg, while the mild hybrid petrol GLC 300 manages a best of just 32.8mpg - so you'd really need an anti-diesel bug to choose it over the 300 d. 
CO2 figures for the 220 d and 300 d are 166g/km and 194g/km, which means tax Benefit-in-Kind (B-i-K) rates of 37 per cent. The 300 petrol is in the same bracket too.
Go for either of the PHEV options and things look a lot more promising. The 300 de boasts an official combined figure of 148mpg, while the 300 e variant can muster a best of 122.8mpg. Both will do over 25 miles on battery power only, and charging up the battery from 10 to 90 per cent takes just an hour and half from a wallbox, or five hours from a regular domestic socket. The PHEV efficiencies and low CO2 emissions of somewhere around 50g/km depending on model also bring significant tax benefits to business users, as B-in-K rates start at just 13 per cent.
Fuel consumption on the AMG models is below 22mpg for the GLC 63S, and up to 26mpg for the GLC43. CO2 figures range from 244 to 295g/km, which means B-i-K is 37 per cent again.
For private buyers keen on the GLC Coupe, they might want to do the sums before taking the plunge. The Coupe range carries a premium of around £3,000 over the standard model. But that means the range starts at more than £40,000, so from April all models face a £450 road tax bill for the first five years - if you're looking at the lower spec versions, you could save £330 a year by going for the standard GLC instead.
Insurance
Insurance groups are largely on par with the BMW X4 and Porsche Macan. Ratings start at group 29 for the GLC 220 d, while the 250 d is in group 34 and the 350 d is in group 40. The rapid petrol AMG 43 is in group 44. 
Depreciation
Unlike Mercedes' bigger SUVs, which depreciate heavily, every version of the GLC Coupe is predicted to retain over 50 per cent of its value after three years. That figure will worsen if you go heavy on the options, of course, but that's as good as a BMW X4.
Interior, design and technology
Coupe-SUV looks will always divide opinion, but the GLC Coupe looks smarter than the BMW X4 with a great interior
Style-conscious buyers wanting a diesel SUV with the lines of a coupé have now got it better than ever. And if you don't want to break the bank with the larger, more expensive GLE Coupe or BMW X6, the GLC Coupe is a more affordable alternative.
The curvaceous end result isn't as brash and imposing as the GLE Coupe, that's for sure. That's probably due to the GLC Coupe's dimensions: it's significantly lower and narrower than the GLE, but it's longer, wider and lower than the GLC.  
It looks a bit more squat and purposeful than the standard car as a result, and although from some angles the rear-end is a little awkward, it's preferable to the ungainliness of the BMW X4. Our biggest problem is that the regular GLC isn't an unattractive car, so the GLC Coupe is solving a problem that doesn't really exist. Still, AMG-line variants look smart with the extra visual trinkets and larger alloys.
Inside, the GLC Coupe borrows its cabin design almost wholesale from the GLC. That means it's one of the nicest places to sit in its class, with luxurious materials, a good mix of colours and a high quality feel.  Top models get a vast array of gadgets to play with, too. The driving position is a bit lower than the GLC's, which may not be to all tastes but it helps the car feel like a sportier SUV. The Porsche Macan has a more solid feel to its cabin trim, however, and the switchgear is more logically laid-out.
Buyers can add Premium and Premium Plus packages to the GLC Coupe to make things even more upmarket, bringing kit such as memory seats, a Burmerster hi-fi, panoramic glass roof, keyless entry and ambient lighting.
Sat-nav, stereo and infotainment
The GLC Coupe uses the same MBUX infotainment and navigation system as the GLC. That means base cars come with a 10-inch tablet-style dash mounted screen, while an upgraded 12.3-inch unit is fitted on everything else. 
The MBUX system looks great with attractive graphics, but the mass of sub-menus combined with the fiddly mix of a scrolling dial and a touchpad means it isn't as easy to use as rival systems from Porsche and BMW. It's also something of a shock to find Apple CarPlay and Android Auto aren't included on the £40,000-odd AMG Line entry model.
The optional 590W Burmester stereo offers crystal clear and powerful sound, although the standard set-up is fine for most.
Practicality, comfort and boot space
Practicality is compromised compared to the GLC but storage is good and the boot is a decent size
It doesn't take a brain surgeon to work out that if you make an SUV look like a coupe there will be some practicality compromises. Indeed, the lower roofline of the GLC Coupe means it's not as accommodating for rear seat passengers. It is on a par with the BMW X4 in terms of space, however, both for passengers and in the boot. 
Cabin storage is reasonable: the door bins and glovebox are a decent size, the centre console armrest flips up to reveal a deep bin, and rear seat occupants get cup holders in the armrest. The driving position is adjustable for all shapes and sizes – plus most models get electric steering wheel adjustment – and front visibility isn't too bad. Rear visibility is lacking, however, thanks to the sloping roof and thick pillars. Best to rely on the standard-fit rear view camera to help you out of tight spots.
Size
The GLC Coupe is 4.73m long, 1.89m wide and 1.6m tall. That makes it longer and wider than the GLC on which it's based, and therefore slightly less easy to park despite Merc's clever 360-degree birds eye view camera system on the screen. It's also slightly longer and wider than a BMW X4.
Legroom, headroom and passenger space
The Mercedes GLC Coupe offers plentiful room for front seat occupants –despite a large centre console - but the rear seats are adequate rather than exceptional in terms of space. Legroom is pretty good thanks to the 2.87m wheelbase, but six-footers will find their heads brushing the roof and there's really only space for two in comfort thanks to the large transmission tunnel.
Boot
The GLC Coupe's boot is 50 litres down on the GLC's with the seats up, and 200-litres down with them folded. That's something to consider when comparing the two body styles, although the Coupe is still no worse than a BMW X4. The loadspace is long and wide enough, but it's not very deep (even with underfloor storage) and you have to lift items high to load them in. A Porsche Macan has a more practical loadspace. 
Reliability and safety
Standard safety kit is good, but Driver Power customer feedback could be better
The GLC Coupe was too niche to feature in our most recent Driver Power results, while the regular GLC didn't appear either. Mercedes finished a disappointing 28th out of 30 for manufacturers in the 2020 edition of the survey.
All of the engines used in the GLC Coupe are pretty up-to-date, but they are tried and tested in other models, and there are no signs of any serious emerging problems.
The GLC Coupe gets an impressive amount of safety kit as standard, including seven airbags, collision prevention with autonomous braking, ESP with crosswind assist, and a drowsiness detection system. Adaptive cruise control with semi-autonomous steering, throttle and braking, lane keep assist and traffic sign reading are also optional.
The standard GLC scored five stars in its Euro NCAP crash test with particularly impressive scores for adult occupancy protection, and we expect the GLC Coupe to be much the same. It surpasses the BMW X4 for safety as the new tests are more stringent, and it has more tech included.
Warranty
Every GLC Coupe comes with a three-year/unlimited mileage warranty, which is no better or worse than most rivals offer. As usual, you can pay to extend the warranty period. 
Servicing 
Mercedes offers a plethora of servicing plans you can buy (or bargain into the sale) to ensure your GLC Coupe is maintained at a main dealer for just one year or up to four years.  Service intervals will likely be pretty standard for the class.
For an alternative review of the latest Mercedes GLC Coupe visit our sister site carbuyer.co.uk
Which Is Best
Cheapest
Name

GLC 220d 4Matic AMG Line 5dr 9G-Tronic

Gearbox type

Semi-auto

Price

£49,520
Most Economical
Name

GLC 300e 4Matic Urban Edition 5dr 9G-Tronic

Gearbox type

Semi-auto

Price

£64,350
Fastest
Name

GLC 300e 4Matic AMG Line 5dr 9G-Tronic

Gearbox type

Semi-auto

Price

£54,405