All-new 2018 Mercedes Sprinter: UK prices revealed
The third generation Mercedes Sprinter panel van is here with a complete redesign and the latest Mercedes-Benz technology features
Mercedes has revealed prices and specs for the new Sprinter, with orders now open and production due to commence in June.
The new van will start from £24,350 excluding VAT - that's for a standard roof, front-wheel-drive, short-wheelbase L1 panel van, with a 111bhp 211CDI diesel four-cylinder engine. Mercedes says that there's a possible 1,700 combinations, given the multitude of body styles, powertrain options, drivetrain options, cargo heights and body lengths. 
Of course, chassis cab Sprinter models will start slightly cheaper than van bodied variants, kicking off at £23,370 before VAT, while crewcab models begin from £31,800.
The new large van from Mercedes has been designed to offer big new tech, as well as offering a wide range of body, chassis and seating options to accommodate every kind of business requirement.
It's clear that the Sprinter Mk3 is an evolution of the vans that have gone before it. While the new Sprinter was previewed by the Mercedes Vision Van, the production version has a boxier look than the concept.
Compared to its predecessors, there's a more distinct angle between the bonnet and the upright windscreen, but the large grille with vast centrally mounted three-pointed star remains in place, but with a smoother face. The Sprinter's new shape is designed to bring the cab forward to help boost carrying capacity in the back.
While the looks are an evolution, there's plenty of new technology under the skin. Mercedes is now offering front and rear-wheel drive options on the Sprinter, with the former offering a load floor that's 80mm lower to improve load volume and access.
This is ideal for courier fleets that don't necessarily need the heavy payload that a rear-wheel-drive van can offer. The front-wheel-drive van is lighter by up to 50kg, so fleet users can save on running costs by going for the smallest capacity engine available, but this won't compromise van flexibility.
2018 Mercedes Sprinter: engine range and driver aids
Engines start with the 111bhp 211CDI unit, increasing in power with 138bhp, 158bhp, and 187bhp powertrains also available. A 171bhp unit will be fitted in Camper chassis models. Six-speed manual and optional seven- and nine-speed G-Tronic gearboxes - the nine speed available on front-wheel-drive vans - will be offered. In addition, Mercedes will introduce the eSprinter electric van that's designed to cater for firms that do short, local trips that won't put too much drain on the battery. Mercedes will not produce a Sprinter hybrid with combined combustion engine and electric drive, as it will eat too much into the Sprinter's payload with only a small reduction in emissions for the overall Sprinter range.
In terms of driving aids, Distronic adaptive cruise control and a suite of safety electronics will come as standard on the Sprinter, making it one of the safest large vans on sale. Adaptive stability control and Crosswind assist, which will brake each wheel independently to prevent the van from rolling, are part of this.
The front-drive Sprinter is available in wheelbases up to 3.9 metres, while the rear-wheel-drive model is offered with a wheelbase of up to 4.3 metres. If a wide load area is needed, then the rear-drive model with single rear wheels offers a maximum width of 1.2 metres.
Partnership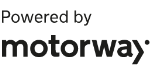 Need to sell your car?
Find your best offer from over 5,000+ dealers. It's that easy.
Mercedes has designed the new Sprinter to be easy to drive, and options such as a parking package with park assist are available to help drivers negotiate tight delivery destinations. Air-suspension will be offered for passenger variants, while the MBUX infotainment system that debuted on the new A-Class hatchback a week before the Sprinter will be available, too.
Body styles for the Sprinter will be varied. There will be standard, long and extra-long panel vans, different wheelbases, standard and high-roof variants, passenger versions, crew cabs and chassis cabs. These last two will be able to accommodate a wide variety of bespoke rear ends, including chilled storage and emergency service modules. Indeed, at the launch of the new Sprinter, pride of place was taken by online grocery shop Ocado, as the UK leads the way in online food shopping, and the UK firm's needs have been considered by Mercedes in the development of the new Sprinter.
Step inside, and it's clear that the Sprinter takes plenty of details from the Mercedes passenger car range, including the familiar Mercedes-Benz electric seat adjustment buttons that mirror the shape of the seat itself and a keyless starter button. Perhaps most tellingly for UK buyers, the standard central dashboard module is fitted with a conventional-looking stereo. This set-up will be present on Sprinter vans that aren't ordered with the impressive MBUX touchscreen infotainment system, which is likely to be a pricey option.
New Mercedes Sprinter: connectivity features
The new Mercedes Sprinter model will equal or improve on the current van in terms of payload, volume and fuel efficiency, but Mercedes is pushing a new wave of 'connectivity' that will allow fleet users to monitor their vehicles, and an eSprinter electric variant will also join the range.
The 2018 Sprinter will feature a built-in communications module that will allow van fleet managers to monitor their vehicles as closely as they want, allow remote control of load areas and automatically schedule maintenance to ensure their vehicles are off the road for as short a time as possible.
This hardware will also be programmable by the user, as the Linux-based system is open-source, so third-party software can be developed to suit specific user needs, whether it's for chilled distribution, multi-drop deliveries or even the emergency services.
• Best mid-size panel vans to buy now
The communications module will directly link back to a fleet operator via Mercedes's own desktop computer software called Mercedes Pro, while telematics data from vehicles will also be sent back to Mercedes to monitor how each Sprinter is being used. The van hardware will be integrated with the GPS system, too. So for example, if a multi-drop courier has a hold-up on their journey, the navigation can re-route them so that they don't suffer serious delays.
The new module can be tailored to each fleet customer's needs, and Mercedes Pro is designed to work with sole traders with a single van, right up to the multi-vehicle fleets run by large courier companies. With the latter, the software can be tailored so that individual parcels can be tracked on their journey, while valuable cargoes can be locked away remotely until the van has reached its final destination.
Elsewhere, the Sprinter Tourer name plate will be used on passenger carrying versions of the new van. As well as a variety of body lengths and roof heights, luxury seating options will be offered, as will multi-zone climate control, USB charging ports throughout and built-in WiFi.
New Mercedes eSprinter electric van
One interesting development is the electrification of the Mercedes range, including an eSprinter large van. This will use the same electric motor and battery system as the recently revealed eVito mid-sized van. It will be front-wheel drive with the batteries stowed beneath the cargo floor. This means load volume will not be affected by the EV system, although the eSprinter's payload has yet to be confirmed.
Something else that hasn't been confirmed is the eSprinter's battery range. However, Mercedes is planning to offer a fully integrated charging solution for commercial customers, and it claims that the battery pack used in the eVito and eSprinter can be fully charged in 30-60 minutes. A dedicated e-van version of the Mercedes Pro fleet management software will also allow managers to monitor energy use of their vans, and manage overnight charging so that vans are fully charged ready for a day of deliveries, including pre-heating or cooling of the cabs.
Mercedes is also offering a useful app for customers undecided about whether an electric van is right for their work. Simply input a typical day's work for a standard diesel van, and the app can calculate if the same work is achievable by an electric model.
The Mercedes eSprinter is scheduled to go on sale in 2019, a year after the standard Sprinter, and will join the eVito, eCanter and eCitan to complete Mercedes' ECV range. While prices for the eSprinter are yet to be announced, Mercedes bosses have confirmed that the overall lifetime cost of running one will be similar to a diesel van, with the higher initial purchase price offset by significantly lower running costs.
Sprinter history
Since the introduction of the Mercedes Sprinter in 1995, more than 3.3 million units have been delivered in over 130 countries. The van set a new sales record when total sales increased to around 96,200 units in the first half of 2017.
Mercedes has chosen to unveil the new Sprinter at the North American Commercial Vehicle show in Atlanta, as it will be produced at Mercedes' new manufacturing facility in North Charleston. The USA is also one of the World's fastest growing van markets with the second largest individual sales for the large panel vans behind Germany. Payload regulations in the US are different to the ones in Europe, so Mercedes will offer petrol power for its US market Sprinters.
The Mercedes Sprinter is among the best large panel vans on the market. Read about its rivals here…