Best premium small car: New Car Awards 2014
The MINI is the 2014 Auto Express Premium Small Car of the Year, with the Audi A1 and Citroen DS3 commended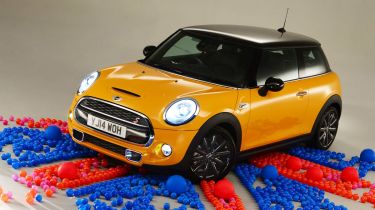 The model that kick-started the premium small car class is back – and it's better than ever. Now in its third generation, the latest MINI is packed full of all the retro charm and driving fun we've come to expect, but it now boasts big-car refinement, some seriously hi-tech kit and a range of efficient new engines.
Having seen its baby slip behind arch-rivals such as the Audi A1 and Citroen DS3, MINI knew it had to pull out all the stops with its new car. Even so, the British brand didn't want to mess with a winning formula, so on the surface the model's cheeky looks are very similar to those of its predecessor, while the cosy cabin still oozes retro appeal.
Look beneath the surface, however, and you'll find cutting-edge engineering. For starters, there's a line-up of all-new, BMW-developed three and four-cylinder petrol and diesel engines, which are more powerful, refined and frugal than the units they replace.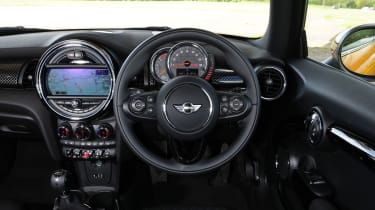 The 1.5-litre diesel emits as little as 89g/km and claims an impressive 83.1mpg at the pumps, while the flagship Cooper S pumps out 189bhp and will hit 146mph. And then there's the long list of safety equipment that wouldn't look out of place on a luxury limousine. Forward-collision alert, road-sign recognition and adaptive cruise control are all available, plus there's even a self-parking option.
Also on the menu of extras are adaptive dampers, which combine with the MINI's new-found refinement to deliver a surprisingly comfortable ride. Happily, none of these additions comes at the expense of the car's fun-loving character. The combination of sharp steering, strong grip and beautifully weighted controls allows the MINI to scamper through corners with acrobatic agility. And as ever, there are hundreds of personalisation options that help make the brilliant Brit even more special.
Our choice:
MINI Cooper (£15,300)
Fun-loving Cooper looks the part and features trademark nimble handling. Under the bonnet is a nippy 134bhp turbocharged 1.5-litre three-cylinder petrol engine that promises 62.8mpg fuel economy.
Commended premium small cars
Audi A1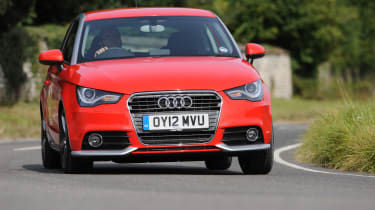 The A1 isn't as entertaining as the MINI, but it still sets the standard for upmarket quality. The cabin is packed with top-notch materials and neat design touches, plus is quiet and refined. The A1's drive is also remarkably grown-up, while the Sportback adds extra practicality.
Citroen DS3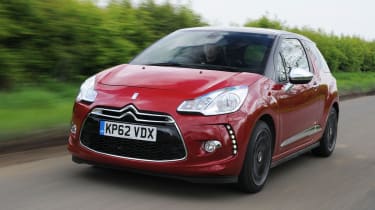 It's four years old, but a recent facelift has helped keep the distinctive DS3 in contention. New three-cylinder engines blend performance and efficiency, while subtle design tweaks keep the car looking fresh. It's not as upmarket as the MINI inside, but it's fun, great value and infinitely customisable.