Car of the Year 2014
The British-built MINI is Auto Express' Car of the Year 2014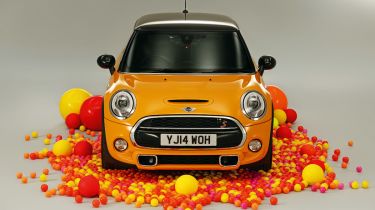 It's been a British institution for nearly six decades, but this is the first time it has lifted the coveted Auto Express Car of the Year award. The MINI is now in its third generation since its rebirth as a classy premium supermini in 2001, and it's better than ever.
Like its predecessors, the new car has the cheeky looks, classy cabin and fun driving experience we've come to expect. But it combines this with a new found sophistication and an array of gadgets aimed at making you safer and more comfortable.
By taking advantage of the extensive technological know-how of parent firm BMW, MINI has been able give its baby a grown-up feel that's unrivalled in the supermini class. For the first time ever, the British machine boasts the sort of comfort and refinement that makes light work of long motorway marathons. And the optional adaptive dampers smooth out bumps that would have sent shockwaves through the old car.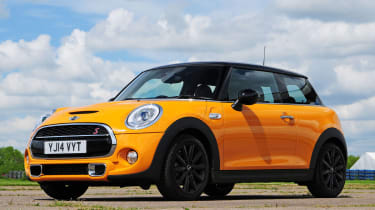 Then there's the huge array of safety aids – normally reserved for executive models that cost thousands more. A head-up display, forward collision alert and adaptive cruise control are all available. Happily, none of these additions comes at the expense of the MINI's appetite for entertainment – this is a car that constantly encourages you to seek out the long way home. 
Take a look at the line-up and you'll find there's a MINI to suit all tastes and budgets, from the entry-level One through to the fuel-sipping Cooper D and the rapid Cooper S. And as always, the almost endless list of personalisation options means you can create a MINI that's unique to you.
The bad news for rivals is that this is just the beginning for the iconic brand. MINI is planning a wave of spin-off models, including a practical five-door that makes its debut later this year. So don't be surprised if the MINI success story rolls on into 2015.