Mitsubishi ASX vs Renault Kadjar
The updated Mitsubishi ASX and Renault Kadjar fight for crossover honours
The Mitsubishi ASX went on sale in 2010, and it's been one of the brand's biggest-selling models. However, the mid-size SUV segment has changed beyond recognition in that time, so to keep the car fresh, Mitsubishi has updated the ASX with a new look and a new engine, although the basic recipe is very similar to the original's.
While it's certainly long-lived, the ASX has never left a lasting impression on the market, so it has a mountain to scale here if it wants to steal sales from rivals. One such model is the Renault Kadjar, which was also updated recently with a new look and fresh engines. Here we'll find out if the revisions to the ASX have boosted its competitiveness next to a core European rival. 
Head-to-head
| | | |
| --- | --- | --- |
| Model: | Mitsubishi ASX Exceed Automatic 4WD | Renault Kadjar 1.3 TCe 140 GT Line |
| Price:  | £25,945 | £25,595 |
| Engine:  | 2.0-litre 4cyl petrol | 1.3-litre 4cyl petrol |
| Power/torque:  | 148bhp/195Nm | 138bhp/240Nm |
| Transmission:  | CVT auto, four-wheel drive  | Six-speed man, front-wheel drive  |
| 0-60mph: | 10.1 seconds | 9.9 seconds |
| Top speed: | 118mph | 126mph |
| Test economy:  | 33.6mpg | 33.9mpg |
| CO2/tax:  | 167g/km/£145 | 133g/km/£145 |
| Options:  | None | None |
Mitsubishi ASX
For: Plenty of standard equipment, comfortable seats.Against: Unsettled ride, noisy, dated and cramped interior, expensive to buy and run.
While this new Mitsubishi ASX looks quite different to the version that went before, the most significant mechanical change is a new 2.0-litre engine, which replaces the 1.6-litre petrol. It's naturally aspirated, and with 148bhp it's more powerful than the Renault's turbo unit. It also has 195Nm of torque, but this is produced at 4,000rpm, so it needs revs to deliver its performance.
More reviews
Car group tests
In-depth reviews
Long-term tests
Road tests
In our CVT test car, that meant the engine would surge in an unpleasant way as you get up to speed; it doesn't feel natural or responsive, and adds extra unpleasant noise into the cabin. The engine sounds harsh and there's significantly more wind and road noise than in the Kadjar, too, which gives the ASX a rather agricultural, dated driving experience.
It took 10.1 seconds to go from 0-60mph, slightly behind the Renault's 9.9 seconds, so it has no performance advantage, either. It has no gears as such in CVT form, so our times are for flat-out acceleration only, yet a 30-70mph time of 3.7 seconds was the same as the Renault achieved in third gear only. On the road, the ASX doesn't feel sluggish but the Kadjar is more relaxing to drive, because you don't have to push it as hard to make progress.
The Renault is more comfortable than the Mitsubishi, too, as its suspension does a better job of isolating bumps from the cabin. Potholes and big bumps aren't especially crashy in the ASX, but they're much more noticeable and upset the car's body control in corners.
Since the ASX doesn't have as much grip as the Kadjar, you can't drive it as quickly on the same roads. Our CVT test car features four-wheel drive, which is helpful for traction at low speed, but the Mitsubishi will push wide earlier than its front-wheel-drive rival when cornering.
The ASX's seats are comfortable and the interior ergonomics are fine, so even though its suspension doesn't keep the car's composure in check as well as its rival's, the ASX isn't an unpleasant place to spend time. The noise at speed does mean it will be more tiring on long motorway trips, though.
Partnership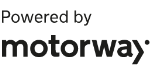 Need to sell your car?
Find your best offer from over 5,000+ dealers. It's that easy.
The interior is well built and has a very solid feel, but it's lacking visual flair and looks quite old-fashioned. The chunky buttons and hard plastics all over the interior mean it looks like a pick-up truck's cabin rather than a family car, and the new infotainment system – which has a larger screen than before – has a blocky, low-resolution interface. It does at least come with sat-nav, Android Auto and Apple CarPlay functionality, though.
Other standard kit on the Exceed model includes leather seats, blind-spot warning, LED lights, a panoramic sunroof and a reversing camera. 
Testers' notes
• Infotainment screen: ASX's system is large but falls behind because it's unresponsive and looks ugly. At least it has full smartphone connectivity as standard.
• Buttons: Chunky buttons are easy to use, but look and feel cheap. USB ports are well placed, though.
• Materials: Hard plastics are useful for longevity, but give the cabin a dated look and feel.
Renault Kadjar
For: Well equipped, comfortable ride, quiet and punchy engine, practical interior.Against: Ride and handling still nothing to write home about, fiddly infotainment.
The Kadjar arrived in 2015, and on launch it shot to the top of the class. This facelifted version was released this year, and still uses the Renault-Nissan CMF platform, which is shared with the Nissan Qashqai, Renault Mégane and a host of other models. It uses pseudo MacPherson strut suspension at the front and a torsion beam at the rear, which is a simpler set-up than the multi-link rear on the ASX, yet the Renault is still more comfortable.
The Kadjar rides smoothly, with some vibration present on really rough roads but most of the big bumps are kept in the background of the driving experience. It's not softer than the ASX; it just deals with UK roads more fluidly than its rival.
It also has more grip in corners, because the suspension limits body roll. The steering isn't as well weighted as the Mitsubishi's, and the gearshift is a bit notchy, but next to the CVT in the ASX here, it's night and day: shifting gear yourself is better than the noisy automatic set-up in the Mitsubishi. Unfortunately we weren't able to try a manual ASX.
It's not just the gearbox that keeps noise down; the Kadjar's new 1.3-litre engine is also very quiet, especially at idle. It's punchy in the middle of the rev range thanks to the turbocharger, so you can keep the revs – and noise – down. The Renault is also much quieter at speed than its rival here, with less wind and tyre roar making its way into the cabin.
The Renault took 9.9 seconds to go from 0-60mph in our tests, which was ahead of the ASX's 10.1-second time – even though that car's engine has 10bhp more. The Kadjar was also 0.3 seconds quicker from 30-70mph through the gears.
The Kadjar took 8.2 seconds to go from 50-70mph in fifth gear, which is okay – it means you might have to change down on a swift slip road, but this is still preferable to the set-up in the ASX, where the CVT gearbox adds lots of revs and holds them, with a droning accompaniment. The Mitsubishi was faster in this test, though, taking 5.9 seconds to go from 50-70mph on kickdown.
On the inside, the Renault feels a decade ahead of the ASX. It's not the most impressive interior in this class – that award goes to the Peugeot 3008 – but next to the agricultural-feeling Mitsubishi, the Renault seems plush. There are a few hard plastics, but also enough soft-touch materials to make it seem modern. The digital dials and updated seven-inch infotainment system add to this sensation.
The screen features DAB radio, Bluetooth, Android Auto and Apple CarPlay as standard, and other standard kit includes 19-inch alloys, LED headlights, heated leather seats, keyless go, front and rear parking sensors and a reversing camera. 
Testers' notes
• Climate control: Neat looking part-digital climate control buttons are a highlight of the facelifted interior design.
• Gearbox: The gearlever is well placed and the clutch light enough that driving in traffic is no problem.
• Dial display: Digital instrument cluster gives the Kadjar a much more modern feel than its rival here.
Verdict
First place: Renault Kadjar
The Kadjar is a clear winner in this test. It rides and handles better than the ASX, plus it's also much quieter and cheaper to run. The interior is modern and has plenty of tech and equipment, while the engine is smooth and punchy. The Renault is also much more practical than its rival.
Second place: Mitsubishi ASX
Changes to the Mitsubishi ASX haven't managed to bring it up to date, so it still can't beat its rival here. It's noisy inside, not much fun to drive, has a very plain interior and it's also cramped in the back seats. It's well equipped, but so are many other rivals in this competitive class.