Car news 2022: the year's biggest motoring stories: August - November
These are the biggest and best motoring news stories of the year
August
Vision 7S sets out stall for future Skoda look
Concept cars can sometimes be pie-in-the-sky ideas that will likely never see the light of day; not so for Skoda and the Vision 7S it revealed in August.It gave us a clear preview as to the brand's design direction, plus future tech and innovations. But the looks were the big talking point, because this visual approach will characterise all of the Skoda's next-generation models, with a more premium appearance. 
Brands paint a rosier picture than industry report
The Institute of the Motor Industry published a fairly gloomy report in August, predicting 160,000 job vacancies in the sector by 2031 due to a skills shortage.Key industry players hit back, though, by highlighting the young talent coming through. We heard from firms such as McLaren, Thatcham and Jaguar Land Rover, with the latter telling us its Early Careers programme would have recruited 500 people by the end of the year.
Accomplished Atto 3 spearheads BYD's UK drive
The biggest car company you might not have even heard of confirmed it will offer new cars in the UK by the end of 2022, with BYD (Build Your Dreams) launching its Atto 3 crossover here, offering up to 261 miles of range. The Chinese firm is a huge battery supplier, but also builds its own vehicles, and its engineering know-how with electric vehicles means that this manufacturer is definitely one to watch next year. This announcement was a significant statement of intent for BYD.
We put new Highway Code knowledge to the test
The Highway Code made headlines this year after it was updated to include a new hierarchy of road users, giving pedestrians and cyclists increased priority over cars. A survey in August suggested that 60 per cent of drivers were aware of the changes, but only 23 per cent had actually read the new rules. We tested our readers by publishing questions relating to the latest Highway Code, giving you the opportunity to learn whether you need to brush up on your knowledge or not.
Downforce boost lifts 911 GT3 RS above track pack
If you want a hardcore track car, the best is a 911 GT3 RS, which is why the reveal of this new car was such a big deal. This was compounded by the fact that this GT3 RS could be the last version with pure-petrol power. 
Porsche didn't go chasing numbers, with only a mild increase of 14bhp over the regular GT3. Instead, it went after downforce, with the RS's bodywork making as much aerodynamic load as Porsche's 911 endurance racer in Le Mans trim. With a road car, that's some achievement, and the engineering to achieve this was extreme.
Alfa's heritage safe with sporty electric saloon
It's reassuring that Alfa Romeo has a car enthusiast installed in the top job, and CEO Jean-Philippe Imparato revealed that the brand was working on a sporty large electric saloon that would retain Alfa's values.
"Knowing that the DNA of Alfa Romeo is saloon, and knowing that the signature of Alfa is sport, I want to reinvent sportiness for the 21st Century," he said. With a slippery shape to achieve the necessary range and an attractive design, its debut in 2027 can't come too soon.
September
Purosangue breaks ground for Ferrari
Ferrari might not have labelled its Purosangue as an SUV when it was revealed in September, instead insisting that this 'thoroughbred' (the translation of Purosangue) was a proper car – "a sports car opening a new segment" according to CEO Benedetto Vigna – but to all intents and purposes this is Ferrari's first off-roader. 
Partnership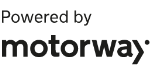 Need to sell your car?
Find your best offer from over 5,000+ dealers. It's that easy.
The jacked-up model replaces the firm's GTC4 Lusso as a luxury four-seater, and true to tradition it's powered by a naturally aspirated 6.5-litre V12 that produces a stonking 715bhp, delivering that grunt via a clever four-wheel drive system for a 0-62mph time of 3.3 seconds and a top speed of 192mph. 
It was revealed at the unveiling that the Purosangue behaves normally as a rear-drive vehicle until more traction is needed, when the all-wheel drive system diverts power to the front axle to improve performance, preserving the typical front-engined Ferrari GT feel.
It was also confirmed that the V12 produces 716Nm of torque, and that linked to the all-wheel drive system is a rear-mounted eight-speed dual-clutch automatic transmission, which features deliberately short ratios in the lowest seven gears to boost performance, with eighth acting as a cruising gear. 
The Purosangue was revealed with chassis tech to match the incredible powertrain, with four-wheel steering helping to improve agility and new 48-volt Ferrari Active Suspension Technology to help improve handling, along with a carbon- fibre roof to lower the newcomer's centre of gravity.
While Ferrari's chief product development officer Gianmaria Fulgenzi told us that "You can use the car off road, but it's not a Jeep", there are many different driving modes, as you'd expect, operated by the five-position Manettino on the steering wheel. It was clear that Ferrari's focus has been on road performance for this SUV, however, with a 49:51 front- to-rear weight distribution.
The styling also gave us a preview as to what's in store from the brand in the coming years, with elements from the Roma and 296 GTB applied to the bigger body, but also fresher design details such as the front light treatment. 
Of course, any SUV has to deliver practicality, and we were told Ferrari's clever rear-hinged back doors help improve access, while the boot serves up 473 litres of luggage space. That capacity is some way down on rivals such as the Lamborghini Urus, which offers 616 litres. 
But then Ferrari confirmed the price, which starts from £313,120 in the UK. That means the Purosangue even eclipses hyper-SUVs such as the Urus (from £177,297) and Aston Martin's DBX 707 (from £192,420).
Drivers face big bills after leases are extended
In September, we were alerted to cases of drivers having their leases extended due to a shortage of new cars, but with warranties not being extended at the same time. Kathy Hutt told us she was facing a £4,000 bill for a fault on her leased SEAT Ateca because of this situation. Leasing providers were accused of not being clear enough, while drivers in Kathy's situation were advised to take out a third-party warranty or change their car.
Bold Dacia concept is Manifesto for future ideas
While it didn't directly preview a production vehicle, Dacia's bold Manifesto concept teased many ideas that could make it onto future road-going Dacia models.
In keeping with the brand's value-focused ethos, the solutions were all pretty neat and within reach, including using recycled plastics, clever storage solutions and  removable torches. The Manifesto prepared us for clever solutions to problems that won't break the bank to buy.
Quirky Oli hints at shape of Citroens to come
Alongside a new, retro-inspired logo, Citroen unveiled its Oli concept as a rolling lab for tech that will feature on future cars. The design cues might be funky, but it combines recycled materials and clever use of space.
With a focus on circularity from building cars to refurbishing and recycling them further down the line, this Citroen stood as a genuine ideas concept in how to design, engineer and build future models. It was the firm going back to its best with a quirky approach. 
E-Performance steps up battle of super-saloons
The German super saloon arms race continued with the reveal of Mercedes-AMG's C 63 S E-Performance, the firm's first ever plug-in hybrid hot C-Class. 
The 2.0-litre four-cylinder engine, compact 6.1kWh battery and electric motor serve up 671bhp, nuking the BMW M3 Competition's 503bhp output and delivering a 3.4-second 0-62mph time. The battery is focused on adding performance rather than range, with just eight miles of pure-electric running claimed. 
Avenger leading the way for Jeep's electric push
Jeep CEO Christian Meunier promised we'd see a fully electric Jeep in every SUV sector by 2025, and the firm's all-electric Avenger small SUV was the first of these. Based on an evolution of the Stellantis e-CMP platform, the tough-looking crossover boasts proper Jeep off-road credentials. It was unveiled with the large Wagoneer S EV – a futuristic flagship premium model – and a retro-styled Recon model, again all-electric. All three cars are confirmed to come to the UK by 2025.
Electrification adds sporty spark to new Vauxhall Astra GSe 
Like Mercedes with its C 63, Vauxhall turned towards electrification for its new GSe line of vehicles, with its plug-in hybrid Astra GSe packing a 222bhp punch. Tweaks to the chassis promise improved handling, while the plug-in hybrid GSe has subtle styling changes as well to set it apart from other models in the range. 
Available in both five-door hatchback and Sport Tourer estate form, the Astra GSe is powered by the same 1.6-litre turbocharged four-cylinder petrol engine along with a 12.4kWh battery and electric motor system used in Vauxhall's Hybrid 180 cars. But the total system output has been increased to 222bhp and 360Nm of torque.  
Joining the two new Astras is the Grandland GSe crossover, which features a more powerful 295bhp plug-in hybrid powertrain, plus an extra electric motor to deliver e-four-wheel drive. The Grandland GSe has a top speed of 84mph when driving in electric mode, but its pure-electric range will probably be less than the standard car's 39-mile claim.  
October
Renault leads stars of Paris catwalk
As part of its 'Renaulution' plan revealed at the start of last year with the reborn 5 EV, French brand Renault is aiming to capture the essence of its iconic models for the electric age – and the 4Ever concept revealed at the Paris Motor Show in October was another step on that journey.
It directly previews a production model, with all of the concept's silver bodywork close to the final design (the black cladding is a little more experimental). Many thought Renault achieved a perfect blend of retro style and modern flair, morphing the 4 effectively into a compact crossover that will become a volume seller for the brand when it launches in 2025.
It was undoubtedly the star of a downsized and pressured Paris show. Jeep also showed its new Avenger small SUV, Peugeot its 408 coupé-crossover and Dacia gave its Manifesto concept its public debut – but we had seen pictures of all these cars before. The real story of the Paris Show wasn't that the Chinese and far Eastern brands are coming to Europe, it's that they're already here.
BYD was present with its Atto 3 and Seal, Ora with the Funky Cat, sportier Funky Cat GT and its Next Funky Cat – the second model from the brand – plus the likes of Wey, VinFast and many more. These disruptor brands from the far East have showed how quickly they can iterate and are now at the point where range, quality and tech is in many cases a match for European models – or even exceeds them.
We spoke to Stellantis CEO Carlos Tavares, who conceded that the Paris Motor Show was basically a display of the group's big brands (although not every maker was there; Citroen, for example, didn't have anything to show, so its attendance didn't make financial sense) and the Chinese.
The feel from the show floor was one of life support for events such as Paris. Even the vastly reduced number of show halls in use were uncarpeted to save money. But it was still a highlight to see new metal under the bright lights and – importantly for Auto Express – speak to key industry executives and get the inside line on the future.
Tavares told us about how he disagrees with forthcoming Euro 7 emissions legislation and how it'll make small, cheap cars prohibitively expensive for manufacturers to build and consumers to buy, hence brands have been pushed down the EV route early in some cases.
He also told us about how we shouldn't be worried when it comes to individual brands' personalities in the switch to EV. His brand teams are already doing a solid job in defining how cars from each manufacturer should look, feel and drive, and he told us about how – hopefully – in 2023 we should see the component crisis lessen and the supply of new cars should return to normal. Here's hoping.
Police come clean on EV use
The market share of electric vehicles in the UK is rising and we wanted to see how this applies to the emergency services. Having looked at the fire service's transition to EVs, we sent out a Freedom of Information (FoI) request to the UK's 45 police forces to ask how they're getting on.
The response was incredibly varied. By the time we went to press, 34 forces had responded, among which there were 430 EVs. The largest of these – the Metropolitan Police Service – told us it ran 99 electric vehicles, not including its fleet of BMW i3s, which feature range-extender petrol motors. Nevertheless, this was unsurprisingly more than any other force. 
The Met also has 264 chargers across 33 sites, but uses public chargers on occasion, too.
Gloucestershire Police was another force that stood out as having a lot of electric cars on its fleet – 83 of them, complemented by 59 chargers across 17 locations. Seven of the forces that replied admitted they have no EVs at all: Cambridgeshire, City of London, Durham, Lancashire, Northern Ireland, Staffordshire and Warwickshire.
The Nissan Leaf is the most popular electric police vehicle in the UK – forces operate 117 of these. There are 87 fully electric BMW i3s, too, along with 71 Nissan e-NV200 vans and 60 Vauxhall Corsa-e hatchbacks.
In addition to cars and vans, electric motorcycles are used. The Met, for example, operates eight BMW K17 C Evolutions. Electric bicycles are sometimes used as well – the Police Service of Northern Ireland, which has no EVs, advised us that it has several e-bikes for its officers.
A number of forces acknowledged our FoI request, but refused to respond. One of these was Police Scotland, arguing that an answer from them would not be in the public interest. Interestingly, this force had been caught out by a similar request from the Scottish Liberal Democrats earlier in the year, which revealed they had spent £20million on
EVs, but not the charging infrastructure to run them, resulting in the cars being left to charge overnight in public car parks.
We asked forces for information on how much taxpayer money they had spent electrifying their fleets, but many forces refused to answer this specific question, citing commercial sensitivity.
Polestar 3 kicks off firm's next-generation EVs
Design-led Swedish brand Polestar is serious about taking on the likes of Porsche, and the Polestar 3 will be the car to do it. The new model was unveiled with a price tag starting from just under £80,000, but sleek styling and up to 510bhp – and as much as 379 miles of range – mean it has stats to back up its sleek looks. 
The third instalment in the Polestar story looked very convincing indeed, so we can't wait to sample it from behind the wheel next year.
Latest GT3 RS delivers the ultimate in track day thrills
This 992-generation GT3 RS will be one of the last pure-petrol hardcore track models from Porsche, so the German brand went to town on the standard GT3's chassis and aerodynamics to deliver a stunning driver's car. 
As ever, the flat-six proved to be a highlight, with the 4.0-litre naturally aspirated unit making 518bhp at an ear-splitting 9,000rpm. However, the latest GT3 RS is much more than just a stellar engine, because there's an incredible blend of analogue experience from behind the wheel mixed with digital tech to enhance the performance.
The electronically adjustable rear wing features a Formula One-style DRS system, and is designed to generate 860kg of downforce at the GT3 RS's maximum speed of 184mph. 
There's an array of buttons and dials on the steering wheel that scroll through settings so the driver can electronically adjust the compression and rebound damping for each axle, while adjustments for the diff settings, the traction and stability controls and even the shifts of the dual-clutch gearbox are on offer. It all combines to make the 911 GT3 RS a true masterpiece.
Spectre launches Rolls-Royce's EV future
Rolls-Royce has dabbled with EVs before, including its 102EX concept, but it's the Spectre that will be its first full-production electric model. We sampled a prototype earlier in the year and were impressed by its refinement even before final sign-off, while the 576bhp EV's performance is strong too, despite its chunky weight. A range of up to 320 miles means owners will be able to waft along in luxury for a sufficient distance. But they'll pay for the privilege, with prices in excess of £300,000.
November
Ford axes Fiesta as focus shifts to EVs
There's been plenty of doom and gloom on the news front in 2022, with the war in Ukraine and component and logistics issues sending the car industry into turmoil. However, one of the biggest announcements of the year was that Ford will axe the Fiesta supermini from its line-up, with production of the iconic supermini due to end next June.
The news was broken by Ford's European boss Martin Sander and was accompanied by a tear jerker of a video charting the Fiesta's history, showing just how far the model has come since its humble beginning in 1976. 
Ford also outlined that there were no plans for a direct replacement either, and as the brand turns towards its electric future, it transpired that the forthcoming Puma EV will be the figurehead for the Blue Oval's small-car line-up, a range that we previewed with our exclusive images.
Britain's best-selling car – having shifted nearly five million units over its 46-year lifespan – will be joined on the chopping block by the Focus hatchback, and S-MAX and Galaxy MPVs, as Ford embarks on a new era as part of a tie-up with Volkswagen that'll see a model launched on the German firm's MEB platform for electric cars.
It's thought that part of the reason for axing the Fiesta was due to the rising cost of small cars and sliding sales in this sector compared with more popular small SUVs and crossovers.
While the Fiesta routinely topped annual registration charts until it was recently overtaken by the Vauxhall Corsa, it didn't feature in the 2021 top 10 and is unlikely to appear in the 2022 list, either. However, the brand's Puma and Kuga SUVs both ranked in the top 10.
To mark Ford's announcement, Auto Express looked at the Fiesta generations. No matter who you are, there's a chance you've had a connection with the Fiesta in some way, whether you learnt to drive in one, owned one or hitched rides with family or friends. It was sad to hear it was the end of the line.
Budget spells end of VED exemption for EVs
Chancellor Jeremy Hunt delivered his first Budget, announcing that electric-car owners will pay the same basic rate of Vehicle Excise Duty from 1 April 2025. It's currently £165 a year, but is likely to rise with inflation. EVs will also pay the supplement for models costing £40,000 or more. At present, all electric cars are exempt from VED, and the change was met with concern that it could discourage the purchase of zero-emissions models.
All-electric EX90 loads up on safety tech
One of the most interesting stats from the launch of the new Volvo EX90 was that in top-spec Twin Motor Performance trim, pricing was confirmed at £100,555. More affordable versions will also be offered, and it takes nothing away from the incredible level of driver-assistance tech that was outlined at the seven-seat SUV's debut. A sumptuous interior, Scandi-cool design and a range of 364 miles for this EV-only model helped, too.
First local council to fine speeding drivers
Wandsworth Borough Council said that it would be the first UK local authority to install speed cameras and fine drivers travelling too fast. The pilot scheme will see 20mph zones on Wimbledon Park Road and Priory Lane. 
Offenders will receive warning letters at first, but fines will be sent out further into the scheme; only police can issue penalty points, though. The trial was approved by London Councils – representing local authorities in the capital – and could become permanent if successful.
Abarth's hot hatch reinvented for electric era
Following the Fiat 500's successful reinvention as a small EV, Abarth followed it up with the hot 500e. This electric pocket rocket arrived sporting cool features, such as an EV sound generator that showed Abarth is really thinking about customer engagement with its products. An output of 152bhp will help, for a claimed 0-62mph time of seven seconds. This is down on the outgoing car, but Abarth's engineers say that a wider track, more torque and a longer wheelbase mean lap times are faster.
New VW boss confirms ID.3 SUV will lead EV updates
Soon after his installation at the head of the Volkswagen brand, CEO Thomas Schäfer revealed that VW is developing an SUV version of its ID.3 electric car – and our exclusive image showed how this new machine could look.
Outlining one of 10 new models on the way by 2026, Schäfer said, "We're working hard to develop an additional compact SUV based on the ID.3, so that we can launch a VW product in this fast-growing vehicle segment."
Our exclusive image revealed the SUV will share its design cues with the facelifted ID.3 that will go on sale next year, but the crossover will feature a taller body to offer more practicality. Much-improved infotainment and in-car systems have also been outlined for the next ID models. 
"We've listened carefully to the ID.3 community, and we're bringing forward the facelift of our first MEB model to 2023," said Schäfer. "The new ID.3 is taking a noticeable leap forward in terms of quality, materials and system stability. A car that delivers what the VW brand promises," Schäfer told us, with the car's interior set for a heavy makeover.
No technical details were outlined at VW's sustainability event in Berlin, but we can expect the ID.3's battery options under the skin of the new SUV. As was outlined previously, a hot GTX variant is also a possibility, with GTX models likely to spread across the entire ID range.