Porsche Cayenne Coupe vs Range Rover Sport
The Range Rover Sport has got a new engine in HSE trim, is it a match for the Porsche Cayenne Coupe?
The new Porsche Cayenne Coupé has been designed to capitalise on growing interest from buyers of high-end, sporty SUVs who really want exclusive style from their new car. 
It's very closely related to the standard Cayenne, but a sloping roofline at the rear end gives it a sportier look, while the model retains the high-up driving position that fans of SUVs love. Another model that really influenced the SUV style stakes was the Range Rover Sport. 
Of course we've tested this model before, but serial updates have kept it fresh, and it's now available with a new engine that brings it close to the Cayenne for specification. The P400 we're testing has a 3.0-litre straight-six petrol motor under the bonnet, which means it's a rival for the entry-level version of the Cayenne Coupé, which has a 3.0-litre V6.
We'll find out which of these high-end models is the best to drive and which has the best engine, but every other area will also go under the microscope. The winner will need to satisfy in the other core areas that SUV buyers are looking for: hi-tech kit, comfort, luxury and quality.
Porsche Cayenne Coupé
| | |
| --- | --- |
|   | Porsche Cayenne Coupe |
| Price: | £63,464 |
| Engine: | 3.0-litre V6 petrol, 335bhp  |
| 0-60mph:  | 5.2 seconds |
| Test economy: | 22.6mpg/5.0mpl   |
| CO2: | 215g/km |
| Annual road tax: | £465 |
The Porsche Cayenne Coupé is available with a range of engines, and here we're looking at the entry-level version with a 3.0-litre turbo V6 petrol. It costs from £63,464, which is around £5,000 more than the equivalent Cayenne SUV in the same spec. 
Design & engineering
The Cayenne Coupé uses Porsche's MLB Evo platform, so it shares parts with the Audi Q7/Q8, Bentley Bentayga, Lamborghini Urus and VW Touareg. This advanced platform uses multi-link suspension all round, and Porsche has tuned it to deliver sharp handling, as buyers would expect of the brand.
Adaptive air suspension is available for £1,511, and this adds self-levelling that continuously varies the damping to suit conditions. There's also Porsche Dynamic Chassis Control (PDCC), which costs £2,315 and uses active stabilisation to further reduce roll.
As with some other MLB Evo models, you can add rear-wheel steering (£1,448) too. This set-up turns the rear wheels in the opposite direction to the fronts at low speed, tightening the turning circle, and the same way as the fronts at higher speed to boost stability.
The Cayenne Coupé uses a 3.0-litre V6 turbo, which is different to the 2.9-litre V6 in the S version, and it has 335bhp and 450Nm of torque. This trails the new P400 engine in the Range Rover Sport, which has 395bhp and 550Nm. Both use eight-speed automatic gearboxes driving all four wheels.
The Porsche's cabin is more driver-focused than the Range Rover Sport's, and it has a great driving position that's reminiscent of the brand's sports cars without losing the high-up feel you get from an SUV. Material quality is very good, and the Cayenne feels better built than its rival as well.
Standard kit includes 19-inch wheels, leather seats, a powered tailgate and a widescreen infotainment system with connected services and Apple CarPlay.
Partnership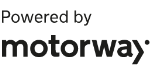 Need to sell your car?
Find your best offer from over 5,000+ dealers. It's that easy.
Driving
We already know that the Cayenne is at the top of its class when it comes to handling and driver enjoyment, and the Coupé is no different. It retains some Porsche handling magic even with its high, heavy body. The steering is precise and well weighted, the suspension controls body roll very well and there's lots of grip.
The powertrain is down on power next to its rival here, but performance is still excellent. The Porsche was faster than its rival from 0-60mph by nearly a second: it took 5.2 seconds in our tests, while the British car took 6.1 seconds. The Cayenne was also quicker from 30-70mph through the gears, taking 4.8 seconds (the Range Rover Sport took 5.2).
This is partly because the Porsche is 255kg lighter, and partly because the gearbox is excellent – it shifts very quickly in manual mode, yet isn't jerky, while in auto mode it's smooth and relaxed.
The V6 engine is fit for purpose, too, because it has a sporty-sounding exhaust note when you rev it hard, yet it's quiet and smooth enough to feel luxurious in everyday driving. It's a more urgent and responsive engine than the straight six in the Range Rover Sport, which feels muted and relaxed in comparison. It means the Cayenne Coupé seems more alert and lively from behind the wheel, its eager motor matching the sharp handling.
The Cayenne Coupé is comfortable, too. Sophisticated damping means it gets smoother the faster you go, soaking up bumps on the motorway easily. Its heavy kerbweight is noticeable when you go over big bumps around town, though, and at low speed the Cayenne doesn't deal with poor road surfaces as well as we'd like. Neither does the Range Rover Sport – these cars' large wheels prevent them from settling down until higher speeds get the dampers working harder.
This means both are much more at home on the motorway than around town – probably a blessing given their size and limited visibility. Wind and road noise is minimal in the Cayenne Coupé, and the strong performance means overtaking is easy.
Practicality
The Cayenne Coupé's sloping roofline means that there's less glass in the back windows, so it's a bit dark in the rear seats. There's loads of legroom, but headroom is tight in the back, and there are only two seats. This means the Porsche loses out in a big way in this respect.
With 625 litres of space in the boot, it's still pretty practical, despite the low roofline. This figure isn't as impressive as the Range Rover Sport's 780 litres, though, and the British model also has plenty of room in the rear, where there's a full bench rather than the two individual seats in the back of the Porsche. There's even a seven-seat option, adding two extra seats in the boot that are suitable for kids. The Range Rover Sport is the more practical choice.
Ownership
EURO NCAP gave the regular Cayenne the full five stars, and this score will also apply to this Coupé version. But you have to pay extra for key safety options such as lane-keep assist (£783), and blind-spot warning (£548), although AEB is standard, as is a reversing camera.
Running costs
The Cayenne Coupé returned 22.6mpg during our test, which means it will cost £3,078 a year to run at current fuel prices. The Range Rover Sport with its new six-cylinder engine returned 23.0mpg, which works out at £3,024 a year.
Both models sit in the top 37 per cent bracket for company car tax, but the Porsche's lower list price means it's cheaper as a company vehicle. A higher-rate earner will pay £9,195 for the Cayenne Coupé, but it's £10,265 for the Range Rover Sport here.
Testers' notes
"The Cayenne Coupé is much lighter than its rival, which helps handling and ride comfort, but it still has a kerbweight of more than two tonnes. Clever suspension disguises it well, though."  
Range Rover Sport P400 HSE
| | |
| --- | --- |
|   | Range Rover Sport HSE |
| Price: | £70,695 |
| Engine: | 3.0-litre 6cyl petrol, 395bhp  |
| 0-60mph:  | 6.1 seconds |
| Test economy: | 23.0mpg/5.1mpl  |
| CO2: | 209g/km |
| Annual road tax: | £465 |
The Range Rover Sport is one of the most popular large premium SUVs around, so it's a benchmark for the Cayenne Coupé to beat. Although the model in our pictures is an HST, we're basing our test on the P400 HSE, which costs £70,695.
Design & engineering
This is the first time we've tested the Range Rover Sport with the 3.0-litre straight-six petrol engine, although like the rest of the range, it still comes with an eight-speed automatic gearbox that sends power to all four wheels. It's a powerful motor, with 395bhp and 550Nm of torque beating the Porsche's figures of 335bhp and 450Nm. However, the Range Rover's kerbweight of 2,285kg holds it back. This engine features mild-hybrid tech, with a bigger battery designed to boost efficiency.
There's a lot of suspension and chassis technology included on the Range Rover Sport. Air suspension is standard, with adjustable height settings for ease of access or extra ground clearance where required. For off-roading, there's an electronic centre differential and Land Rover's Terrain Response system, which has different modes to choose from: Comfort, Grass/Gravel/Snow, Mud and Ruts, Sand, and Eco. For £930 you can buy the Off Road Pack, which adds a transfer box to switch between high and low ratios, and Terrain Response 2, adding extra tech including a rock-crawling mode. The P400 comes with driving modes as standard, so you can adjust its on-road manners.
If you're buying an SUV with the intention of taking it off-road, the Range Rover Sport is among the best options around – the electronics make light work of tough conditions and the chassis is built with this in mind, in contrast to the Cayenne Coupé, which is focused on being good to drive on-road.
There's more equipment included than on the Cayenne Coupé. The Range Rover Sport comes with 20-inch wheels, matrix LED headlights, heated leather seats, keyless entry, climate control, a reversing camera, digital instruments and two central touchscreen displays for the infotainment, including Android Auto and Apple CarPlay.
Driving
The Range Rover Sport isn't as sharp to drive as its rival, but it's still excellent when you consider how heavy it is. Well weighted steering and a good level of grip mean it's still relatively engaging for an SUV, and with plenty of performance, it doesn't lag behind its sportier rival.
It wasn't as quick from 0-60mph, but the Range Rover's extra torque meant it was faster in all of our in-gear tests. For example, it took 2.5 seconds to go from 30-50mph in third, while the Porsche took 2.8 seconds, and it took 6.5 seconds to go from 50-70mph in sixth gear, where the Cayenne took 7.3 seconds.
The Range Rover feels more focused on keeping things relaxed, because the engine isn't as big a part of the driving experience as the V6 in the Porsche. While the straight six is smooth, it's not quite as refined as those used by BMW, and the gearbox is slower to shift than the Cayenne's. It's not as good at selecting the right gear for the conditions, and on occasion it stays in a high gear too long before changing down, or it holds on to a lower gear for longer than needed when accelerating. The mild-hybrid technology is barely noticeable, the most obvious sign being the stop-start function firing up quickly.
Standard air suspension means you can adjust how stiff the Range Rover Sport is on the fly, using the various driving modes. In the softest setting it's comfortable, but it loses its composure when dipping into potholes, although this is typical of a two-and-a-half tonne car on 20-inch wheels. As you go faster, the ride settles, and motorways are dealt with very well, with the Range Rover staying smooth even over expansion joints. 
In its stiffer setting, there's still body roll when cornering quickly, but it's not as forgiving or as settled. The car feels more at home being driven sedately.
Practicality
With its vast 780-litre boot, the Range Rover Sport is the practical choice here. This space opens out to 1,686 litres with all the seats folded, which is 146 litres more than the Cayenne Coupé offers in this configuration. A flush loading lip makes loading and unloading easier, too.
Another key factor is that the Sport is available with seven seats, which will suit those needing to carry extra passengers. Rear-seat space is good, although there could be more room for adults. We'd like a bit more legroom, but headroom is fine.
Both cars here have a braked towing capacity of 3,500kg, which is good news for those looking to hitch a trailer or caravan. Their powerful engines should make pulling heavy loads easy enough.
Ownership
The Range Rover Sport has more safety kit than the Porsche: a reversing camera and lane-keep assist are both standard on HSE trim. Blind-spot assist is cheaper than on the Cayenne too: it's part of the £510 Drive Pack. 
Land Rover dealers finished 30th in our 2019 Driver Power survey, with a poor level of customer service reported by owners. The brand itself came 20th in the manufacturer poll. 
Running costs
Both these luxury SUVs have strong residual values. Our experts say that the Range Rover Sport will hold on to 55.7 per cent of its value over three years, while the Porsche will keep 58.5 per cent. That means the Sport will be worth £39,349 in three years, losing £31,346, while the Cayenne Coupé will be worth £37,101, losing £26,363.
Insurance costs are steep. Our example driver will pay £999 to cover the Porsche and £1,087 for the Range Rover.
Testers' notes
"The Range Rover Sport's huge 104-litre fuel tank means it costs more than £130 to fill, but gives it a driving range of 526 miles. The Cayenne has a 90-litre tank, giving it a range around 80 miles less."
Verdict
First place: Porsche Cayenne Coupe
The Cayenne Coupé is the better choice if you're after a sporty SUV. It's more engaging to drive than the Range Rover Sport, while also being more comfortable. It's less expensive too, allowing you to add more key options at the same budget. This base model makes the most sense in the range, but we'd still recommend the more practical standard Cayenne over this Coupé.
Second place: Range Rover Sport
The Range Rover Sport isn't as agile as its rival, nor as comfortable, but it does have one significant advantage. There's much more room inside, particularly in terms of boot space, and there's the option of seven seats as well. This means it's a better choice for more people as an overall model – yet this thirsty P400 model isn't our pick, despite its smooth engine and long list of standard kit.  
Other choices...
Audi Q8
New: Audi Q8 55 TFSI S linePrice: £64,810Engine: 3.0-litre V6, 336bhp 
The Audi Q8 is built using the same platform as the Cayenne Coupé, and offers a similarly sporty shape. It's a very different car, though, with a greater focus on refinement and comfort. It's still good to drive, though, and has an upmarket, classy cabin.
Alfa Romeo Stelvio Quadrifoglio
Used: Alfa Romeo Stelvio QuadrifoglioPrice: From £55,000Engine: 2.9-litre V6, 503bhp 
The Stelvio Quadrifoglio is smaller than our rivals here, yet it has a big boot and as much passenger space as the Cayenne Coupé. It's also brilliant to drive. Used models cost from £55,000, but you can find nearly-new cars for less than £70,000.
Figures
| | | |
| --- | --- | --- |
|   | Porsche Cayenne Coupe | Range Rover Sport P400 HSE |
| On the road price/total as tested | £63,464/£81,701 | £70,695/£70,695 |
| Residual value (after 3yrs/36,000) | £37,101/58.5% | £39,349/55.7% |
| Depreciation | £26,363 | £31,346 |
| Annual tax liability std/higher rate | £4,598/£9,195 | £5,133/£10,265 |
| Annual fuel cost (12k/20k miles) | £3,078/£5,129 | £3,024/£5,040 |
| Ins. group/quote/road tax cost | 45/£999/£465 | 44/£1,087/£465 |
| Servicing costs | N/A | £2,465 (3yrs) |
| Length/wheelbase | 4,931/2,895mm | 4,879/2,923mm |
| Height/width | 1,676/1,983mm | 1,803/2,073mm |
| Engine | V6/2,995cc | 6cyl in-line/2,996cc |
| Peak power/revs | 335/5,300 bhp/rpm | 395/5,500 bhp/rpm |
| Peak torque/revs | 450/1,340 Nm/rpm | 550/2,000 Nm/rpm |
| Transmission | 8-spd auto/4wd | 8-spd auto/4wd |
| Fuel tank capacity/spare wheel | 90 litres/repair kit | 104 litres/space saver |
| Boot capacity (seats up/down) | 625/1,540 litres | 780/1,686 litres |
| Kerbweight/payload/towing weight | 2,030/765/3,500kg | 2,285/765/3,500kg |
| Turning circle | N/A | 12.4 metres |
| Basic warranty/recovery | 3yrs (unlimited)/3yrs | 3yrs (unlimited)/3yrs  |
| Driver Power manufacturer/dealer pos | N/A | 20th/30th |
| NCAP: Adult/child/ped./assist/stars | 95/80/73/62/5 ('17) | N/A |
| 0-60/30-70mph | 5.2/4.8 secs | 6.1/5.2 secs |
| 30-50mph in 3rd/4th | 2.8/3.6 secs | 2.5/3.4 secs |
| 50-70mph in 5th/6th/7th/8th | 5.0/7.3/9.5/16.4 secs | 4.7/6.5/9.1/13.4 secs |
| Top speed/rpm at 70mph | 150mph/1,600rpm | 140mph/1,700rpm |
| Braking 70-0/60-0/30-0mph | 52.5/39.1/11.3m | 58.2/41.3/13.9m |
| Auto Express econ (mpg/mpl)/range | 22.6/5.0/447 miles | 23.0/5.1/526 miles |
| WLTP combined mpg | 22.2-23.9mpg | 24.9-27.4mpg |
| WLTP combined mpl | 4.8-5.3mpl | 5.5-6.0mpl |
| Actual/claimed CO2/tax bracket | 289/215g/km/37% | 284/209g/km/37% |
| Airbags/Isofix/park sensors/camera | Eight/yes/yes/yes | Six/yes/yes/yes |
| Auto/lane keep/blind spot/AEB | Yes/£783/£548/yes | Yes/yes/£510*/yes |
| Climate ctrl/cruise/leather/heat seats | Yes/yes/yes/£308 | Yes/yes/yes/yes |
| Met paint/LEDs/keyless/pwr tailgate | £774/yes/£816/yes | £850/yes/yes/yes |
| Sat-nav/digi dash/DAB/apps | Yes/yes/yes/yes | Yes/yes/yes/yes |
| Wireless/CarPlay/Android Auto | No/yes/no | £522/yes/yes |