Renault Megane E-Tech Techno: long-term test
Final report: a few minor quibbles aside, the pure-electric Megane is a solid choice for family-car buyers
Find your Renault Megane E-Tech
Offers from our trusted partners on this car and its predecessors...
Or are you looking to sell your car?
Advertisement
Verdict
At just under £40,000 for a mid-range Techno model like ours, you couldn't call the Renault Megane cheap, but given its considerable qualities, it looks an excellent bet next to EV alternatives such as the VW ID.3 and Vauxhall Astra Electric. The brand is even about to solve the space issue with a new Renault Scenic E-Tech, that's due to be revealed in September.
Mileage: 5,771
Efficiency: 3.5 miles/kWh
We were really enjoying our time with the Renault Megane but, just like that, it's gone. The French manufacturer executed one of the most thorough reinventions we've seen of any well known mainstream model line in turning its petrol and diesel family hatchback into a purely electric car with clear SUV overtones. From where I've been sitting for the past six months, that bold move has paid off. 
There might still be doubts circulating around EV adoption in the UK, fuelled in no small part by the cost and charging infrastructure, but the Megane E-Tech is a fine ambassador for the tech. It isn't without its faults, but the only really significant one for me was the amount of space on offer. 
You must be very careful when criticising cars for their carrying capacity and passenger accommodation, because different owners have very different requirements in this regard. But for me and my family, a couple of inches of extra rear legroom and a more practical boot would have pushed the Megane close to family-car perfection. 
Let me elaborate. When the idea of a wholesale transition to electric cars was mooted years ago, one of the big supposed benefits of EV tech was its potential to revolutionise car packaging. The idea was that losing the engine and putting the battery under the floor would create the freedom to design cars of a completely different shape that translated far more of the available footprint into useful interior space for passengers and luggage. 
This obviously reckoned without the UK car-buying public's desire not to drive cars that look like glazed horseboxes. But that doesn't change the fact that the Megane, in its switch to electric, broadly maintained the traditional two-box family hatchback shape and gained little in terms of capacity. 
The problems I had with the size of the Megane – a handsome machine to my eyes, several style steps above any futuristic urban mobility pod you'd like to imagine – stem from the current size of my offspring. The 11-year-old is tall for his age and flatly refuses to be crammed in behind dad's driving position. The seven-year-old still likes a booster seat to see out over the Megane's high window line, but that means his feet don't reach the floor to slide into the thin space under the front seat. The upshot is that, with a full car, I have to move the driver's seat forward two notches from where I'd like it to be and drive hunched-up like LeBron James in a MINI.  
In reality, space in the back of the Megane isn't bad for the class. The bigger cars in the segment, such as a Ford Focus or a Skoda Octavia, have a lot more legroom. But at a shade over six feet tall, I can sit behind my own preferred driving position in the Megane reasonably comfortably; it's just that a seven-year-old on a booster seat can't. 
Partnership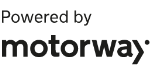 Need to sell your car?
Find your best offer from over 5,000+ dealers. It's that easy.
The rear bench space is also quite narrow, so the chances of getting a third passenger in the back seem very slim, unless they are. The high window line, the chunky front-seat headrests and our car's black headlining also mean it is a bit gloomy back there. 
Boot space is another mixed bag. On one hand, the underfloor area to store the charging cables is superb. It's deep and wide, so you can easily drop the Type 2 cable inside and shut the lid, with no need to wrestle it in and force the lid shut like a snake charmer who's lost his flute. There's no mains charging cable as standard with the Megane, but even if there was, I reckon that too would fit without much drama. 
The load bay is a strange shape, though. There's a really big lip, so you have to drop items down inside, and when the rear seats are folded, there's another big step up in the boot floor. It all makes fitting larger items inside more of a struggle than it needs to be, but at 440 litres with the seats up, the actual amount of space is competitive. 
Courtesy
The button to open the boot is small and sits flush with the tailgate so if you don't keep your car clean, you're going to get a dirty finger when you press it. Plus, it's hard to pinpoint in the dark with no courtesy lighting. The boot release on the key should be the answer here, but Renault's familiar key card is a uniform black plastic rectangle with four small buttons stacked on its surface. At night, it's hard to work out which way up you're holding it, and locating the button to release the boot catch, or lock the doors becomes a process of elimination.
There endeth the gripes, and maybe Renault has the answer to my issues in the larger shape of the forthcoming all-electric Scenic with a dose more practicality. 
The interior quality is a highlight. I've lost count of the number of people who've given the dash's fabric lining a stroke and said 'oooh, this is nice'. As an Android user, the Google-based infotainment is easy to use, but somewhere more prominent to rest your hand when using it would be useful. 
The only slight letdown to the overall impression of quality is the low-grade carpet, but because it's almost completely hidden by the large floor mats, you only see it when you come to vacuum the car out. 
From the driver's view, the suspension is firm enough to control the considerable weight, preventing too much body roll in corners, while keeping the ride comfortable. It's a balance a lot of EVs get wrong, but the Megane is enjoyable to drive and composed enough to make you feel like using the lively performance. In the wet of winter there were a few occasions when it spun its front wheels excessively under hard acceleration, but on dry roads traction is plentiful. 
Our loan began in sub-zero temperatures, where the indicated range was no more than 180 miles. In the summer, we've been seeing more than 240 on a full charge. It's a big seasonal discrepancy, but the predicted ranges do seem very accurate and that helps keep any range anxiety in check. 
Renault Megane E-Tech Techno: second report
While we wait for our hatch to charge, we ponder the merits of EVs over ICE cars 
Mileage: 3,929
Efficiency: 3.1 miles/kWh
We're loving living with the Megane E-Tech, but our time with the car has underlined where electric car uptake in the UK is being held back 
You gain a lot with an electric car, including occasional downtime while it charges. During those quiet moments of contemplation in pub car parks and service station forecourts, your thoughts naturally turn to life's bigger questions – like how much your EV is costing you to run. 
So much about running an electric car is great, but our first 1,000 miles in the Megane E-Tech have made us wonder how much better things could be if the big issues of cost and charging were better addressed by those who run the country.  
In 2022, 16.6 per cent of new cars registered in the UK were pure electric, a 40-per cent increase on 2021. That's against the backdrop of a profoundly difficult time for consumers, manufacturers and the car market as a whole. The signs, then, indicate that people want electric cars, but it feels as if that's in spite of the level of Government support, rather than because of it. 
Let's have a close look at the first big deterrent when it comes to electric-car ownership: the cost. Because you can bet that prospective buyers are doing just that. 
Our Megane E-Tech is averaging about 3.1 miles per kilowatt hour and at the Government's current 34p/kWh Energy Price Guarantee, that's around 11p per mile. At today's fuel prices, it's like 68mpg in a diesel car, or 61mpg in a petrol one. That wouldn't be easily done in the average internal combustion-engined family hatchback, but you could get close. Something like 45mpg would make our hypothetical petrol hatch only 4p per mile more expensive to fuel than the Megane.
In the EV's favour you have its free VED, exemption from the London Congestion Charge and total compliance with the various low-emissions zones that are springing up all around the country. Company car users will save big money in Benefit-in-Kind tax on an EV as well – a 40-per cent taxpayer is looking at a bill of just over £300 a year for the Megane, when they'd pay well over £3,000 to run a middling petrol Ford Focus. No wonder business users have turned to EVs in a big way.
Servicing your electric car should be cheaper as well, but buying it won't. Our mid-range Renault Megane E-Tech Techno costs a shade under £40,000. It feels a high- quality piece of kit, but you could easily pay £10,000 less for an equivalent petrol hatchback and not feel like you've got an inferior product. Most people buy on finance, where the monthly payments will mask the price discrepancies to a point, but we are still in a situation where making the switch to an electric car isn't the financial no-brainer that it really should be. 
Consider that in 2021, before the surge in prices, UK households were paying closer to 18.5p per KWh on average, and much less on one of the widely available EV tariffs. The Megane would have cost 6p per mile to fuel, so even with slightly cheaper petrol prices, it would have been half the cost of a similar ICE model. There was a Plug-in Car Grant to help buy your EV then, too – although not ones as expensive as the Megane. 
We haven't even touched on public charging, where you could easily be paying 70p per kilowatt hour at a rapid charger today, transforming your Megane E-Tech into a 22p-per-mile machine, equivalent to a fairly thirsty 30mpg petrol car. 
My personal experiences of using the public network have been fairly positive, but I'm only using it for the occasional long journey. I'm not sure I'd be as keen on making the switch to EVs if I lacked off-street parking with a home charger to rely on 90 per cent of the time. People in that boat need better charging infrastructure. 
This is what it boils down to. I think the average UK motorist may well prefer the experience of owning and driving an EV. Making the switch is a big step, though, and it's an even harder one to take when the cost benefit is marginal and so many questions remain over charging. As the supposed 2030 ban on new internal-combustion cars draws closer, more could definitely be being done.  
As for the Megane E-Tech, it's a great advert for the shift to EVs. Smooth, refined and powerful, as electric cars tend to be, it's not thrilling, but it goes where you point it without fuss and the ride is composed. 
The predicted range varies a lot, and 160 miles in cold weather has shifted to nearer 190 miles now things have warmed up. But for me, the fixation on range is a red herring because the full potential of these cars is so rarely used by most drivers. Range anxiety is born out of (understandable) concerns about the availability of charging when it's needed. Improvements in that, and the cost, will drive the UK's EV boom to the next level. 
Renault Megane E-Tech Techno: first report
Cold weather isn't spoiling our first impressions of new Renault Megane E-Tech EV
Mileage: 3,195
Efficiency: 3.0 miles/kWh
Timing, as they say, is everything and this Renault Megane E-Tech's has been impeccable. The first all-electric version of the French marque's family hatch arrived on our fleet in the middle of a cold snap, and with electricity prices at an all-time high. It really will need to be good if it's going to impress testers rendered even more cynical than usual by icy windscreens and frozen toes.
Thankfully, we already know that the new Megane is a bit special. This fifth-generation car is a radical departure from what's gone before it. We picked it out as our Small Company Car of the Year for 2022 and, between you and me, it also ran the Nissan Ariya close for the overall Auto Express Car of the Year crown. The Ariya, for those who don't know, is based on the same CMF-EV platform as the Megane, too.
Low temperatures aren't the friend of electric cars. Their battery chemistry doesn't work as well when the thermometer is at zero, and that's compounded by the extra current draw of heaters to thaw windscreens and drivers' digits. Standing about at a charging station isn't much fun, either. 
We're running a mid-spec Techno model with the only powertrain currently offered, the 60kWh, 217bhp EV60. In Ceramic Grey with the Black Diamond roof (an optional £950 combo) it costs just under £39,500 as tested. Notable kit added on the Techno models over the entry-level Equilibre includes the upgraded Arkamys stereo, adaptive cruise control and 20-inch wheels, but the base car still looks well equipped in its own right for £2,500 less.
It's early days, but we've certainly learned how the Megane copes with the cold, and the impact of driving style on the indicated range. From a dead-cold start in Eco mode with the heater cranked up high and an ambient temperature around two degrees Centigrade, the indicated range on a full battery was just 144 miles. That's against an official WLTP combined figure of 280 miles.
Our car had just been delivered at that point, straight from the care of a particularly lead-footed driver for all we know, and after 80 miles of relatively gentle driving in Eco mode, the next full charge saw an estimated range of 201 miles in six-degree temperatures – much more like it. We'll certainly be keeping an eye on how that range figure changes with driving style and weather conditions as we go.
If you've owned a Renault Megane in the past, you really do need to ditch your preconceptions with this car. The styling is more SUV than family hatchback, with those 20-inch wheels and the cladding along the sills creating the illusion of extra ride height. It seems that you can't sell a family car these days unless it either is or pretends to be a 4x4, but in that context Renault's effort is a handsome thing with a very modern look. Big badges and distinctive light signatures front and rear, together with hidden door handles and that slim glass area, see it cover off many of the current trends in car design. It's almost as if someone at Renault had a checklist.
When you get inside, things are even further removed from Meganes of old, which never did much to surprise or delight, despite decent quality in more recent versions. This is a top-class family hatchback interior with a bit of sparkle.
There are very few cheap-feeling plastics on show anywhere, the dash is covered in tactile grey fabric and there's smart yellow stitching, along with loads of metallic details. The combined screens that sweep across the dash are impressively crisp and clear, while the piano key switches under the central display add an air of quality.
Criticisms? There's a bit of flex in that aforementioned bank of switches if you press down on the ledge in front of them firmly, and the steering column has no fewer than four (count 'em) stalks – lights, wipers, gear selector, stereo controls – plus buttons on the wheel itself and paddles behind for the regenerative braking. It seems a lot at first, but at least everything is close to hand. We'll see how we get on with it once we're more familiar with it.
Rear legroom isn't a strength, either, and there's a significant lip on the boot opening, forcing you to lower items down into it then lift them out. But under that boot floor is a large cable storage area that fits the charging lead without any need for a man versus snake wrestling match, and that gets a big thumbs up from me.
| | |
| --- | --- |
| Model: | Renault Megane E-Tech EV60 220HP Techno |
| On fleet since: | January 2023 |
| Price new: | £38,495 (£39,445) |
| Motor/battery: | 1x e-motor/60kWh |
| Options: | Metallic paint with Black Diamond roof (£950) |
| Insurance*: | Group: 27/Quote: £570 |
| Mileage: | 5,771 |
| Efficiency: | 3.5 miles/kWh |
| Any problems? | None so far |
*Insurance quote from AA (0800 107 0680) for a 42-year-old in Banbury, Oxon, with three points.