Renault Megane RS 300 Trophy: long-term test review
Final report: we say farewell to our Renault Megane RS 300 Trophy hot hatch with a family photocall
Find your Renault Megane
Offers from our trusted partners on this car and its predecessors...
Or are you looking to sell your car?
Advertisement
The Renault Megane RS 300 Trophy is not without its faults, but as a package it delivers one of the most entertaining hot hatch experiences around. Your passengers might not agree, but just tell them to bring a cushion.
Mileage: 9,491Economy: 29.8mpg
After six months and almost 10,000 miles, it's time to hand back the keys to the Renault Mégane R.S. 300 Trophy. And what better way to bid farewell than a family reunion? But more on that later.
Our fleet car was one that has really divided opinion: wonderful to drive, woeful to be driven in. The quality of the ride (or lack of it) in the Mégane Renaultsport was a topic that failed to subside since the car arrived.   
• Best hot hatchbacks to buy 2020
I was one of the first to raise the point after an arduous 400-mile round trip to Chester within days of taking delivery. Numerous similar journeys since, and I can still say with confidence that it's not a car designed to tackle long motorway slogs. Nor is it any more at home grinding its way through bustling city centres. The ride can be bruising at times – particularly for passengers. 
But on the right day, on the right road, there are few hot hatches that will delight and surprise you as much as the Mégane. It's a theme that has been a part of this model's make-up for decades. 
The other cars you see here, the Mégane R26.R from 2008 and the 275 Trophy-R from 2014, are two of the finest. Each isthe hardcore, track-focused version of its respective generation, but both can demonstrate, along with the latest Mégane Trophy, how a fabulous hot hatch can be created from different approaches. 
The R26.R, although only 12 years old, feels old-school and analogue. It's light and nimble, with a notchy gearshift and raspy exhaust note. The 2.0-litre engine churns out a respectable 228bhp, but it doesn't feel as quick as its younger siblings here. Instead, it's the beautifully balanced chassis that never leaves you wanting more. 
By comparison, the 275 Trophy-R feels like it could compete with the current crop of hot hatchbacks. It's a simply fabulous performance car and one that raised the bar for whatever was to follow. 
It was unlikely that the Mégane R.S. Trophy would disappoint, given Renault's rich history, but it was a car that I took some time to adjust to. I didn't jump in and gel with it immediately. The reason? There's so much going on in the Mégane that it takes a while to get your head around it all. 
The rear-wheel steering (or 4Control, as Renault calls it) is both a blessing and a curse; it makes parking a doddle, but when driving with a bit of enthusiasm it can feel quite alarming and unpredictable. Once you learn to trust how the system behaves, you can really exploit the Mégane's insatiable appetite for corners.  It ultimately helps to make the Mégane a more engaging and rewarding car to drive quickly; you have to think about how much throttle to apply, how hard to turn in and when to brake, all to keep the car balanced and under control. Few cars demand that level of involvement and concentration, so when you get it right, it's an immensely satisfying experience. 
Partnership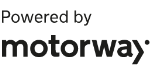 Need to sell your car?
Find your best offer from over 5,000+ dealers. It's that easy.
It's the reason why I found myself actively taking detours on the way to and from my hometown of Newcastle, usually via the North Pennines, to drive the Mégane on the roads where it belongs. Doing so also made the remaining 200 miles of the M1 left to tackle more bearable. Of course, the Mégane wasn't without its niggles; if we're being kind, you could call the six-speed manual gearbox a bit clunky, but if we're honest, it wouldn't feel out of place in a van. It's comfortably the car's weakest link. 
Smaller niggles include the infotainment system; even after six months, I'm still unable to navigate the labyrinth of menus and sub-menus. Instead, I found myself using it to connect my smartphone and fire up Apple CarPlay every single time I got in the car. Another regular annoyance was a surprising one: the cup-holders. They have a very simple job to do, but whoever designed the ones in the Mégane failed miserably. They are too small to hold 95 per cent of the bottles or cups I tried; and when I managed to find one that did fit, if it was too tall it would prevent me from being able to change gear properly. 
Nevertheless, none of those things would stop me from recommending a Mégane R.S. to a potential buyer, not even the ride. This car's primary aim is to be entertaining and rewarding to drive, which is exactly what a hot hatch should be.
Renault Megane RS Trophy: second report
We decide if the Trophy is worth the extra it costs over the regular Renault Megane RS
Mileage: 4,447Economy: 31.9mpg
The Renault Mégane R.S. has been through its fair share of tests here at Auto Express. It's fought it out with the Hyundai i30 N and Honda Civic Type R, while my Trophy model went head-to-head with the Japanese car in the ultimate hot-hatch showdown.
It may have ultimately come up just short against the Type R, but the Mégane R.S. still displayed enough class to cement itself as one of the current greats. Now that I've been running a flagship Trophy model for three months, I began to wonder how much of a gap the makeover puts between my car and the rest of the Mégane R.S. range. To find out I decided to compare it to the cheapest Mégane R.S. you can buy.
On paper there's a chunky price difference when you compare the two without any options: £4,000 in total, with the standard R.S. coming in at £27,835.
Yet, aside from the Trophy's larger 19-inch alloys and the obvious colour difference – its bright yellow paintwork is a £1,300 option – there's almost nothing between the two cars visually. But the basic R.S. does look a little more understated and in all honesty I find that more appealing - especially taking into account the lower cost. The red metallic paint on the car above is only a £650 option. 
Inside, too, you can look as long and as hard as you like, but you won't find much of your extra £4,000 being put to use in the cabin; the dashboards are the same.
Instead almost all of the extra cash has been invested in the greasy bits underneath the skin. That's excellent if you're the type of person who's solely interested in having the most sophisticated hot hatch around, but I suspect there may be some customers who just want the pricier model so they can shout about having the top-of-the-range car. 
Regardless, at any speed, on any road surface and through every corner you can feel and hear exactly where your extra cash is being put to use in the Trophy. Driving the two cars back-to-back around London, it's immediately obvious how much firmer the Trophy is; the larger wheels and stiffer suspension set-up give the ride a really firm edge. By comparison the regular car feels quite supple and forgiving.
Beyond the confines of the M25 and on faster back-roads the Trophy's extra polish makes itself more apparent. I found it was keener to turn in, more planted at speed and can carry greater speed through corners more comfortably. I'm yet to get the Trophy onto a track, but if it can transfer its on-road ability there – and it's a former Nürburgring lap record-holder, so I suspect it can – it's bound to further justify its price. 
While mechanically the Trophy hasn't put a foot wrong there are a few niggles that are beginning to irk me. Every time the car is switched on or off you're greeted or waved away with an irritating jingle, which sounds like a roaring lion. I have no idea why, or what the relevance is, but it's becoming annoying; I've been told there is a way of turning it off but I haven't yet discovered how.    
• Best performance cars to buy 2019
The second gripe quickly follows; the Trophy always defaults to Comfort mode every time you start it up, regardless of what setting it was in previously. As far as I'm concerned, the Trophy is at its most exciting and entertaining in Sport mode, which is why I drive pretty much everywhere in it. So why can't it just stay in that mode until I decide that I want to change it? 
To anyone, £4,000 is a lot of cash, but on a monthly PCP deal stepping up from the regular R.S. to the Trophy will only set you back around £50 extra per month. That makes it easier to swallow and the upgrades are strong value for money – which means that it's definitely the model I'd go for. But whether I'd have one over a Honda Civic Type R is another matter altogether...
Renault Megane RS Trophy: first report
There's nothing mellow about our bright yellow Renault Megane RS 300 Trophy
Mileage: 738Economy: 33.8mpg
When Renault launches a new hot hatch people tend to take notice, especially if it's painted bright yellow, like our new fleet car. The firm has a record for developing fast, affordable and entertaining performance cars, so to see if that still holds true, amid an influx of new rivals from Honda and Hyundai, I've just been handed the keys to the very latest one: the Mégane R.S.
The car we'll be running over the next six months is the range-topping Mégane R.S. 300 Trophy, which is the latest model and only reached dealers in April. At almost £32,000, it's not the cheapest hot hatch on the market, especially if you consider the entry-level RenaultSport Mégane costs £27,835. 
Where does your extra money go? The Trophy brings performance upgrades such as the stiffened Cup chassis (usually a £1,500 option), reworked suspension with firmer springs and dampers, plus a limited-slip differential. Other kit includes a set of unique 19-inch alloys, a sports exhaust, beefier brakes and a leather and Alcantara steering wheel. 
It brings a modest 20bhp power upgrade from the 1.8-litre four-cylinder turbo petrol, which increases total output to 296bhp and 400Nm of torque. That's all pretty standard hot hatch fare; there's nothing in that list that you won't find on any other competitor. But Renault's engineers have set to work on the car's steering and suspension set-up. The Mégane R.S. – whether you go for the entry model or top-spec Trophy – is the only car in its segment to have hydraulic compression stops and rear-wheel steering. 
The hydraulic system is like something you'd find in a rally car, where a secondary piston within the shock absorber helps to stop vibrations and rebound when driving over rough roads. The rear-wheel steering set-up – Renault calls it 4Control – is a system more common on high-end luxury cars such as the Bentley Bentayga or Audi A8. Its purpose is to help decrease a car's turning circle at low speed and increase stability at higher speed. On the Mégane it's been applied purely to improve the car's agility and make it feel as nimble as possible. But given that tech is fitted to a standard Mégane R.S., do you need to spend almost £32,000 on the Trophy? That's something we'll discover in the coming months. 
So what are my first impressions? Well, it certainly feels unlike any other hot hatch on sale. The rear-wheel steering system gives it a unique character of its own, and combined with very direct steering, it makes the car seem alert and eager. That's great when you can slalom down a B-road, but in congested west London it can get a little tiresome. 
Still, the Alcantara-trimmed Recaro seats look great, but they are a £1,500 option. The infotainment is pretty simple to use once you've acclimatised to the various sub-menus, and Apple CarPlay and Android Auto apps come as standard if you want to bypass Renault's system.
In town you also notice the ride is a little on the firm side. The hydraulic damping system is excellent and does a good job of taking the edge off sharp road imperfections, but there's no hiding the car's firm set-up. The faster you go, on a motorway for example, the better it gets, so on a fast but bumpy road, the ride is less of an issue than in town.
Other small gripes include the cup-holders, which inhibit gearchanges if you use them, while people in the back have complained about a lack of foot space. It may sound like I'm nitpicking, but a hot hatch has to deliver practicality and utility well enough for it to be used everyday, along with adding a great big dollop of performance, something I'll be exploring during my time with the car. 
*Insurance quote from AA (0800 107 0680) for a 42-year-old in Banbury, Oxon, with three points.