'The Suzuki Jimny is more of a head turner in LA than a Jaguar I-Pace'
Could the Suzuki Jimny be the 2019 World Car of the Year? No. Don't be daft, says Mike Rutherford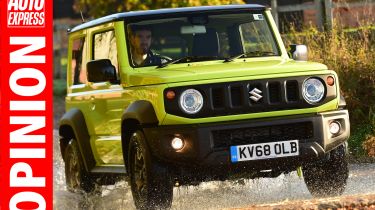 You had to be there to fully appreciate it. And, thankfully, I was. The event was the fifth World Car Awards test drive programme, staged in its usual venue in Pasadena, Los Angeles County, California.
The mission for us 48 World Car jurors? To find, evaluate and vote for/against the 2019 World Car of the Year (WCOTY), the top prize on the planet for global auto makers, most of whom have never won it.
• Best new cars to look out for in 2019
In recent years, only Audi (A6 and A3), BMW (3 Series), Jaguar (F-Pace) Lexus (LS 460), Mazda (2 and MX-5), Mercedes (C-Class) Nissan (Leaf) Volkswagen (Golf, Polo and up!) and Volvo (XC60) have collected the trophy, which is to the global auto business what the World Cup is to football.
Late in November we jurors headed to LA from 18 nations to test drive the dozens of contenders on and around the glorious Angeles Crest Highway. And that's when the first big surprise kicked in.
True, globally-significant models such as the Jaguar I-Pace and E-Pace were rarely parked up in the garage, so keen were jurors to take them out to evaluate them. But that was wholly expected.
What nobody could have predicted was that two pint-sized Suzuki Jimnys shipped in from Japan were in serious demand, too. And honestly, on LA highways, they turned heads like no other cars at our week-long test fest.
Is the humble Jimny the best all-new car in the world right now? No. Don't be daft. But of the 37 cars at the disposal of the 48 hard-to-impress jurors, it topped the league in terms of price, curiosity and sheer fun. Astonishingly, it was the Suzuki-starved US jurors who seemed to love the Jimmy most, with several asking the crucial question: why don't Jeep, GM and Ford build inexpensive (not the same as cheap), cheerful, but still credible small/urban SUVs like this?
The same needs to be asked of Land Rover, too. JLR reps from the US and UK were in Pasadena, watching jurors queuing for the keys to the Jimmy. This offered them and us further proof, as if needed, that a sub-Evoque Land Rover priced about five grand more than the Suzuki at just over £20,000 could be the next big – if small – thing.
Apart from the Jags, other super-strong WCOTY contenders were the BMW X2, Volvo XC40, Genesis G70 and Hyundai Nexo. Significantly, Japanese jurors graciously conceded that cars from Korea have improved beyond belief. But we already knew that, didn't we?
In the related World Performance Car competition, the Aston Martin Vantage was the star car – and is probably the favourite to go on and collect the crown in early 2019. But if it's all smiles at Aston, they must be shedding tears at McLaren. How come? Because the 720S the firm planned for us to drive in Pasadena was withdrawn with an embarrassing and ill-timed technical fault. That's a shame, because this is a truly great, true-Brit supercar.
Partnership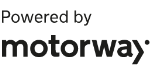 Need to sell your car?
Find your best offer from over 5,000+ dealers. It's that easy.
More importantly, the 720 is a product for the world. But McLaren is well aware of the old adage: you've gotta be in it to win it. In Pasadena, the Woking-based manufacturer wasn't, whereas arch-rival Aston Martin was. Significant, that.
If you'd like to hear more from Mike then check out his previous columns here...