Zeekr 001 review
Zeekr and its electric executive hatchback, the 001, are coming to the UK very soon. Will they make an impact?
Find your Zeekr 001
Offers from our trusted partners on this car and its predecessors...
Or are you looking to sell your car?
Advertisement
Verdict
If you take one thing away from a drive in the Zeekr 001, it's that this is a brand that the UK's established premium car manufacturers need to be taking seriously. The product is competitive on quality, design and technology. Some of that tech feels gimmicky, some of the safety systems are a tad intrusive and, despite the cruising comfort and prodigious pace, the driving experience is undermined by the bouncy ride, but generally, the 001 is very convincing. That Zeekr sells this roomy, rapid, electric hatch at prices that seriously undercut the competition should be focusing minds in boardrooms across Europe. 
Zeekr is heading to the UK. It's taking a slightly roundabout route from home market China, via Latin America, the Middle East and the left-hand drive markets of Europe, but it will arrive on these shores in around 2025 or 2026. And it will be bringing this car, the Zeekr 001.
Zeekr is a car brand that could not be accused of procrastination. It sprang into existence as recently as 2021, emerging from under the wing of parent company Geely, and has already launched three models in China, selling 150,000 examples of them. Now expansion is the name of the game and the 001 is central to plans for world domination - of the premium electric car market at least.
The 001 is billed as a shooting brake estate, but it's more of large executive hatchback without the extended loadspace you'd be looking for in an estate car. It's based on the Geely group's SEA (Sustainable Experience Architecture) platform that also underpins the similarly sized Polestar 4 and smaller models within the group from the Volvo EX30 and Smart #3. 45mm shy of 5 metres long, the 001 looks a little bit like a chubby Porsche Panamera. And the Porsche comparisons don't end there, because you can spec the Zeekr with a powertrain that will match a Porsche Taycan 4S from 0 to 62mph.
The base Zeekr 001 is not in that league. The Long Range model has a single electric motor sending 268bhp to the rear wheels. It can cover the sprint in 7.2 seconds but, as is the way with EVs, the instant torque (343Nm to be precise) makes it feel quicker. 
The flagship powertrain is found in the Zeekr 001 Performance and Privilege models, and it's a dual-motor, all-wheel drive configuration with a 536bhp output. A 0-62mph time of 3.8 seconds is on the cards here, and the 686Nm torque output means it feels seriously rapid on the road, sucking up ground ahead like a supercharged hoover.
All the Zeekr 001 models have a 100kWh battery that delivers an official WLTP combined range of 385 miles in the Long Range model and 360 miles in top spec dual-motor version. Efficiency is measured at close to 3.4mi/kWh for all versions, and we managed 2.7mi/kWh in a dual-motor car on our test route - confirming that use of the performance will see that range figure drop. A 22kW on-board charger is standard and the car can charge at up to 200kW on a suitable rapid charger, going from 10 to 80% in 30 minutes.
For the most part, the 001 hides its size and 2,200kg kerb weight (2,335kg for the dual-motor cars) well. The steering is nicely weighted, sharp enough while not overly pointy, and delivers some reassuring feedback to tell you what the wheels are up to. The brakes have good stopping power and a progressive feel, even if we'd have liked a stronger slowing effect when lifting off in the higher brake energy regeneration settings. The 'one pedal driving mode' seemed optimistic.
The ride is less impressive. All but the Privilege models have passive independent suspension and the soft setup delivers good comfort levels around town or on smooth motorways. It irons out the smaller surface imperfections effectively on rougher B-roads as well. However, bigger bumps and undulations can create a bouncy effect, breaking the car's composure. Mid-corner bumps and unusual cambers on faster roads are not the 001's friends, either: wheels can scrabble slightly for grip under acceleration or braking when the car is off balance like this, and it's all a little bit unseemly at times.
Partnership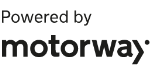 Need to sell your car?
Find your best offer from over 5,000+ dealers. It's that easy.
The Privilege models have air suspension with continuously variable dampers and fare better. Selecting Sport mode tightens up the ride, and although the road surface is felt more and occasionally shudders go through the car, it all feels a lot more planted and enjoyable on a twisty road. In Comfort mode, where most owners will keep it, there's still some of the bounciness in faster driving, but things are very cushy when cruising on good roads.
The driving position is slightly higher than you'd expect in a sporty estate car, and closer to that of an SUV. There's a very good range of adjustment in the seat and steering column, just not in the downward direction.
In terms of refinement, wheel size seemed to play a significant role on our drives. The 001 is very quiet at low speeds, and reasonably so as things speed up, but the dual-motor cars with the 22-inch wheels and wider tyres seemed to generate considerably more road noise than the Long Range model on its 21-inch wheels.
There's loads of headroom in all four seats, contributing to a spacious feel in the cabin, and legroom in the back is also very generous - a tall passenger can sit behind a tall driver with no problems. Storage is plentiful with a glovebox, a big shelf space under the centre console and wide door pockets, but the cup holders are on the small side and won't take larger bottles or cups.
Boot space comes in at 539 litres. It's not huge for the class, partly because the area is eaten-into by the sharply sloping back window, but there's room beneath the floor for charging cables. The small frunk will come in handy for something, but cramming the cable in there will be a tight squeeze. 
In general, the Zeekr 001's interior justifies the brand's premium market aspirations. There are a lot of different finishes in there, from rose gold detailing to Alcantara sections of the dash that look like they might not respond well to regular contact with sticky fingers, but you can't knock the build quality and hard plastics are almost completely banished. It all feels premium, if possibly lacking a little design identity. The German premium brands that Zeekr plans to significantly undercut on price should worry.
And that's before we get to the tech. Zeekr is not shy about loading it's cars with equipment and doesn't really entertain the idea of trim levels. Even the cheaper single-motor model gets a full suite of features, most governed through the 15.4-inch central touchscreen. 
Among the more unusual inclusions are exterior (front and rear) cameras that can record video or stills then save them on the car's 128gb hard drive, and a lightshow mode that creates mood lighting in the cabin to match the music playing (only when you're parked). On dual-motor cars, the heated and cooled seats have massaging functionality that will rub your back in sync with whatever music is being played - quite shocking if the radio DJ happens to switch from Frank Sinatra to some drum 'n' bass.
There is, of course, a major question mark over whether anyone actually wants a lot of this stuff, but Zeekr has thrown it in and may well be adding more through its over-the-air updates. There are more obviously useful features, too, like the 21 advanced driver assistance systems acting on information from 28 separate sensors. The Highway Assist System amounts to adaptive cruise control with a lane change function, plus there's lane keeping assist, rear cross traffic alert and much more.
Partly because the controls for all these features exist within the touchscreen, it can become a little overwhelming to use. The areas you need to press are sometimes quite small on the large screen's surface and the menu systems take some familiarisation. Despite it's size, the display doesn't really make use of a split-screen format, either, so when you're looking for the control for the wing mirrors or trying to turn off the verbal speed limit warnings, your navigation directions have disappeared from view. The head-up display helps here and many will simply use the standard wireless Apple CarPlay or Android Auto, but it feels like information could be better prioritised in the native system. 
The Zeekr 01 also has possibly the loudest indicators i've ever heard on a car, and the various safety aids create a cacophony of bongs and chimes at times that will soon have you searching the menus for the disable switch.
And so we come to price. Zeekr wants just under 60,000 euros (£52,000) for the Zeekr 001 Long Range in The Netherlands. Step up to the top spec, dual-motor Privilege and it's only around 68,000 euros or (£59,000). We don't know how this will relate to the eventual UK pricing but right now, you need close to £70,000 for any kind of Mercedes EQE, or £80,000 for a Porsche Taycan. On price, the Zeekr is more closely aligned with smaller premium EV models like the BMW i4.  
| | |
| --- | --- |
| Model: | Zeeker 001 Privilege AWD |
| Price: | 67,490 euro (£58,495) |
| Powertrain: | 100kWh battery/2x e-motor |
| Power/torque: | 536bhp/686Nm |
| Transmission: | Single-speed automatic, four-wheel drive |
| 0-62mph: | 3.8 seconds |
| Top speed: | 124mph |
| Range: | 360 miles |
| Charging: | 200kW (10-80% 30mins) |
| On sale: | 2025/2026 |