Five-year Alfa Romeo warranty introduced on selected models
New '5-3-5' package available on the Giulia, Giulietta and Stelvio, and includes servicing and breakdown cover too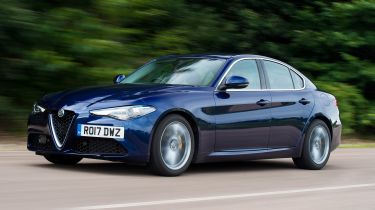 Alfa Romeo has introduced a new upgraded servicing and warranty plan, known as 5-3-5.
A package encompasses five years warranty, three years servicing and five years breakdown assistance (hence the name), and the improved after sales care will be applied to new Giulia, Giulietta and the Stelvio models, effective immediately.
Those three models are all built at the FCA group's Cassino plant. Extra investment in Cassino, prior to production of the Giulia in 2016, means that Alfa is proving its confidence in the quality of its products by offering a warranty package superior to rivals from Audi, BMW and Mercedes.
If our Driver Power customer satisfaction results are anything to go by, that confidence isn't misplaced, either: the Giulia finished third overall in our 2018 survey, and Alfa Romeo took the runner-up spot in the manufacturer rankings, with only Lexus scoring more highly.
The one minor caveat to the news is that the new warranty has a 75,000-mile limit. If you do more than 15,000 miles per year, then BMW's three year, unlimited policy might be more tempting. Regardless of how you drive, however, it's still superior to Audi's standard three year/60,000 mile warranty. The service package covers the costs of parts, lubricants and labour associated with the standard servicing schedule.
The 5-3-5 plan isn't available for the Mito, which is built alongside the Fiat 500 in Turin, or the 4C, which is built in Modena.
The news follows on from fellow FCA brand Jeep offering a similar package on its Renegade, Wrangler, Compass, Cherokee and Grand Cherokee models.
Read more details about Jeep's five-year '5-3-5' warranty…