Best used hot hatchbacks 2022
Our picks for the best used hot hatchbacks in the UK
You could argue that a hot hatchback is the ultimate car for an enthusiast - and a used hot hatch is surely even better, as the value for money factor jumps up a few more notches.
Hot hatchbacks are based on normal family cars with hatchback bodystyles, yet with their powerful engines and tuned suspension, they're often better to drive than similarly-priced sports cars - and quicker, too.
There are more four-cylinder hot hatchbacks than other types, but you can find a lot of variety. Turbochargers have become common, and while some of the greatest hot hatches of the past did without them, the modern crop uses turbo power to achieve some pretty incredible performance.
Every single car you'll find below will delight drivers, but has enough practicality to be used as a family car. Read on to find our favourite used hot hatchbacks for 2022.
The best used hot hatchbacks
Ford Fiesta ST (Mk6)- Used Hot Hatchback of the Year
Our pick: ST-3 3dr (2015/65, 49k miles, £9,999)
A decade on from its debut, the Fiesta ST is as brilliant as ever. Not only does it serve up a thrilling blend of speed and agility, it's as cost-effective to run and easy to live with as more mundane versions of the Blue Oval's baby. 
When it was revealed in 2012, Ford's engineers claimed the ST was the most exciting car they'd worked on since the legendary Escort RS Cosworth, and it's not hard to see why. Its 179bhp engine can develop up to 197bhp on overboost, sprinting from 0-62mph in 6.9 seconds, while the grippy and adjustable handling encourages you to seek out twisting back roads. There are hot hatches costing a lot more that struggle to match the Fiesta for pace and poise.
Like all fast Fords, the Fiesta looks the part, its purposeful bodykit, tailgate spoiler and lowered ride height giving it an aggressive stance. Inside, figure-hugging Recaro seats, metal pedals and red stitching add to the pocket rocket's go-faster appeal. Yet as with the standard car, the cabin is surprisingly practical and robustly built, while ST-2 and ST-3 versions get loads of standard kit. And although the infotainment is dated by today's standards, it's still easy to connect your phone to make calls and stream music.
As with all the best hot hatches, the ST doesn't cost the Earth to buy and run. Just £4,500 will secure a high-mileage example, while you can spend as much as £18,000 on the limited-run, 197bhp ST200. All versions can manage more than 45mpg if you take it easy while, tyres and brakes aside, it'll cost no more to maintain than a 1.0-litre EcoBoost Zetec. Provided it's been looked after, the Fiesta should be  durable and dependable, too. Even so, many examples have been driven hard, so you'll need to keep an eye out for accident damage. Also, any performance upgrades that haven't been done by the (mostly) factory-approved Mountune company should be treated with suspicion. 
Partnership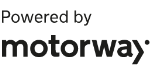 Need to sell your car?
Find your best offer from over 5,000+ dealers. It's that easy.
Other than those caveats, the Ford Fiesta ST is a used hot hatch without the hitches.
BuyaCar finance options
Just under £10,000 gets you this top-spec Fiesta ST-3, which results in monthly payments of a mere £176, if you choose a four-year hire-purchase contract with a £3,000 deposit. That equates to an overall cost of £11,438 to buy the car. Consider that the most basic new Kia Picanto has a list price of £12,250 and gets 66bhp rather than the 179bhp – 197bhp on overboost – of the Ford, and we know which is the more exciting car.
See the latest used Ford Fiesta ST prices on our sister site BuyaCar...
SEAT Leon Cupra (Mk3)
Understated looks mean that the hot Cupra version of the Leon can be easily confused with more basic models. Yet this sporty Spanish machine packs a turbocharged 2.0-litre engine that delivers up to 296bhp, as well as a chassis that beautifully blends a fun driving experience with everyday comfort. Better still, there is a choice of three and five-door hatchback and four-wheel-drive ST estate bodystyles.
See the latest used Seat Leon Cupra prices on our sister site BuyaCar...
Honda Civic Type R (FN2) (Mk8)
With its space-age looks and high-revving motor, this generation of Civic Type R is a fantastic blend of both quirky and quick - making it a top left-field choice. Sharp handling and a beautifully precise manual gearbox add to the fun, plus it has unburstable mechanicals. Prices start at just over £3,000.
See the latest used Honda Civic Type R prices on our sister site BuyaCar...
Peugeot 308 GTi
The Peugeot 308 GTi is often forgotten about, given that more popular models such as the Ford Focus ST and Honda Civic Type R are the default choice for a larger, more practical hot hatch. Yet the Peugeot is fantastic to drive, roomy and best of all, offers superb value for money. If you can live with the high-set instruments, it's a superb option.
See the latest used Peugeot 308 GTi prices on our sister site BuyaCar...
Honda Civic Type R (FK8) (Mk10)
The Honda Civic Type R has been a hot hatch icon since its nineties debut, though it wasn't until the 2000s EP3 model that Brits could buy them through dealerships. Every single version has been a gem in its own right, but the latest model is an incredible performance car for family car money.
Its turbocharged four-cylinder engine produces over 300bhp, which is on a par with rivals such as the VW Golf R, yet it feels much more ferocious than any other hot hatch, and the chassis is easily able to handle the power - it's one of the most enjoyable cars to drive, no matter the class.
It's highly practical, with a big boot, plenty of equipment and lots of passenger space. Yet when you switch the dampers from comfort to sport, it stiffens up significantly and turns into a true driver's car.
See the latest used Honda Civic Type R prices on our sister site BuyaCar...
Volkswagen Golf R
The Volkswagen Golf R is the do-it-all performance car that will suit drivers who love stamping on the throttle and disappearing off into the sunset. Acceleration is absolutely rampant from 0-60mph and beyond, thanks to the powerful engine and four-wheel drive layout that brings huge amounts of traction.
There are plenty of Golf Rs for sale second hand so it's easy to find a good one, and the Golf is an inherently practical car, with a big boot and lots of room inside. There's all the kit you could want and a great touchscreen display as well.
The Golf isn't an incredible driver's car like some of the others on this list, but it's still extremely capable in bends and makes a great family car.
See the latest used Volkswagen Golf R prices on our sister site BuyaCar...
Hyundai i30 N
The Hyundai i30 N's badge is probably why it's one of the bargain hot hatches of the moment. Hyundai never had a history of great performance cars, so why should its first hot hatch be any good? Well, it had no right to be - yet it defied convention and is an absolute riot to drive.
It's stiffly sprung, so it's not all that comfortable on country roads, but its adjustable chassis, powerful engine and entertaining exhaust note means it's great fun. It's still an i30 at heart, so it's got the right amount of practicality too.
It's strength on the used market is that it hasn't held its value as well as the Golfs and Fords on this list, so it's a bargain to buy. Don't overlook it - once you've taken a test drive, you'll understand.
See the latest used Hyundai i30 N prices on our sister site BuyaCar...
BMW M135i/M140i
The BMW M135i and M140i are very similar - the latter is the facelifted model, so got a handful of improvements. It's not worth buying a tatty M140i over a nice M135i though as they both bring the same unique twist to the hot hatch class.
That twist is that they have a brawny, six-cylinder engine and rear-wheel drive, so they feel much more grown-up than other cars on this list. The engine is super-smooth, sounds brilliant and provides superb performance.
The BMW is a delight to drive, and while it's not quite as practical as some of the others on this list, it's more upmarket inside. There's a luxurious cabin with lots of kit and the BMW is comfortable on long trips, so it makes a great everyday car if you don't have a big family.
See the latest used BMW M135i/140i prices on our sister site BuyaCar...
Peugeot 208 GTi
The Ford Fiesta ST may be our favourite small hot hatch but the Peugeot 208 GTi is arguably more fun to drive. It's not quite as practical but it's still fantastic value, as it doesn't have the racy looks of the Ford but delivers incredible amounts of fun for the money.
The Peugeot's chassis is the highlight, as it's adjustable and nimble while still being composed on rutted and rough country roads. The engine is a firecracker too, and is really fun to use.
The small steering wheel takes some getting used-to, but if you can overlook that then the 208 is a real gem of a small hot hatch with loads of character.
See the latest used Peugeot 208 GTi prices on our sister site BuyaCar...
Ford Focus ST
The Fiesta ST might not appeal to everyone - after all, there's not a whole lot of space in the back seats or boot. However, If you love the Fiesta ST but need more space then the Ford Focus ST could be the perfect alternative.
It has the same fun-filled character as the Fiesta, but has a brawnier engine and a greater range of ability. It's quick enough to entertain, but like the Fiesta, the bends are where the fun is - the Focus is a delight to sling into a series of corners thanks to its grippy chassis that begs to be pushed harder.
The Focus is available in several forms, too - there's a punchy diesel model for those doing lots of motorway miles, and an estate version for those needing even more room. These versions are the car's USP and could be a great reason to buy. Look carefully and you'll discover that there are plenty of good-quality, reasonably-priced examples available second hand.
See the latest used Ford Focus ST prices on our sister site BuyaCar...
Now find out more about the best used cars you can buy...