Top 10 best cars for dog owners to buy 2023
Our dogs deserve the best, so here are the cars that'll keep their tails wagging.
Just like a human passenger, your dog's safety and comfort are of great importance whenever travelling in the car. Fortunately, there are a number of dog-friendly cars on the market, ranging from estates and SUVs with roomy boots to small hatchbacks that use clever engineering to maximise interior space. 
Of course, it's important to pick a car that you personally like, since you'll be the one driving it, so it's a good job there are plenty of models that can cater to the needs of both drivers and dogs, and with this in mind, we've selected the best cars for dog owners.
All the cars below are good buys in their own right, models that we wouldn't hesitate to recommend to anyone with or without a dog, due to their practicality, driving characteristics, and value. Their advantage, however, is that they offer a range of qualities that make life with a dog that little bit more pleasant for owner and pet alike.
We looked for cars with large and easily accessible boot areas, particularly those that offer useful accessories and are easy to clean. Any models with overly firm rides were discounted and the same goes for cars without low cabin noise levels. Eventually, we arrived at the models below, our best cars for dog owners in decending order...
10. SsangYong Rexton
As well as sounding like something Scooby-Doo might say, the SsangYong Rexton is a massive step up from its predecessor, but while it still drives like an upmarket pick-up, it remains a rugged SUV for dog owners to transport their four-legged friends.
What's more, the Rexton won't cost you the earth either, especially considering its size. It's available with five or seven seats, and it's the five-seat version that makes more sense for dog owners as it has a huge 820-litre boot, which rises to 1,977 litres when you fold the seats. The seven-seat model offers third-row air conditioning – a nice option to have if you don't fancy motorway-speed buffeting from an open window but want to keep your furry friend cool in the back. Both the seven-seat and five-seat versions have a dog guard option and rubber floor mat, as you'd expect.
The 2.2-litre diesel is SsangYong's own design and can sound a little ruff (geddit?) under hard acceleration, while the gearbox remains Mercedes-sourced. There's a strong suggestion the Rexton is a well-built and tough SUV, so it shouldn't leave you and your dog stranded. 
9. Suzuki Swace
While the Suzuki Swace shares a great deal with the almost identical Toyota Corolla, certain areas of the Swace are slightly less upmarket. So while both cars make a solid case for themselves in regards to space, the Suzuki should leave you feeling less guilty about the inevitable mess and chaos that a certain tail-wagging passenger can bestow.
Swace variants are very simple to understand, too, with a 1.8-litre hybrid being the only engine, and the car is offered in just two trim levels. Heated front seats, a heated steering wheel, dual-zone climate control, a rear camera and an eight-inch touchscreen with smartphone connectivity are all fitted as standard, while the Toyota-sourced full-hybrid drivetrain should return fuel economy of over 60mpg and encourage a smooth, dog-friendly driving style.
8. Tesla Model Y
While every Tesla model features 'Dog Mode', we feel that the Model Y is the best all rounder for both canine and owner. The Model Y shares a lot of its underpinnings with the impressive Model 3, but has an SUV body and all the practicality that comes with it.
Partnership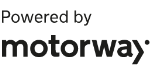 Need to sell your car?
Find your best offer from over 5,000+ dealers. It's that easy.
With up to 854 litres of boot space in the rear, plus another 117 litres in the 'frunk', you should be able to fit your dog and all its accessories you will probably ever need with ease. Once you arrive at your destination, if you need to leave your faithful friend in the car for a short while, then 'Dog Mode' will keep them safe and comfortable. This setting uses the climate control system to maintain the temperature while informing any concerned passers-by that the system is in use.
7. Honda Jazz
The Honda Jazz is the smallest car on this list by some way, but don't let that fool you as this car has a dog-friendly party piece known as 'Magic Seats'. These cleverly-engineered rear seats make the Honda Jazz one of the most practical superminis on the market. They can be folded flat conventionally or can have their bases folded up entirely. This means that taller items – or dogs – can fit in the gap between the front and rear seats with surprising ease, so your dog need not be confined to the boot alone.
The latest Jazz is only available as a hybrid, so running costs should prove reasonable thanks to a claimed fuel economy of over 60mpg, leaving more money to spend on snacks. And trust us, they'll be judging you if you don't.
6. Skoda Superb Estate
There are lots of cars from Skoda that we'd rate as dog-friendly, but the Superb is the pick of the bunch. The Superb focuses on comfort, rather than performance, and being an airy estate there's a huge 660 litres of cargo room for your single or multiple dogs to sprawl out in.
The interior quality should be up to the standards of even pedigree pooches and there's loads of equipment in the cabin. There's even a range of load space accessories to make the boot area just a bit more practical. You can get your dog to leap in and out easily thanks to a low load bay and if your hands are full of chihuahuas or pugs, then the optional power-assisted tailgate will come in handy.
5. Mercedes E-Class Estate
If you're a dog owner who wants to transport their beloved pet in luxury, there are few better options than the Mercedes E-Class Estate. Long a favourite of the country set, the E-Class Estate is particularly adept on long journeys, cosseting all inhabitants with excellent interior quality, a refined ride and quietness.
To protect your E-Class from dog claws, there's an optional folding sill protective mat and once the dogs are out, the boot can close automatically.
At 670 litres, the boot is actually bigger than the one you'll find in the Skoda Superb and one of the largest you'll find anywhere. With a range of punchy yet smooth engines, the E-Class Estate will get you and your dog to your destination composed and on time.
4. Citroen E-Berlingo
The Citroen Berlingo comes in two forms, a van or a van-based MPV. Naturally, this means that space is plentiful, and both humans and larger dogs will have room to spare. Another key benefit for your canine companion is that they won't have to jump as high as they would with an SUV in order to enter and exit the boot, and the van-style rear doors make access far easier, meaning that the risk of injury or mishap is reduced.
Opt for the E-Berlingo and you will then reap the added benefits of driving an electric car. Reduced running costs, tax savings and exemption from emissions-based charges will all help towards the all important treat fund. Battery range isn't exactly class-leading at a claimed 170 miles from a full charge, but this should still prove more than enough for most day-to-day tasks and the occasional longer trip.
3. Land Rover Defender 
It was often said that you could literally hose out the interior of the original Land Rover Defender if you were brave enough. However, we definitely don't recommend doing that with the new model, as while the Defender's cabin is still relatively washable compared to that of a new Range Rover, pointing a hose at the dashboard will probably result in poorly electronics and an awkward call to your local dealer.
That said, the new Defender retains all of the off-road capability and toughness that made its predecessor nothing short of legendary among 4x4 fans. There's plenty of room in the back, too, and not only can you take your dog walking in some of the most remote and rough terrain – should you wish to – but you can even choose from a selection of bespoke Land Rover pet accessories. The Defender options list includes everything from a ramp to help your four-legged friend scale the fairly tall gap between the ground and the boot floor, to several different cabin dividers, a foldable pet carrier (the carrier folds, not the pet), and a portable rinse system that should be as useful for clearing the mud from Fido as it is for spraying off muddy boots.
2. Dacia Duster
Large, straightforward, robust, and affordable, the Dacia Duster is appealing whether you have a dog or not, particularly when prices start at a little over £17,000 – lower than dozens of far less practical vehicles. In fact, the Duster is one of the cheapest new cars in the UK, and with 445-litres of boot space – increasing to 1,623 litres with the rear seats folded – there's plenty of room for your canine companion, too.
While, admittedly, this low price does come at a cost in terms of luxury, this can actually prove an advantage for a dog owner – you won't be spending your time worrying about plush materials being ruined by claws and mud. Instead, the materials in the Duster should prove to be more hard-wearing.
Dacia has updated the Duster a couple of times over the last few years, improving everything from the styling, to the interior materials, to the car's equipment. The price has crept up accordingly but that hardly matters when it was so low to start with, and your dog will thank you for it.
1. Skoda Octavia Estate
Estate cars don't come much more sensible nor suited to almost every use, which is why we awarded the Skoda Octavia Estate our Estate Car of the Year title at the 2022 Auto Express New Car Awards - in fact, it was the third year in a row that it took the honour. We reckon it's ideal dog transport too, as while the cabin's quality is good enough for humans - we'd say it rivals that of more expensive cars from premium brands like the BMW 3 Series Touring and Audi A4 Avant - it also has a tough, robust Germanic feel to it that should be able to easily cope with the worst your dog can throw at it.
Our dog's safety is of utmost importance so Skoda's 'dog seat belt' will be an appealing optional extra for many, but it can only be used on the rear seat so it would be a good idea to couple it with the back seat protection cover option, too.
With 610 litres of boot space, the Octavia Estate will easily swallow up a couple of dogs and their accessories. Thanks to a solid reputation, the Octavia is a popular buy on the used market so if you decide to trade it in for a larger car (in case of puppies), you shouldn't get bitten by hefty depreciation.
Top 10 best cars for dog owners to buy 2023
Driving with your dog...