Slowest cars on sale now
Not everyone wants a fast car, but our list of the UK's slowest cars shows which models you might want to avoid due to lack of pace
We often use a car's acceleration time from 0-60mph or 0-62mph as a way to show its performance, but in reality there are few opportunities to go from a standstill to A-road speeds in one burst. This benchmark of performance may seem irrelevant, then, but it does allow comparisons to be made and will show you which cars you can expect to be fast in terms of acceleration and which are among the slowest cars on sale in the UK.
The models on this list of the slowest new cars take leisurely performance to the next level, in some of them you may even find it difficult to keep up with the flow of traffic on faster roads. Quick exits from busy junctions are likely to be stressful, and any overtaking manoeuvre on a lorry, tractor or even a cyclist may need extra forward planning, perhaps even some bravery.
If you can live with the snail's pace, many of these cars will offer very cheap insurance - the Polo and Fabia, for example, sit in some of the lowest insurance groups - which makes them good first cars. They're usually the least expensive options in the model range, too, so you'll get all the same features as in a version with a more powerful engine, for a lower price. As an added benefit, you're less likely to unintentionally break the speed limit in the UK's slowest new cars. Plus, you don't need lots of power if you're going to drive mainly around town, so you may decide it's not worth upgrading to a bigger engine.
It's worth remembering that the cars on this list are all pretty quick compared to the slowest cars from decades gone by; in the mid-1990s you could buy a diesel Nissan Serena that would take almost half a minute to reach 60mph. All of these cars can actually reach 60mph, unlike the Renault Twizy quadricycle, which tops out at around 50mph. You'll also notice a lack of electric cars on this list because one unexpected area where EVs excel is in short bursts of acceleration - assuming they can reach 60mph, they usually do it relatively quickly.
10. Ford Tourneo Connect 1.5 EcoBlue 100 auto - 15 seconds
There are two types of cars on this list; economy-focused small cars and large van-based MPVs. The entry-level Ford Tourneo Connect falls into the second category. It makes do with a 99bhp 1.5-litre diesel engine, which seems to struggle with the car's weight even when empty, let alone when fully laden with people and luggage. Choosing the 118bhp diesel option improves things somewhat, dropping the 0-62mph time from 15 seconds to 12.7.
The Tourneo Connect comes in three flavours, Zetec, Titanium and Active, and the slowest engine is only available on the former. Zetec includes DAB radio, air conditioning, cruise control and Ford's Quickclear heated windscreen, but misses out on the parking sensors and auto lights and wipers fitted to Titanium. The standard Tourneo Connect is joined by a Grand version with seven seats.
9. Toyota Aygo 1.0 VVT-i auto - 15.2 seconds
The Toyota Aygo is one of the most aggressively styled city cars but, if you order an automatic gearbox, performance doesn't match the lively looks. Getting up to A-road speeds takes some time with the automatic, which is a simple automated manual rather than a different gearbox like you'd get in most cars. The automatic adds around 1.5 seconds to the acceleration time; it may not sound like much but the difference is noticeable. We found the automatic to be quite jerky, too.
Partnership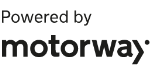 Need to sell your car?
Find your best offer from over 5,000+ dealers. It's that easy.
Mechanically identical to the Peugeot 108 and Citroen C1, the Aygo has a trump card - a five-year warranty rather than the three-year cover Peugeot and Citroen offer. All Aygos now come with a touchscreen that features smartphone mirroring, digital radio and even a reversing camera.
8. SEAT Ibiza 1.0 MPI 80 - 15.3 seconds
The SEAT Ibiza range starts off with a 79bhp naturally aspirated 1.0-litre engine. It'll be sufficient for town driving, but the turbocharged TSI engines are much sprightlier and just as economical. If you can afford them, the TSI cars are much easier to recommend - and may have better resale values too.
SEAT's smallest petrol car shares most of its parts with the VW Polo, so it's not surprising that the two are similar inside as well. Automatic headlights, metallic paint LED daytime running lights and Bluetooth all come as standard, while this engine is also available on the sporty-looking FR. The 1.0 MPI engine makes the Ibiza cheap to insure, although the cheapest trims do miss out on an alarm; it's an optional extra that might bring your premiums down further.
7. Volkswagen Polo 1.0 Evo 80 - 15.4 seconds
Volkswagen puts the same 79bhp version of its non-turbo petrol engine in the Polo and it will see 62mph in 15.4s. By that measure, the least punchy Polo may well struggle to keep up with most other cars once you're outside city limits. The upside is that a 79bhp Polo is one of the very cheapest new cars to insure, and it's the most affordable way into Polo ownership.
This engine is available on the Match trim level, which boasts a lot of standard equipment: alloy wheels, privacy glass, parking sensors and a large touchscreen with DAB radio, Apple CarPlay and Android Auto. The Polo is one of the most grown-up and well-finished superminis, feeling like a mini Volkswagen Golf.
6. Volkswagen Transporter Shuttle 2.0 TDI 110 - 15.5 seconds
The Volkswagen Transporter Shuttle is the passenger-carrying version of VW's mid-size van, a cheaper alternative to the Volkswagen Caravelle, which looks the same but is a little more luxurious inside. Two trim levels are available for the Shuttle minibus and, while the base S comes with steel wheels and unpainted bumpers, it's relatively well-equipped with adaptive cruise control, autonomous emergency braking, air con and smartphone mirroring. SE adds parking sensors, alloys and painted bumpers for around £2,000 more.
A 2.0-litre diesel is, perhaps unsurprisingly, the only engine available for the Transporter Shuttle. Available in three guises, the lowest-powered 108bhp version takes 15.5 seconds to reach 62mph, so the 148 or 196bhp engines might be better options if you find yourself regularly holding up other drivers. However, even the 108bhp engine should take motorway work in its stride.
5. Skoda Fabia 1.0 MPI 60 - 16.2 seconds
Volkswagen's MPI petrol engine makes several appearances on this list, because it's used in Fabia, Polo, up! and Ibiza models to give buyers an option with really cheap insurance. In the Fabia and the up!, the engine is detuned to produce 59bhp. Few, if any, comparable modern cars are less powerful, and that means the Fabia with this engine should be avoided, unless you can't resist the car's low price and low insurance rating.
Unusually, you can only get the 59bhp engine on mid-spec Fabia SE models at the time of writing. SE could well be the sweet spot of the Fabia range, with parking sensors, air conditioning and Apple CarPlay/ Android Auto. While it's not the cheapest supermini around, the Fabia is good value, and all its engines are economical. A new Fabia is coming soon, and the underpowered entry-level engine will be carried over.
4. Kia Picanto 1.0 DPI 67 auto - 16.6 seconds
The Kia Picanto is the sister car to the Hyundai i10 sharing a number of parts, including engines. It's a small city car with a surprisingly grown-up feel but it isn't the quickest in base form. The 65bhp engine with an automatic gearbox takes 16.6 seconds to reach 60mph from a standstill in the Picanto and that is going to feel lethargic. Picking the four-speed automatic gearbox means 0-60mph takes a whole 2.5 seconds longer than the five-speed manual version, and yet it's £1,000 more expensive.
It's easy to see the appeal of Kia's smallest car, just perhaps not with an automatic gearbox. It's a stylish city car that is fun to drive and has a nicely finished interior, topped off with an outstanding seven-year warranty.
3. Dacia Sandero 1.0 SCe 65 - 16.7 seconds
It's still the UK's cheapest new car, but the latest Dacia Sandero is better-equipped and much more modern than its predecessor (which was based on a 2006 Renault Clio). Now based on the current Clio, the Sandero is safer, more practical and features goodies like LED headlights. But the headline entry price gets you a car with no radio, unpainted bumpers and just 64bhp.
As a result, getting from 0-62mph in the Sandero 1.0 SCe needs some patience; 16.7 seconds will pass in the process. Not having a turbocharger - like all the small cars featured here - means you'll have to rev it quite high to speed up, which will be noisy and will ruin your fuel economy. Because the Sandero doesn't do particularly well for safety tech, it's not in the very cheapest insurance groups either.
2. Renault Clio 1.0 SCe 65 - 17.1 seconds
The latest Renault Clio is one of our favourite superminis, providing a superb alternative to the Ford Fiesta and Volkswagen Polo. An eye-catching design is supplemented by lots of technology, a bigger boot than some family cars and quality-feeling materials. The driving experience now gets closer to that of the agile Fiesta and an eco-friendly hybrid version is available, but it must be said that Renault's engines aren't particularly noteworthy.
The naturally aspirated 1.0-litre 'SCe' engine is shared with the Dacia Sandero, and with it equipped the entry-level Clio will take 17.1s to labour from 0-62mph - a little longer than the Dacia. At least the engine, which is limited to the cheapest Play model, provides inexpensive insurance; it sits in group 3 out of 50, compared to group 8 for the equivalent Dacia Sandero.
1. Hyundai i10 1.0 MPI 67 auto - 17.3 seconds
The Hyundai i10 holds the unwelcome accolade for being the slowest new car you can buy in Britain. Specifically, the slow coaches are the 65bhp 1.0-litre models equipped with an automatic gearbox, which take a yawning 17.3 seconds to get up to speed. The automatic gearbox blunts both performance and economy - so it's best avoided unless you must have an auto.
Even the more powerful 83bhp 1.2-litre engine in the i10 takes almost 16 seconds when shackled with the automatic gearbox, compared to around 12.5 seconds with a manual gearbox. The i10 is otherwise an impressive city car, with more space and technology than you might expect, although the three-star safety rating leaves room for improvement.
Slowest cars on sale in 2021
Hyundai i10 1.0 MPI 67 auto - 0-62mph in 17.3 seconds, 97mph top speed
Renault Clio 1.0 SCe 65 - 0-62mph in 17.1 seconds, 99mph top speed
Dacia Sandero 1.0 SCe 65 - 0-62mph in 16.7 seconds, 98mph top speed
Kia Picanto 1.0 DPI 67 auto - 0-60mph in 16.6 seconds, 99mph top speed
Skoda Fabia 1.0 MPI 60 - 0-62mph in 16.2 seconds, 99mph top speed
Volkswagen Transporter Shuttle 2.0 TDI 110 - 0-62mph in 15.5 seconds, 102mph top speed
Volkswagen Polo 1.0 Evo 80 - 0-62mph in 15.4 seconds, 106mph top speed
SEAT Ibiza 1.0 MPI 80 - 0-62mph in 15.3 seconds, 106mph top speed
Toyota Aygo 1.0 VVT-i auto - 0-62mph in 15.2 seconds, 99mph top speed
Ford Tourneo Connect 1.5 EcoBlue 100 auto - 0-62mph in 15 seconds, 105mph top speed