Future classics 2023: car investments that could make you money
Identifying future classic cars is a tricky but potentially lucrative business, here are our future classic recommendations
There are a number of ways to invest your money, but few will bring as much enjoyment as owning a classic car. As with any investment, there's a significant level of financial risk involved in the classic car market, so it's best to pick a collector's car that you can really enjoy. If it doesn't lose anything or even goes up in value when it's time to sell, then it's a bonus.
In order to maximise your chances of making a profit, the trick is to identify the best future classic cars and snap them up at the right time. This can be difficult, but as once-familiar cars start disappearing from our roads, the newfound rarity of the examples that remain often becomes appealing to collectors.
Of course, there are also plenty of cars that weren't exactly common when new, and low-selling models such as the Vauxhall Monaro can attract big money from potential buyers who are searching for something even more unique.
Below we've rounded up a selection of cars produced over the last two or three decades that all have future classic potential. Some are just at the point where prices are beginning to climb, but we've also looked at newer cars that could prove to be a sensible long-term investment.
The best future classic cars to buy now
Audi RS 4 Avant B7
Price range: £11,000-£30,000
Years produced: 2006-2008
It was Audi that revived the idea of the bonkers estate via the Porsche-engineered RS 2 Avant in the mid-nineties. Fast forward a decade and the concept had grown up, with the RS 4 packing an extra 100bhp and a sub-five-second 0-60mph time. 
Virtually all of them will have been driven hard, so if you can find a highly original low-mileage minter, you're on to a winner. Of course, you could equally opt for the S3 hatch or larger RS 6 Avant, but the Goldilocks principle matters here and size-wise the RS 4 estate is just right.
BMW M3 Mk5 E90
Price range: £14,000-£44,000
Years produced: 2007-2013
The fact that the snobs thought (and still think) that M3s can only be powered by straight-sixes– just because of the M division's legacy with the configuration – plays to your advantage here with the first-generation S65 V8 in the M3. 
BMW reverted to a six-cylinder engine for its successor, too, which should make this generation that little bit more special, rather than less. As well as the four-door saloon, there were the E92 coupe and E93 convertible two-doors, all offering 0-62mph in a fraction either side of five seconds. They are plentiful, with 40,000-plus saloons built, but prices are hardening. 
BMW Z4 E85/E86
Price range: £3,000-£30,000
Years produced: 2003-2008
With its bold curves and sharp creases, the original Z4 caused a stir when it made its debut in 2004. The two-seater still attracts attention today, looking fresh and modern for a machine nearing its 20th birthday. 
Standard Z4s aren't as engaging to drive as a Porsche Boxster, but the rear-wheel-drive chassis offers enough driver fun. Engines span efficient four-cylinders through to the snarling 338bhp straight-six in the Z4 M. 
Fiat Panda 100HP Mk1
Price range: £1,500-£5,000
Years produced: 2006-2010
Partnership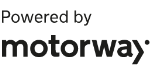 Need to sell your car?
Find your best offer from over 5,000+ dealers. It's that easy.
With Fiat buoyed by the runaway success of its 2003 Panda revival, a performance variant was inevitable. And because the defibrillator had not (quite) been applied to the Abarth brand, the 2006 result would be all-Fiat in its concept and its branding. 
The 100HP boasted 99bhp (the car's name is its output in metric PS) from a 1.4-litre overhead-cam 'Fire' engine driving through a six-speed gearbox, while it came with 15-inch alloys, all-round disc brakes, lowered and stiffened suspension, sharper throttle response and more feelsome steering. 
Ford Puma Mk1
Price range: £1,000-£6,000
Years produced: 1997-2002
We're not picking the Racing Puma, which has already rocketed in price. Plus it lacks the purity of the original, which was built around a 1.7-litre Yamaha engine that you won't find in anything else. 
Ford made a lot of Pumas, but numbers are falling rapidly as they rust away. The performance figures won't raise any eyebrows (123bhp, 0-60mph in 9.2 seconds, a top speed of 126mph), but the Puma is a reminder that power isn't everything, and the best-balanced driver's cars outstrip the big guns for smiles per mile. 
Jeep Wrangler Mk4
Price range: £36,000-£75,000
Years produced: 2017-present
If you're after simple, uncomplicated fun, then the rugged Wrangler could be right up your rutted off-road track. A direct descendant of the pioneering World War Two Willys Jeep, this formidable 4x4 boasts tough Tonka-toy looks and unstoppable off-road performance. 
It's not quite as at home on tarmac and running costs are on the high side, but it's composed and capable enough, while in long-wheelbase guise it has plenty of interior space and is packed with a surprising amount of tech. Better still, spend some time tinkering with a spanner and you can remove the roof and doors for true open-air thrills.
Honda Insight Mk1
Price range: £5,000-£13,000
Years produced: 1999-2006
Long before current EV and hybrid battles, Honda was using buyers as guinea pigs for its tech via fascinating windcheaters such as the first Insight. Now electrification has been normalised, getting in an Insight feels like boarding something very experimental. But the engineering and science are so enthralling that it still feels surprisingly modern. 
It won't pull the skin off your crème brûlée, but you'll feel like you're driving a laboratory rather than a washing machine. This will one day be recognised as the important trailblazer that it was.
Honda S2000 Mk1
Price range: £6,000-£27,000
Years produced: 1999-2009
As with the MR2, the engineering-led S2000 was unexpected, and designer Daisuke Sawai's shovel-fronted, high-revving front-mid-engined 2.0-litre roadster may not have won any beauty contests, but it struck a chord with the cognoscenti and 110,000 units were sold in a decade of production from 1999.  
An unapologetic driver's car, the bad news is that values have long-since bottomed out and bounced, but the good news is that they are still on the up and, we reckon, have a way to go. 
Jaguar XJR X308
Price range: £5,000-£25,000
Years produced: 1998-2003
There has already been a significant boost in values for the best examples of these 370-400bhp supercharged super-sleepers, so be careful at the bottom end of this price range. 
If you only need rear seats occasionally – and then only for kids or contortionists – you'll be pleased to know that the XK8-based XKR coupe starts from even less, but you'll be paying at least £15,000 for the ultimate incarnation, the snorty XKR-S. 
As a bonus, grab any 4.2-litre variant rather than the 4.0-litre and you will not only have a more powerful, more developed engine, but it will even limbo under the current London Ultra Low Emissions Zone restrictions.
Lotus Elise Series 1
Price range: £20,000-£30,000
Years produced: 1996-2001
Timing is everything, and when the Elise arrived in 1996 it single-handedly saved the cash-strapped firm. With its brilliant driving dynamics, low kerbweight and head-turning design, the mid-engined two-seater was an instant hit. In fact, the Elise proved so successful that it stayed in production until 2021. 
However, the first generation is the purest and most desirable model. With its 725kg kerbweight and zesty 118bhp 1.8-litre Rover K-series motor, the original Elise will go down as one of the all-time greats.
Mazda RX-8 Mk1
Price range: £3,000-£10,000
Years produced: 2003-2012
When it comes to doing things differently, few coupes get close to the quirky RX-8. Not only is it powered by a rotary engine, it also features novel 'suicide' back doors, which are hinged from the rear. Yet get past these left-field additions and you'll discover a stylish and surprisingly practical machine that's also fast and fun to drive. 
That unique engine is turbine-smooth and mated to a quick and precise manual gearbox. There's also the beautifully balanced rear-drive chassis and an interior that'll seat four in decent comfort. Yes, reliability is a concern and the running costs are high, but you can bag one-owner cars with full history and under 50,000 miles for a surprisingly small amount. 
Mercedes C63 AMG W204
Price range: £14,000-£50,000
Years produced: 2007-2014
The next generation of high-performance Mercedes-AMG models will be heavily electrified, meaning this gas-guzzling C63 is now a sure-fire future classic. Powered by a naturally aspirated 451bhp 6.2-litre V8 engine, this fast four-door (there are also estate and coupé versions) is an unashamed old-school hot rod. 
Yet unlike earlier AMG machines, it combines its scorching straight-line pace with beautifully balanced and adjustable handling that makes it even more fun than its arch-rival, the BMW M3. Fans are starting to cotton on to the speedy C-Class's appeal, and values are on the up, so it's now or never if you want to bag a bargain.
Renaultsport Clio 200 Cup Mk3
Price range: £5,000-£9,000
Years produced: 2009-2013
Truth be told, you'll love any quick Clio, and they are legion, although time and recklessness are rapidly reducing stocks of 172s and 182s. 
Move on a generation and you arrive at the 200 Cup, which lacks a little of the tiptoe feel of the previous models, but makes up for it with greater performance. The facelifted model was introduced in 2009, and while it produces only 3bhp more than the 197, this 2.0-litre machine is 'the one' from the semi-modern crop. 
Skoda Octavia vRS Mk1
Price range: £2,000-£6,000
Years produced: 2000-2006
Before the Octavia vRS arrived, Skoda was known for low prices more than high performance. Based on the same platform as the VW Golf Mk4, the fast and family-friendly hatch offers a compelling blend of pace and space. 
Its 178bhp turbocharged 1.8-litre engine is muscular, while the uprated suspension serves up engaging handling without sacrificing comfort. The roomy interior has most mod cons, while reliability is good and there are a decent number of examples to pick from.
Smart ForTwo Mk1
Price range: £1,000-£11,000
Years produced: 1998-2007
Like its rakish roadster cousin, the ForTwo city car feels more relevant now than when it was launched. This tiny tot can squeeze into any parking spot and dive into gaps in traffic that are off limits to standard-sized machines. Over the years and three generations, the styling has become more grown-up, but the Smart has retained its dinky proportions and the exposed Tridion safety cell that offers impressive crash protection. 
The rear-mounted three-cylinder petrol and diesel engines on earlier cars are a little sluggish on the open road, but all versions are surprisingly roomy inside and fun to drive around town, plus they cost peanuts to run.
Tesla Model S Mk1
Price range: £20,000-£101,000
Years produced: 2012-present
Can an EV really be a modern classic? In the case of the Model S, definitely. It's been a decade since it hit the road, but rivals are still struggling to match it for range, performance and tech. 
It's not as engaging to drive as some rivals, but the Model S is quick, while even cars with the smallest battery will cover 200 miles between charges. You also get access to the brilliant Supercharger network, while older models are starting to prove that battery reliability is generally very good.
Toyota GR Yaris Mk1
Price range: £29,000-£43,000
Years produced: 2021-present
When it comes to the GR Yaris, the best things really do come in small packages. The motorsport-inspired Toyota is blisteringly quick and delivers twinkle-toed agility and limpet-like grip in the corners. 
With a 257bhp 1.6-litre three-cylinder engine, four-wheel drive and bespoke bodywork complete with bulging arches, it's the spiritual successor to homologation heroes such as the Lancia Delta Integrale and Ford Escort RS Cosworth. 
Toyota MR2 Mk3
Price range: £1,500-£9,000
Years produced: 1999-2007
The bug-eyed looks are divisive, but there is no better-value modern classic sports car out there. Maybe Toyota lost a little of the 'Baby Ferrari' tag by chopping the roof off for the third generation of its mid-engined sportster in 1999, but it did win a whole new audience. 
There are, and always have been, other cheap mid-engined motors, from the Fiat X1/9 to the quicker but more troublesome MGF, but this sub-one-tonne rear-wheel-drive soft-top has Toyota practicality and reliability, plus plenty of power, with just shy of 140bhp from the 1.8-litre DOHC VVT engine. Go for a post-2002 car and you get a sixth gear on the manual version.
Vauxhall Monaro Mk1
Price range: £9,000-£18,000
Years produced: 2004-2006
Ignore the Vauxhall badge, because the Monaro is really an old-school Aussie muscle car. Essentially a rebadged Holden, this four-seat coupe has a V8 that delivers 328bhp in standard 5.7-litre guise and up to 479bhp in the supercharged 6.0-litre VXR500. 
Regardless of engine choice, it requires commitment to drive fast, with hefty controls and a fairly basic rear-wheel-drive chassis that can deliver tail-happy handling if you're not careful. Not many examples made it to the UK so choice is limited, while that big engine is thirsty. However, find one and you'll discover that values are only heading one way, and it's not down under.
Volkswagen Phaeton Mk1
Price range: £2,000-£7,000
Years produced: 2002-2010
Looking for a modern Bentley on a VW budget? The Phaeton might not wear Crewe's logo on its nose, but it shares many mechanicals and a platform with the Mk1 Continental GT. 
That connection gives you a clue to the high-quality feel and finish of the flagship VW. It was a sales flop when new but delivers top-notch refinement and a lavishly equipped interior for less then the price of a new city car. Most examples have a frugal 3.0-litre V6 TDI diesel, but find a rare 414bhp 6.0-litre W12 and you'll have a car that's as quick as that Bentley.
Volkswagen XL1 Mk1
Price range: £90,000 - £100,000
Years produced: 2013-2016
Take an 800cc 47bhp two-cylinder turbodiesel and pair it with an electric motor for a combined (yes, combined!) output of 74bhp (or so VW claimed) and you have the world's most expensive very slow car – it ambles from 0-62mph in well over 12 seconds – for nigh-on £100,000 when it was new. 
However, not only was it designed to do 100km on a litre of diesel (it'll actually do 313mpg), but just 250 of these bland-busting spaceships were manufactured from 2013-2016. Our price estimate is based on the only one for sale in the UK, because that's all anyone has to go on.
How to spot a future classic
There is a trick to spotting future classics and it's all about looking for those few key signs. Some signs are more obvious than others. For example attractive styling, desirability and rarity are pretty standard things to look for. Other attributes are a little more difficult to quantify, but a car featuring revolutionary tech or design will also stand a better chance of rising in value.
The classic car market is currently in rude health so there's never been a better time to dabble in a bit of four-wheeled financial speculation. You need not break the bank by spending hundreds of thousands on some Italian exotica in order to make a profit.
Obviously there are no absolute guarantees about which cars will become future classics but if you follow our guide then you should be in a good position. So take a look at the cars we've found to see if any of these future classics tickle your fancy.
Future classic buying advice
If the cars below whet your appetite and you fancy parking something a little older and interesting on your driveway, there are a few checks that you really ought to make. Most of these are no different from buying any other used car, which means paying for a vehicle history check. Totalcarcheck.co.uk is our current favourite; for £8.99 it'll tell you if a car has been stolen or written off, is subject to outstanding finance, and a whole lot more besides.
Once you've done that, check over the car's service history – ideally you'll be looking for a vehicle that has a folder bursting with bills, invoices and receipts for work done – and make sure you check the DVLA's MoT history site for information regarding all tests carried out since 2005. It's free and you'll find it at gov.uk/check-mot-history. Use this and the service history to gauge whether a car's mileage is genuine.
Then you're into the realms of accident damage. The simple fact is, the older the car, the more miles it's likely to have under its belt and the greater the chances it's encountered a ding. Ideally, you'll find a unicorn that hasn't had any repairs, but if you do, you need to look carefully at the quality of the work. Hastily welded panels, poor colour matches or dulled paint aren't the hallmarks of a money-no-object repair. The front and rear of most cars are the problem areas, but when you're looking at high-performance models, you need to carefully examine the car from all angles.
Rust is the enemy of almost all the cars on our list, so take a magnet. If you place it on steel and it falls off, expect it to be full of filler. But don't fear. Almost all the cars we've included now have a keen and attentive following, so check out owners' clubs, Facebook fan groups and forums, and don't be afraid to ask questions. Problem areas will be well documented online, described in detail and likely shown in photos, so you'll know what to look for. 
Remember, a car belonging to an owners' club member will probably have received plenty of love and attention. Spending a bit more to source the very best car that you can afford is usually a far better option than buying something cheaper than paying to have it fixed.
Modern classics on Auto Express...