Best second hand cars to own 2017
We reveal the best second hand cars on the market, as voted for by you in our annual Driver Power customer satisfaction survey
Best second hand cars by class 
We've revealed the best second hand cars to own, but which car is the best in each category? Below is the list of each sector winner, as voted for by you as part of our 2017 Driver Power survey.
Best city car: Kia Picanto Mk2 - 85.53%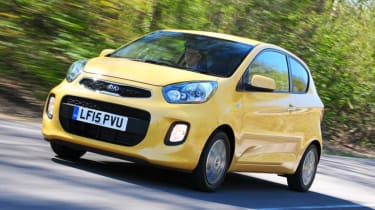 Kia's Picanto Mk2 takes the city car crown in a hotly contested class that includes the likes of the Volkswagen up! and Mk1 versions of the Hyundai i10 and Toyota Aygo. The little Kia was voted the number one thanks to excellent scores in the running costs category – a key area for city cars – as well as good reliability and build quality results.
Best small car: Honda Jazz Mk2 - 88.07%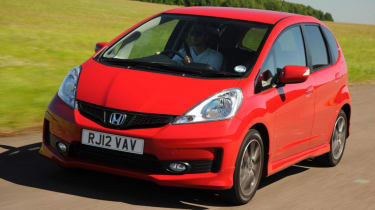 Most people would expect small cars to score poorly for practicality; the Mk2 Jazz is the exception. This is because of its 337-litre boot and its Magic Seats that owners rated well for versatility. Great scores for running costs and reliability saw the Honda beat rivals such as the Ford Fiesta Mk6 and VW Polo Mk5 to the top spot here.
Best premium small car: MINI Mk2 - 83.08%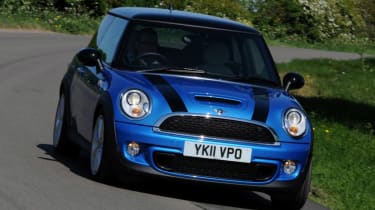 It's all about style and performance in the premium small car market – and in these areas, the MINI Mk2 does well. Owners rated it above rivals from Audi, Citroen and Fiat, thanks to good scores for ride and handling, plus the exterior. They also liked the MINI's choice of engines, scoring them well for acceleration.
Best compact family car: Lexus CT – 89.24%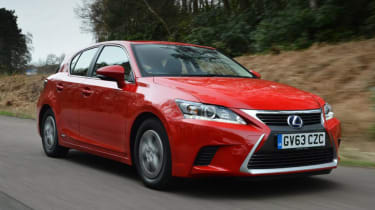 Excellent reliability scores plus refined hybrid engines help the Lexus CT take class honours against some serious competition from the likes of the VW Golf Mk7 and Skoda Octavia Mk2. Running costs are another key area in the compact family class, and Lexus owners had nothing but praise due to low fuel and tax bills.
Best family car: Skoda Superb Mk2 – 90.36%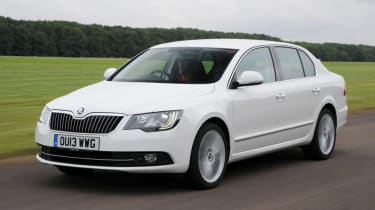 Family cars have to balance low running costs and great reliability, as well as space and comfort – all in a single, safe package. The model that does it best is the Superb Mk2, which owners rated highly for practicality, safety and running costs. Rivals like the VW Passat Mk7 and Ford Mondeo Mk4 will have to fight to beat the Skoda in 2018. 
Best compact executive car: Lexus IS Mk3 – 91.05%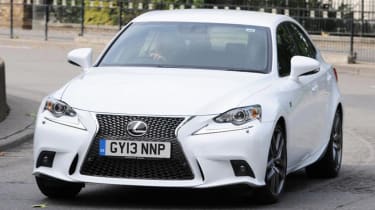 The Lexus IS Mk3 comes out on top due to its stylish looks and great selection of drivetrains. The latter delivers strong pace and refinement, plus decent efficiency. Finally, solid scores for reliability and build help the IS beat the likes of the BMW 3 Series Mk6, Mercedes C-Class Mk3 and Audi A4 Mk4 to the compact exec crown. 
Best executive car: Jaguar XF Mk1 - 90.46%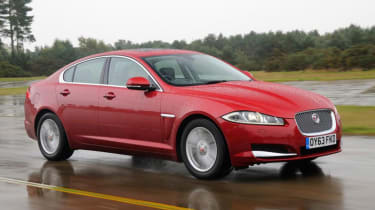 The XF takes top honours in the executive class, seeing off rivals such as the Mercedes E-Class Mk4, BMW 5 Series Mk6 and fourth-generation Audi A6. It won thanks to excellent scores in the ride and handling category, alongside reliability. The Jaguar also stole the show when it came to exterior styling.
Best small SUV: MINI Countryman Mk1 – 84.74%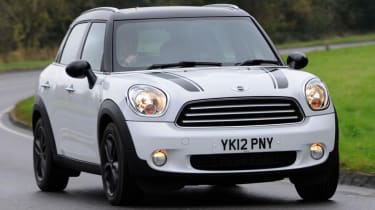 Small SUVs have to combine the frugal running costs of a hatchback with the practicality of a 4x4, and the MINI Countryman Mk1 strikes the best balance in the class. Owners found the interior comfortable and spacious, while running costs were rated well. It was also liked for its dynamic handling and smooth ride. 
Best mid-sized SUV: Skoda Yeti – 91.35%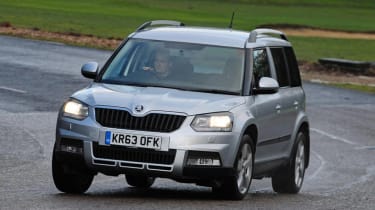 Our Driver Power champ steals the show in the mid-sized SUV sector, beating rivals such as the Honda CR-V Mk4 and Toyota RAV4 Mk4 to take class honours. The Skoda Yeti was widely praised for its spacious and comfortable interior, while the infotainment system satisfied most owners and passengers. 
Best premium mid-sized SUV: Land Rover Freelander Mk2 – 87.85%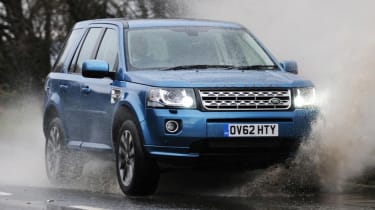 Land Rover's Freelander 2 isn't only appreciated for its off-road talents, because owners rated it above rivals such as the BMW X3 Mk2 in the ride and handling category, ranking it well for steering feedback, plus fun. Its strong safety and practicality also won approval, with drivers particularly pleased about the versatility of the seating and the boot.
Best premium large SUV: Lexus RX Mk3 – 90.15%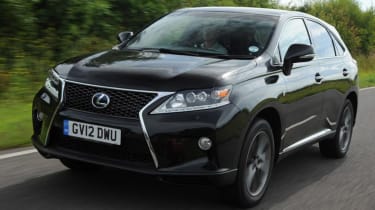 Premium large SUVs have to offer executive class luxury, but with added practicality and ride comfort. The Lexus RX Mk3 strikes this combination perfectly, according to owners. The 3.5-litre V6 hybrid impressed with its power and refinement, and the 496-litre boot ticked all the right boxes for load lugging. 
Best MPV: Peugeot 3008 Mk1 – 85.90%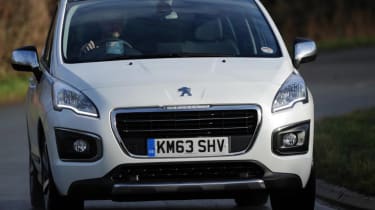 MPVs have to combine low running costs and plenty of space, as well as great reliability, to serve as the go-to cars for families. Our readers voted the 3008 Mk1 as the model that fits this bill the most. The big Peugeot beat rivals including the Ford B-MAX and C-MAX Mk2, as well as Citroen's C3 Picasso Mk1. 
Best sports car: Toyota GT86 – 87.90%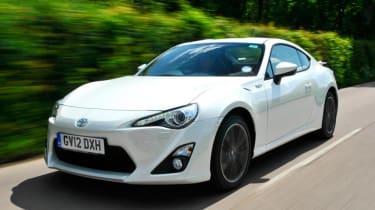 Driving fun is key for any sports car buyer, and the Toyota GT86 delivers like no other car in our survey. Owners voted it the best-handling and most fun car to drive, while also rating it well in the engine department. Great scores for safety and exterior looks solidified its position as the best second-hand sports car.
Partnership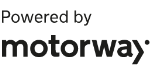 Need to sell your car?
Find your best offer from over 5,000+ dealers. It's that easy.
Do you own any of the cars featured in our list? Let us know your thoughts on it below…