Best for running costs
As motoring bills rise, which cars hit your wallet least? Our category countdown has the answers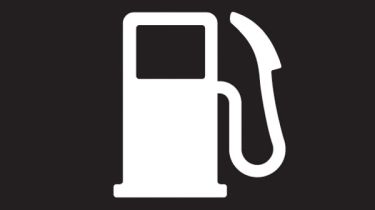 With the price of insurance, fuel and tax all higher than ever, the running costs section is arguably this year's most important category.
This is the area where hybrids and small cars get their chance to shine, while the big 4x4s and powerful saloons struggle to achieve a high ranking.
1. Toyota Aygo The Toyota Aygo and low running costs go hand-in-hand. Owners put the city car at number one in this list because it's cheap to buy and tax, plus it doesn't require frequent trips to the fuel pumps.
2. Toyota Prius MkIII Another Toyota at number two, but this time it's the hi-tech Prius, which features an efficient petrol-electric powertrain that makes it one of the most efficient cars on the road. Buyers don't have to pay any road tax at all and the car will do 72.4mpg, which gives a theoretical range of 860 miles between fill-ups.
3. Toyota iQ The shortest car in Toyota's line-up makes it a clean sweep for the company in the running costs category. The iQ boasts a choice of two petrol engines, which are both fuel-efficient and cheap to insure. Residual values for the baby Toyota are pretty good, too, ensuring drivers get a good price when they sell it on.
Last place: Volvo XC90 Volvo XC90 buyers clearly aren't happy with the high running costs of this car, as it scored 54.81 per cent. It not only finishes last, it's also a significant six per cent behind the 99th-place Land Rover Discovery. Big off-roaders with four-wheel drive will never be cheap to run, but models like the Nissan X-Trail prove they can do better, as they sit much further up the list.
Click here to download the full results
| | | | | | | | | |
| --- | --- | --- | --- | --- | --- | --- | --- | --- |
| Position | Make | Model | % |       |   |   |   |   |
| 1 | Toyota | Aygo | 90.95% |   |   |   |   |   |
| 2 | Toyota | Prius MkIII | 90.45% |   |   |   |   |   |
| 3 | Toyota | iQ | 90.32% |   |   |   |   |   |
| 4 | Smart | ForTwo MkII | 88.08% |   |   |   |   |   |
| 5 | Toyota | Prius MkII | 87.86% |       |   |   |   |   |
See the results…