2. DeLorean DMC-12 - Back to the Future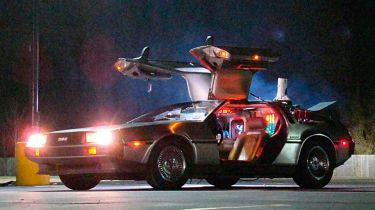 As a car, the DeLorean DMC-12 was heavily flawed. It was underpowered, mediocre to drive and had a mish-mash of mechanical parts from different manufacturers. Even DeLorean itself didn't have much luck – the factory they built in Dunmurry, Northern Ireland, was a year behind schedule and a large amount of the workforce they hired had never built cars before. That meant that orders took longer to fulfil, and the cars that were being built had to be checked by quality controllers when they were shipped to the US.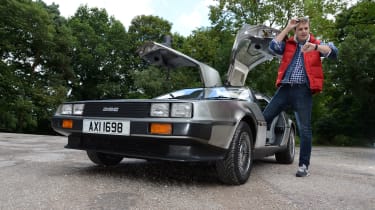 Despite all of this, the car looked incredibly cool. The stainless steel bodywork, wedge shape and gullwing doors cemented it as an icon, as did its starring role in the Back to the Future franchise.
In Back to the Future, Doc and Marty used the DeLorean as a time machine to travel back and forward through time, famously having to accelerate to 88mph to activate the 'flux capacitor'. The car was (naturally) heavily modified to cope with time travel, but reliability problems still persisted in the film so that much was true to life. Even so, the DeLorean is an undoubted classic movie car and one that everyone always remembers. 
In case you missed it, Consumer Editor, Joe Finnerty, drove the iconic car to celebrate Back to the Future Day on October 21, 2015.
Top 10 greatest movie cars of all time