BMW 2 Series Gran Tourer - best people carriers and MPVs
Good-looking, great to drive and luxuriously equipped, the 2 Series Gran Tourer is a worthy first MPV from BMW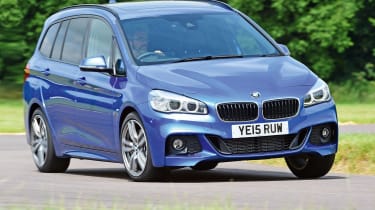 The 2 Series Gran Tourer marked a lot of firsts for BMW. The brand's first seven-seat MPV, the first front-wheel-drive BMW, and the first time those with large families could buy a BMW with the head rather than just the heart.
• BMW 2 Series Gran Tourer review
BMW may have garnered most fame for its rear-wheel drive cars, which make up the bulk of its range. But it's easy to forget how much experience the German manufacturer has with front wheel drive cars too – it's been producing the MINI since 2001. Some of that car's character can be found in the 2 Series Gran Tourer – unsurprisingly, as much of the front end including the engines are the same as on the MINI.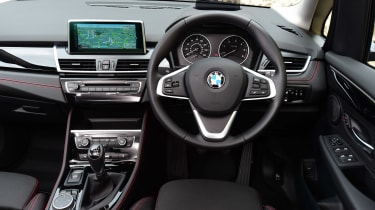 Engines include some excellent three-cylinder petrols but BMW say the diesels make up the bulk of the sales. Most people purchasing a BMW wouldn't want a slow one, which is why the two most powerful diesels are the best-sellers in the range – though they're still not exactly hot hatchback levels of quick.
The Gran Tourer is luxuriously trimmed inside, as you'd expect from a premium marque like BMW, and trim levels range from SE through Sport and Luxury to sporty M Sport. All are generously equipped, but options are expensive.
The 2 Series Gran Tourer isn't the most spacious MPV, but if you want something more premium than the regular offerings, it's a fine choice.
Best people carriers and MPVs