BMW X6 vs Audi Q8
The Audi Q8 was a late rival to the BMW X6. Now the car that started the coupé-SUV craze is back in Mk3 form, but is it top dog?
When BMW launched the first-generation X6 – a "Sports Activity Coupé", according to the German brand – it's fair to say its styling was challenging.
The X6 arguably started the coupé-SUV craze, and this has boomed over the past decade to the point where BMW has now shifted nearly half a million examples of the X6. If BMW was an early pioneer in starting this trend – the brand is into its third generation of X6 with this new model we're testing – Audi was late to add an X6 rival to its line-up, with the firm's Q8 model only going on sale in 2018.
However, we know it's a worthy rival and one of the best cars in its class, especially in 50 TDI turbodiesel form we're testing to match the xDrive30d BMW. The X6 has always been famed for its contentious design, and this new version is no different, with some interesting but potentially divisive touches.
Exclusivity is important to buyers in this class, though. Tech will be, too, as well as comfort, quality and performance, so let's see which fares best in a battle of these luxury coupé-SUVs. 
BMW X6
| | |
| --- | --- |
| Model: | BMW X6 xDrive30d M Sport |
| Price:  | £63,840 |
| Engine:  | 3.0-litre 6cyl in-line turbo, 254bhp  |
| 0-60mph:  | 6.4 seconds |
| Test economy:  | 29.0mpg/6.4mpl  |
| CO2:  | 161g/km   |
| Annual road tax:  | £465 |
The third-generation X6 is larger and more luxurious than ever, and in xDrive30d M Sport specification – what's likely to be the most popular engine and trim combination – it costs £63,840. There's plenty that is new with this model, too, so let's see how it gets on against the Q8.
Design & engineering
This X6 uses BMW's CLAR platform and has grown in size slightly compared with its predecessor. It's a big car that's 26mm longer and 15mm wider than before, so the fresh model has plenty of presence on the road.
It's a striking car, there's no doubt about it, but we'll leave it up to you to judge the merits of its design. It's worth pointing out the new styling cues for this X6, though, which include an illuminated kidney grille for the first time ever on a BMW. It's a £450 option, but the huge grille also features active aerodynamic slats to reduce drag and improve efficiency.
The big, swooping body is suspended by double-wishbone front suspension and a multi-link rear axle, with air suspension standard. All X6s feature BMW's xDrive four-wheel-drive system, while the 30d name denotes a 254bhp 3.0-litre straight-six turbodiesel engine, linked to an eight-speed automatic gearbox.
M Sport trim features everything you'd want as standard. There's a pair of 12.3-inch screens as part of BMW's Live Cockpit Professional infotainment set-up, adaptive LED lights, heated leather seats, wireless charging and 21-inch wheels. There's also BMW's Parking Assistant (see Practicality, right, for more information), good connectivity and plenty of safety and driver-assistance systems as standard.
Quality is good and many surfaces in the X6's vast front cabin are leather-lined, but there are a few questionable finishes on some plastics. The design is a little fussier than the Q8's slick, more pared-back style, but both work well and justify the lofty price tags.
Although on that point, the BMW is £3,920 cheaper than the Audi. At this level of the market that gap isn't as significant as it might be on a smaller SUV, especially if you'll be leasing or buying the car on finance.
Driving
The X6's powertrain is superb. There's plenty of power, but it's the 540Nm of torque that characterises its performance. The turbo technology gives good flexibility and, once the engine is into its stride, the solid wave of torque means the X6 feels effortless under acceleration.
Partnership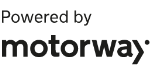 Need to sell your car?
Find your best offer from over 5,000+ dealers. It's that easy.
It went from 0-60mph in 6.4 seconds – just 0.2 seconds slower than the Q8 – but it's the in-gear performance that shows the X6's strengths, basically matching the Audi. It has enough torque that it doesn't trouble the gearbox, forcing it to kick down, so progress is smooth. This is something the Q8 suffers from in the higher gears. When the BMW does shift down it's smoother, too, whereas there's a bit of lag as the Q8's box wakes up. The X6's eight- speed unit keeps up with your throttle inputs better.
The car feels massive on the road, though. The Q8 is big, but the X6 feels larger – this is partly due to the car's visibility and the steering, which feels a little resistive and squidgy. Yet the X6 is surprisingly composed for such a large, heavy car. It handles neatly, there is some roll but it's well controlled, and there's more grip than you'll ever realistically need.
This is a luxury product, and even on 21-inch wheels, the ride pretty much reflects this. It's softer and more forgiving than the Audi, absorbing bumps better. Body movement is nicely damped as well – not too taut and not too floaty.
Practicality
Compared with its full-SUV sibling, the X5, the X6 sacrifices practicality for styling. The boot is 550 litres with the seats up (100 litres less than the X5's) against 605 litres in the Q8. Despite being quite tall, it's not too difficult to load up, and a powered tailgate is standard.
Rear-seat space is fine, with enough legroom, but the sloping roofline does eat into headroom, so taller adults will notice this when sitting there.
Given the X6 is so big, it's not always easy to place on the road or manoeuvre, so the Parking Assistant tech comes in handy. It remembers the last 50m of your journey and will reverse out of a car park space or a tight driveway for you. If you do it yourself, the parking sensors and rear-view camera will help.
Ownership
Euro NCAP hasn't crash-tested the X6, but because it's based on the X5 platform and features much of the same safety tech, its full five-star rating should stand for the X6, too.
AEB with pedestrian and collision warning is fitted, plus lane-departure warning. The £2,295 Driving Assistant Professional pack adds cross-traffic alert, lane-keep assist with blind-spot warning, semi-autonomous adaptive cruise control and a system that will help you swerve to avoid accidents.
Running costs
The X6 is the cheaper car, so with both sitting in the top 37 per cent company car tax bracket (they emit 161g/km and 180g/km respectively), it stands to reason it'll be the more cost-effective model to run for business users.
Higher-rate earners will pay £9,314 a year in tax for the BMW and £9,720 for the Audi. If you're a private buyer then the X6 will also be the better bet, according to our experts. With a predicted residual value of 50.8 per cent, the BMW will shed £31,441 over three years or 36,000 miles, and be worth £32,339. The Audi will depreciate by £35,601, so will be worth £32,159 after the same period.
Testers' notes: "The 3.0-litre diesel even sounds good, with a deep, pleasant, almost musical rumble. There's no need for the more powerful M50d. The 30d is cheaper and a better fit than the 40i or M50i petrols, too."
Audi Q8
| | |
| --- | --- |
| Model: | Audi Q8 50 TDI quattro S line |
| Price:  | £67,760 |
| Engine:  | 3.0-litre V6 turbo, 282bhp  |
| 0-60mph:  | 6.2 seconds |
| Test economy:  | 31.2mpg/6.9mpl  |
| CO2:  | 180g/km |
| Annual road tax:  | £465 |
In sporty S line spec to match the M Sport BMW, the Audi Q8 is pricier, at £67,760 with the brand's entry-level 50 TDI turbodiesel engine – but there are some differences in the powertrain, as we'll see. The question is, can the Q8 pull off the win? 
Design & engineering
Like BMW, with its CLAR architecture that it's adapted for the X6, Audi chose to base the Q8 on its MLB Evo platform, which is also used for other Volkswagen Group SUVs, such as the VW Touareg, the Porsche Cayenne, the Bentley Bentayga and the Lamborghini Urus, not to mention Audi's own Q7 SUV.
That means the tech is tried and tested, with multi-link air suspension standard at both ends to accommodate Audi's quattro four-wheel-drive system. Again, there's an eight-speed automatic gearbox here that distributes power from the mild-hybrid 48V-equipped 3.0-litre V6 turbodiesel engine. There's more power and torque on tap in the Audi, at 282bhp and 600Nm respectively, but it does weigh 80kg more than the X6, at 2,145kg, so we'll see how this affects performance.
The design isn't as overtly flashy as the X6 and the Q8 is a little more reserved, but it still uses clever lighting technology to strike a distinctive silhouette at night. There's no grille illumination here, mind.
Inside, the theme is the same, because the Q8's cabin feels more reserved and sombre than the X6's, which is no bad thing. It's a similar layout to Audi's A8, A7 and A6 models, with a hi-res 12.3-inch digital dash, a 10.1-inch main infotainment touchscreen and an 8.6-inch unit below for the climate control.
S line trim also features matrix LED lights, good connectivity, front and rear parking sensors with a reversing camera, wireless charging, heated leather sports seats and 21-inch alloys, so the spec is very similar to the M Sport X6's.
Quality is arguably a shade better, though. There's less plastic, and more surfaces are leather-clad, giving a feeling that the Q8 justifies its price. The build is also better, and while there are still a few cheap plastics under lids and in the bins in places, there are fewer creaks and trim rattles. 
Driving
Like the X6's, the Audi's engine  is great. With all that torque, performance is easy, as our in-gear acceleration figures show. The Q8 took 4.2 seconds to go from 50-70mph in fifth gear, but the X6 matched it in almost every test. It makes a nice rumble under load, but the Audi's eight-speed auto gearbox isn't as responsive or quick to shift as the X6's.
When cruising on the motorway in top gear, touch the throttle and the Q8 is too keen to kick down, only there's a pause as the transmission shifts to seventh or even sixth, causing a hiccup in progress. It's not the most refined element of the experience, given that the engine is good otherwise.
The chassis soaks up potholes and lumpy tarmac well enough but it isn't quite as compliant as the X6, so nasty scars and big inputs do upset the chassis' composure. That's why the air suspension is best left in Comfort mode. As in the BMW, the sportier settings control roll better, but on these cars' big wheels the ride in both becomes more brittle. The Q8's steering is lighter (in Comfort) and the car has plenty of agility for a big SUV. These brands have had to inject a sense of dynamism into these sportier 4x4s, but they really are best at cruising around and maximising comfort.
Practicality
Despite its similar coupé-like styling, the Q8's roofline is squarer than the swoopy X6's, which means there's more boot space, at 605 litres, with the rear seats up, and much more passenger room in the back; legroom is great, while the Audi offers far more headroom, too.
There's not much difference between them when it comes to accessing the back seats, or in how easy it is to load their boots. The Audi also gets a powered tailgate as standard and the hatch is big so it's easy to load. Plus you can drop the air suspension to its lowest height using a button in the boot, which makes lifting suitcases or heavy items in a little easier.
Rear visibility is better too, which makes the Q8 easier to position and means manoeuvring in tight spots isn't as daunting.
Ownership
Audi's reputation with buyers was a little better according to our Driver Power 2019 survey. The brand took 16th spot out of 30 brands, nine places ahead of BMW, but neither was a great result for these premium marques.
The Q8 matches the X6's safety tech and five-star Euro NCAP rating, though. Autonomous braking and lane-departure warning are both standard, while the £1,375 City Assist pack adds front and rear cross-traffic alert and blind-spot warning, plus AEB for when you're reversing. The £1,950 Tour Pack features turn and collision assist, plus semi-autonomous adaptive cruise control that'll keep you in your lane. 
Running costs
Despite weighing more and producing more power the Q8's 31.2mpg showed it's more efficient than the BMW (but not by much), which managed 29mpg. It means owners will spend £2,318 a year in fuel, £176 less than the X6.
It's also worth factoring in other costs such as servicing and insurance on these pricey SUVs, too. Three years' maintenance on the BMW will set you back £1,080 (£360 a year), while insurance cover for our example driver stands at £662 a year. This compares with £600 for Audi's two-year service pack (£300 a year average); insurance is £711 a year. 
Testers' notes: "The Q8's mild-hybrid tech helps boost efficiency. The big benefits are the stop-start system's super quick reactions and being able to coast engine-off at low speed to recoup some energy."
Verdict
First place: Audi Q8
Price is less important at this level, and the Q8 does more things well than the X6. It's roomier inside and has a bigger boot, so is more practical, performance is solid, and the Q8 feels more premium. The tech is superb, and the brilliant standard spec adds a few more features than in the X6. While it might be slightly costlier to buy (but cheaper to run), the Q8 feels like a higher-quality, more luxurious product. 
Second place: BMW X6
The BMW still feels like it's more style over substance. The powertrain and infotainment are great and it rides nicely, too, but even though it's cheaper than the Audi, the X6 just fall short of its competitor in a few key areas that high-end SUVs like these need to nail. The BMW is better to drive and has more tech than its predecessor, but is still just short of the best in the class.
Is it worth waiting for this model?
Mercedes GLE Coupe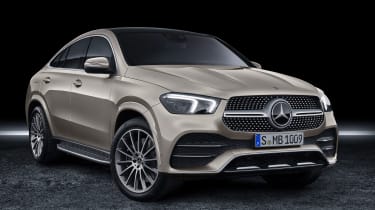 Model: Mercedes GLE 400 d CoupéDue: June 2020Price: £72,530Engine: 3.0-litre 6cyl, 325bhp
The new GLE Coupé is Mercedes' take on this formula. Arriving this summer, it's a little pricier, but that's because the 400d gets more power and only comes with the Premium Plus pack already fitted. 
Figures
| | | |
| --- | --- | --- |
|   | Audi Q8 50 TDI quattro S line | BMW X6 xDrive30d M Sport |
| On the road price/total as tested | £67,760/£72,150 | £63,840/£70,580 |
| Residual value (after 3yrs/36,000) | £32,159/47.5% | £32,399/50.8% |
| Depreciation | £35,601 | £31,441 |
| Annual tax liability std/higher rate | £4,860/£9,720 | £4,657/£9,314 |
| Annual fuel cost (12k/20k miles) | £2,318/£3,864 | £2,494/£4,157 |
| Insurance group/quote/VED | 47/£711/£465 | 47/£662/£465 |
| Cost of servicing | £25 per month (2yrs) | £30 per month (3yrs) |
|   |   |   |
| Length/wheelbase | 4,986/2,995mm | 4,909/2,933mm |
| Height/width | 1,705/1,995mm | 1,702/1,989mm |
| Engine | V6/2,967cc | 6cyl in-line/2,993cc |
| Peak power/revs  | 282/3,500 bhp/rpm | 254/4,000 bhp/rpm |
| Peak torque/revs  | 600/2,250 Nm/rpm | 560/1,500 Nm/rpm |
| Transmission  | 8-speed auto/4wd | 8-speed auto/4wd |
| Fuel tank capacity/spare wheel | 75 litres/repair kit | 85 litres/run-flats |
| Boot capacity (seats up/down) | 605/1,755 litres | 550/1,525 litres |
| Kerbweight/payload/towing weight | 2,145/745/3,500kg | 2,065/715/3,500kg |
| Turning circle | 13.3 metres | 12.6 metres |
| Basic warranty (miles)/recovery | 3yrs (60,000)/1yr | 3yrs (60,000)/3yrs |
| Driver Power manufacturer/dealer pos. | 16th/20th | 25th/25th |
| NCAP: Adult/child/ped./assist/stars | 93/87/71/73/5 (2019) | 89/86/75/75/5 (2018)^ |
|   |   |   |
| 0-60/30-70mph | 6.2/5.7 secs | 6.4/6.0 secs |
| 30-50mph in 3rd/4th | 2.5/3.1 secs | 2.5/3.1 secs |
| 50-70mph in 5th/6th/7th/8th | 4.2/5.9/5.6 secs/N/A | 4.2/6.0/8.5/16.9 secs |
| Top speed/rpm at 70mph  | 152mph/1,600rpm | 143mph/1,500rpm |
| Braking 70-0/60-0/30-0mph  | 43.5/33.6/10.9m | 46.4/34.4/8.6m |
| Auto Express econ. (mpg/mpl)/range | 31.2/6.9/515 miles | 29.0/6.4/542 miles |
| WLTP combined  | 32.5-33.2mpg | 34.9-36.7mpg |
| WLTP combined  | 7.2-7.3mpl | 7.7-8.1mpl |
| Actual/claimed CO2/tax bracket | 243/180g/km/37% | 261/161g/km/37% |
|   |   |   |
| Isofix/parking sensors/camera | Yes/F&R/yes | Yes/F&R/yes |
| Auto box/lane-keep/blind spot/AEB | Yes/yes/£1,375*/yes | Y/£2,295*/£2,295*/y |
| Clim./cruise ctrl/leather/heated seats | Yes/yes/yes/yes | Yes/yes/yes/yes |
| Met paint/LEDs/keyless/pwr tailgate | £750/adaptive/y/y | Y/adaptive/£2,150*/y |
| Nav/digi dash/DAB/connected services | Yes/yes/yes/yes | Yes/yes/yes/yes |
| Wireless charge/CarPlay/Android Auto | Yes/yes/yes | Yes/yes/no |